The Ten Movies That Will Blow Everyone Away Between 2020 – 2021
Each year we attempt to visit diverse movie houses with the hope to watch some of our favourite films. The nature of the stories changes significantly and align with society's need for something new. It happens that movies adapt to accommodate upcoming millennials or technology orientated supporters. The movie sector plays an intrinsic role not only from a creative point of view but also to inform and tell about life events. 2020 to 2021 may present a significant year for movie followers and critiques. It may provide a fulfilled movie year expecting to delight all types of film lovers.
Read More: Blockbuster Movies 2020

1. Masters of the Universe

We all can remember our favourite He-Man and Skeletor characters in Masters of the Universe. Good news, an upcoming version may surprise the Universe followers. The storyline attempts to provide He-Man with an opportunity to play a superpower role received after visiting Castle Grayskull. The ability to relive a hero theme movie allows many viewers to look forward to the new Masters of the Universe movie. In addition, it presents new generations to take part in the fantasy world of He-Man and his adventures. The excitement of watching Masters of Universe may present a number 1 on the top movies list that will blow everyone away between 2020 and 2021.
Read More: Top 10 Concerts You Can't-Miss in Australia in 2020
2. Indiana Jones 5

Although many delays may still exist, the hope for the publication of Indiana Jones 5 keeps exploratory people on their toes. Indiana Jones, with his archaeology interests, a sense for adventure and eagerness to find gold, forms part of age-old fun film experiences. People who love treasure finding stories with an added sense of hero romance may look forward to another Indiana Jones encounter. For many people, the story combined with spies, love and exploration reminds them of many good movie years. I give Indiana Jones 5 a number 2 on the list of ten movies that will blow everyone away between 2020 and 2021.

3. Legally Blond 3
Many people may say, not another one. Can one be so blond? The movie provides some story impact and followers of legally blond eagerly await the release of the film. Elle Woods makes a comeback with an even more legally blond empowerment approach. The expectation of the Legally Blond enthusiasts may carry significant excitement regarding the expected release of the movie during 2020. I give Legally Blond 3 a number 3 on the list of ten movies that will blow everyone away between 2020 to 2021.
Read More: Top 10 Must-See Tech Stocks 2020
4. Fast and Furious 9
The action-packed Fast and Furious 9 movie allows for another thrilling experience of cars, adventure and fun. Fast and Furious followers can expect another movie release during 2020. Vin Diesel fans also receive the opportunity to enjoy the added Michael Rooker from Walking Dead in the cast. People who look forward to taking part in more fast cars and heroism can expect to watch the movie on May 2020. Because of the significant interest by several Fast and Furious supporters, I give the movie a number 4 on the list of ten movies that will blow everyone away between 2020 to 2021.
5. Guardians of the Galaxy 3
Followers who enjoy cosmic universe type movies may need to prepare themselves for some excitement in 2020. According to the movie producers, Guardians of the Galaxy Vol. 3 storyline aims to complete the reiteration component. Thereafter the movie may undertake a different approach. People who enjoy the Marvel comic heroes may present an interest to watch the movie after release. James Gunn's removal from the scene created some media spark and subsequently, the movie format may transform. Apart from the cast and management infighting, the movie still displays something to look forward to. I give Guardians of the Galaxy 3 a number 5 on the ten movies that will blow everyone away between 2020 to 2021.
Read More: Bollywood Movies shot in Oz
6. Scooby-Doo

Scooby-Doo returns during 2020 to allow an enjoyment of another dog hero focused on saving humanity. Scooby-Doo appointed to form part of a special group to stop ghost attacks and forces of evil form part of another upcoming movie release. Scooby–Doo's friends and a group of good gangsters may present the answer to rescue humankind. People who love doggie gangster type movies, this story presents what you need to look out for. Scooby-Doo receives a number 6 on the ten movies list that will blow everyone away in 2020.
7. Top Gun 2: Maverick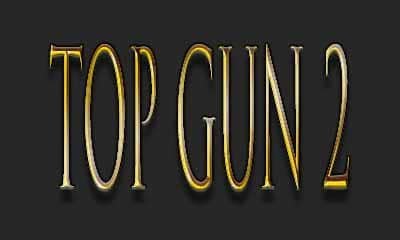 Another favourite Tom Cruise movie listed for release allows for future movie delight. Release of the Top Gun 2 movie creates another expectation from the Cruise movie followers. Packed with excitement, thrill and some romance, it allows for something to look forward to. The Maverick centred role aimed to highlight the ace pilot's participation in a new generational technology role. The backdrop of the movie focuses on drone war type actions and plots. This movie receives a number 7 on the ten movies that will blow everyone away in 2020.
8. Ghostbusters
The original early 1980s Ghostbusters movie with their capabilities to remove ghosts during diverse adventures return to the movie houses in 2020. Varied versions of the Ghostbusters movie released during 1989 and 2016 kept their followers glued to the ghostly story. The sci-fi approach may attract more visitors during their next release and surprise us with additional ghost action-comedy. Considering the popularity of the storyline, the movie may receive some additional interest. I give Ghostbusters a number 8 on the ten movies that will blow everyone away in 2020.
Read More: 10 Most Beautiful Australian Islands for a Perfect Holiday
9. G.I. Joe: Ever Vigilant
The G.I. Joe movie returns to the picture scenes during 2020. It seems to offer something different and a more post-modern approach. The movie publishers showed their interest in attracting mostly the youngsters and millennial crowd. Subsequently, the movie aligns with modern and global changing viewpoints. People who presented an interest in the original movie and want to experience the upcoming change, this film offers just it. G.I. Joe aimed for release during the latter half of 2020, receives a number 9 on the ten movies that will blow everyone away between 2020 to 2021.
10. Uncharted
If you are familiar with the popular Uncharted PS3 game, the release of the movie may create some happiness for many supporters. I know little information to explain the plot and characters, but still, the movie may provide some interest. The role of Tom Holland as Nathan Drake provides some insight into the movie cast. Hollywood accepting to take the movie forward allows individuals who enjoyed the game to experience it differently. I give Uncharted a number 10 on the ten movies that will blow everyone away in 2020.
Conclusion
The movie environment changes with the world, people, and events. Movies provide an opportunity to explain or describe visually the frustrations or events associated with war, politics and love. It allows writers to show matrix formats between emotions and experiences. Movie themes expected between 2020 and 2021 offer known plots, stories, and sometimes the unchanged actors or actresses. During many circumstances, we struggle to reach consent regarding movie content expectations. Difficult as it is to keep all followers happy, it stays critical to cater for diverse supporters from action, fantasy to sci-fi. Many big names listed for 2020 to 2021 may allow people to indulge in diverse storylines or return to their childhood heroes. Continuously movie releases shift dates, but it creates additional excitement for the makers, followers and casts of the industry. Movie themes or storylines align with director expectations and goals. I am sure between 2020 to 2021 everybody will get a chance to watch a good movie.
Read More: 5 of the World's Most Dangerous Places that you should Avoid Visiting
References
Main Image Source : Pixabay
Also See : Ten Comedy Movies Like C.S.A.: The Confederate States of America (2004)
What Would You Do If Internet Disappeared? (Top 10 Things That Would Change Forever)