Top 10 Movies Coming to Australia in 2020
Everyone among us is fascinated by movies. And then there are people like me, who keep on binge-watching all the sequels and series. We are always on the watch and wait for sequels and new movies to display in the cinema. 2020 could be a great year in this scenario, because a lot of movies are hitting Australian cinemas in 2020 (https://www.imdb.com/list/ls026253657/). The wait is about to end, as Australia would be displaying these fiction, sci-fi, romantic comedy, comedy, animations and many more movies in its ever lit cinemas.
1. Fast and Furious 9
Out of all the movies coming out in 2020, Fast and Furious 9 is the most awaited one. It is the ninth instalment of the Fast and Furious franchise. The movie will feature action, adventure, thrill as well as crime. Director Justin Li is all set to bring Vin Diesel on screen. The filming of this mighty project has begun on 27th June 2019 and it is expected to be released on 20th May 2020. Another interesting fact about this movie is that it is bringing back Charlize Theron and Helen Mirren. We will be able to see them behind the wheel for once again. So get set ready and choose your car to drive to go watch fast and furious 9.
2. Green Lantern Corps
If you are interested in an alien movie, then your wait is over. Green Lantern Corps is all set for cinemas in 2020. The movie involves action, thrill as well as adventure. If you are a fan of science fiction, this movie is surely for you. On 24th July 2020, the movie will be released all around the world, in which a team of human scientists will an alien interstellar police force, also known as the Green Lantern Corps. This police force is meant to protect the universe. The Warner Bros movie will be casting Jensen Ackles in the lead role. So be ready as this science fiction will be the blockbuster of the year 2020.
3. Trolls World Tour
If you are a fan of animation films, then 2020 is bringing a lot for you. The Trolls World Tour will be released around the world on 20th April 2020. It will be an animation covering adventure as well as comedy. The movie is a sequel to 2016 animated hit. So get ready for your adventure with Poppy and Branch to discover six different troll tribes living in six different lands and having their own different music. It is the fifth movie to Universal's computer-animated sequel. The other movies include Despicable Me 2 released in 2013, Despicable Me 3 released in 2017, How to Train Your Dragon: The Hidden World released in 2019, and the Secret Life of Pets released in 2019.
4. Barbie
Up for some adventure, comedy, fantasy and drama, the Barbie is here to fulfil all your cravings. With this movie, we will experience how living in the Barbieland feels like and how living without the Barbieland is. We will get to see some drama, when our Barbie would be expelled from the Barbieland for not being perfect enough to fit. And then the Barbie will start a real-world adventure. The movie is based on popular Barbie toys and is a live-action film. This movie is set to release on 8th May 2020. We will be able to see Margot Robbie as the lead cast in the movie.
5. Mulan
In 2020, Mulan will teach your kids and families how to keep your dreams and hopes high. It is a real live-action feature film based on the Disney hit, 'Mulan'. Like in the Disney Mulan, a Chinese maiden girl will disguise herself into a warrior, to save the life of her father. The movie based on women empowerment, will be one of the cinematic hits. It will be released worldwide on 27th March 2020 and is estimated to make a budget of 2.9 billion dollars. We will see Yifei Liu as Mulan in the movie.
6. Godzilla vs. Kong
Another science fiction hit of 2020 would be Godzilla vs. Kong. This long-awaited movie will combine action and thrill. The movie is under post-production and will be all set to release on 13th March 2020. In this movie we will be able to see how a gigantic Kong will meet the unstoppable Godzilla. And then, we will see who is the most deserving of becoming the King of monsters. There will be immense fights and actions of Godzilla and Kong in the movie. Interestingly the teasers of Godzilla vs. Kong were heavily given in the post-credit scenes of Kong: Skull Island in 2017. So all of us are waiting for this movie anxiously. And most importantly, the filming locations of the movie are none other than the Gold Coast, Queensland, making it a must-watch for Australians.
https://www.australiaunwrapped.com/2018/07/22/top-7-blockbuster-movies-of-2019-spectacular-movies-2019/
7. Bob's Burgers: The Movie
We have good news for Bob's Burgers fans in Australia. After the series is completed, it is not just the end. Bob's Burgers: The Movie is going to hit cinemas around the world on 17th July 2020. Just a year left to enter the world of Bobs Belcher and his family again. The feature film, based on animated TV series will feature animation, comedy and music. It is a 20th Century Fox's movie and is rated 13 plus, so while you watch this movie, do not bring your children under 13. So, let's wait and see what new Bob's Burgers has to offer us.
8. The Croods 2
A sequel to The Croods is set to hit the cinema, so the Croods fan assemble. Even if you have not watched The Croods, you can be a fan of the Croods family by watching The Croods 2. The movie is under filming these days and is set to release on 23rd December 2020. In this movie we will see the family of Bettermans as a rival of the prehistoric family of The Croods. The Bettermans claim to be more evolved and better. The Croods 2 is the most awaited sequel, and the reason it is most awaited is that it is the longest wait for the sequel of Dreamworks Animation. The movie will feature adventure, comedy and fantasy.
9. Venom 2
Tom Hardy's fans, we have good news for you. Our Tom Hardy is going to be Eddie Brock in the sequel to Venom 2018. Venom 2 is set to hit the cinemas on 2nd October 2020. It is a science fiction movie which will feature action and thrill. The movie is expected to feature something special due to a Spidey/venom crossover. Kelly Marcel has written the script of Venom 2, whose production status up till now is just announced. We can say nothing more about the movie except the fact that it would be a blockbuster of the year 2020.
10. Minions: The Rise of Gru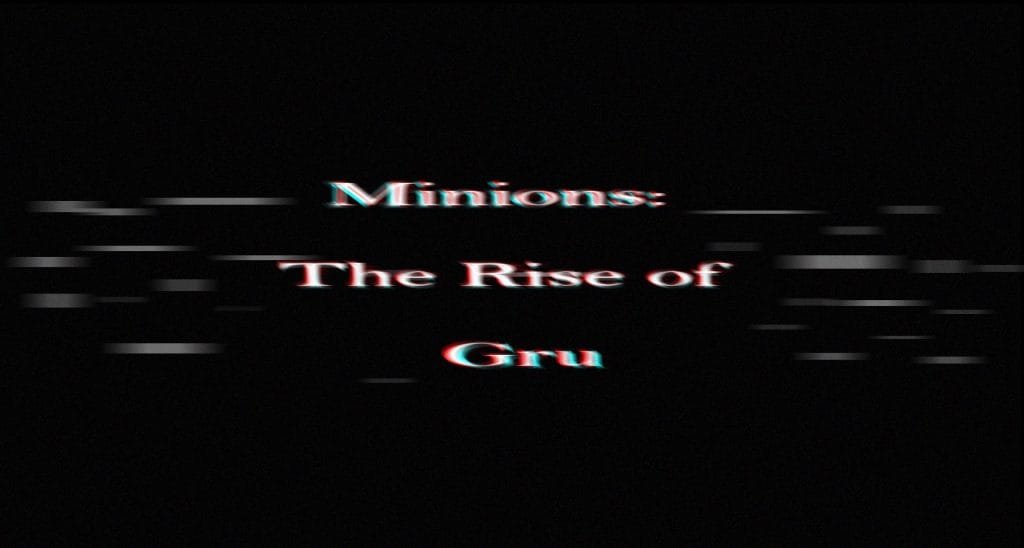 Minions are meant to be loved and watched. Everyone among us is a fan of minions. So what if we tell you, minions are coming again to cinema. Yes, Minions: The Rise of Gru is under filming and is expected to release on 3rd July 2020. The movie will be released in English and Vietnamese. This movie, like other minion movies will continue the adventure of minions to find a tyrannical leader. In the movie, Pierre Coffin will voice Kevin and Steve Carell will voice Gru. Although Gru will be a teenager in the movie, still it will be voiced by Steve Carell. The movie will combine both adventure and comedy and will surely be a blockbuster of the year 2020.
https://www.australiaunwrapped.com/2019/05/02/hillarious-crazy-science-fiction-phrases-and-sayings/
References
Main Image Source : Pixabay
Also See : Game of Thrones – 10 Most Shocking Fact You Probably Didn't Know
What if the Alien Invasion Happened in 2020? This Pentagon U.F.O. video suggests it, and You Won't Believe Your Eyes!