Wiz Khalifa: A Quick-Read Bio Revealed
Here's the bio, life, career, awards, facts, trivia, and favorites of Wiz Khalifa. We would like to take you through the chapters in the life and career of one of the world's talented musicians. This is Australian Unwrapped's compilation of research about Wiz Khalifa. Enjoy the journey!
Full Name: Cameron Jibril Thomaz
Born: September 8, 1987
Origin: Pittsburgh, Pennsylvania, U.S.
Genres: Hip hop – Pop rap – Trap
Zodiac: Virgo
This post contains some affiliate links. If you click through and make a purchase, I'll earn a commission at no additional cost to you.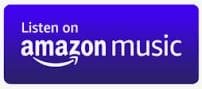 Early Start
The parents of Khalifa served in the military.
Having parents in the military makes him a military brat, which means he moves around a lot.
After moving to Pittsburgh, Khalifa began writing his own lyrics and performing them.
His music was regularly recorded by the time he was 15 in a studio called ID Labs.

Career Journey
2007: Khalifa released two mixtapes through Rostrum Records: Grow Season after signing a recording label with Warner Bros. Records.
2008: Star Power released in September and same with Flight Schoo under Rostrum Records.
2009: This year marked the release of the mixtape Burn After Rolling where he rapped on the songs "If I Were A Boy" and "Diva" by Beyoncé, "Walking on a Dream" by Empire of the Sun, "Luchini AKA This Is It" by Camp Lo, and "Best I Ever Had" by Drake.
2009: Khalifa appeared in the Rick Ross remix and video for "Super High", alongside Curren$y.
2010: In addition to guesting on the mixtape Grey Goose, Head Phones, and Thirsty Women by St. Louis rapper M.C, he also appeared on the song "The Breeze (Cool)" on rapper Wale's August 2010 mixtape More About Nothing. He was recognized as MTV's Hottest Breakthrough MC of 2010 besting finalists Nicki Minaj, J. Cole, Travis Porter, and Diggy Simmons.
2011: "Black and Yellow", which was inspired by the colors of the City of Pittsburgh, was released and his first single for Rostrum/Atlantic that rose to the number one on the US Billboard Hot 100. (March) Khalifa launched his first studio album, Rolling Papers in the US which made it to the second highest spot on the US Billboard 200 chart.
2012: His second studio album titled Only Nigga In First Class which will be abbreviated as O.N.I.F.C. was released.
2013: Blacc Hollywood was the title of his fifth studio album which was released this year.
2014: Khalifa released Blacc Hollywood's first single titled "We Dem Boyz"
2015: Together with Taylor Gang artist Ty Dolla $ign, Talk About It in the Morning, Wiz Khalifa released the EP 'Together'. The song "See You Again", which was a tribute to Paul Walker, who died during filming for Furious 7, was later released by Khalifa and Charlie Puth.
2016: Wiz announced his album titled Khalifa. He also released "Pull Up", a standalone single in promotion of his sixth album, Rolling Papers 2.
2018: His sixth album, Rolling Papers 2, was released.
2020: The new EP, The Saga of Wiz Khalifa was released which housed collaborations with Tyga, Logic, Mustard and Ty Dolla $ign.
2021: He competed on The Masked Singer season five as "Chameleon" and came in third.

Awards & Recognition
American Music Awards  – 2 nominations
Billboard Music Award  –  nomination  and 2 awards
Grammy Awards – 10 nominations
Golden Globe Awards nomination
MTV Europe Music Awards – 5 nominations
TV Video Music Awards – 4 nominations
Teen Choice Awards – 3 nominations and 2 awards
People's Choice Awards – 2 nominations
won BET Awards

Fun Facts & Trivia
A tattoo of his stage name was given to him on his 17th birthday.
The name Khalifa is Arabic which means "successor," and Wiz is a shortening of the word wisdom. So his stage name means "wisdom successor".
December 12, 2012, was named after Wiz according to Pittsburgh's City Council

Artist's Favorites
| | |
| --- | --- |
| Food:  | Mexican food |
| Rappers:  | Bone, Cameron and Bid Daddy Kane |
| Things he loves to do:  | Playing video games, traveling and listening to music |
| Football Team:  | Pittsburgh Steelers |
| Color:  | Green |
| Holiday Destination:  | Hawaii and Miami |

Australian Unwrapped's Chosen Song from Wiz Khalifa:
Young, Wild & Free (feat. Bruno Mars)
Length: 3:27
Release: 2011
Opening Lyrics:
Is this thing on? Word
So what we get drunk?
So what we smoke weed?
We're just having fun
We don't care who sees (Shit)
So what we go out? (Ayy, lemme get a lighter, please?)
That's how it's supposed to be ('Cause you know I'm high as fuck and I forgot one)
Living young and wild and free (Keep that in there)
So what I keep 'em rolled up?
Saggin' my pants, not caring what I show
Keep it real with my niggas
Keep it player for these hoes
It look clean, don't it?
Washed it the other day, watch how you lean on it
Give me some 501 jeans on it
Roll joints bigger than King Kong's fingers
And smoke them hoes down 'til they stingers
You a class clown and if I skip for the day
I'm with your bitch smokin' grade A


More Songs to Listen to:
Closing page…
I hope you enjoyed knowing bits of the life of the music artist, Wiz Khalifa!
We have lots to offer about him.
Click the link above for Wiz Khalifa: Top 5 Songs to listen and relax or get on to the next artist whose life we are featuring next, Oasis.
Share which segment you liked the most in the Comments section below so others can check it out!
Return to: Lauv: Bio, Life, Career, Awards, Facts, Trivia, Favorites
Next Bio: Oasis: Bio, Life, Career, Awards, Facts, Trivia, Favorites
Support Wiz Khalifa: