Lauv: A Quick-Read Bio Revealed
Here's the bio, life, career, awards, facts, trivia, and favorites of Lauv. We would like to take you through the chapters in the life and career of one of the world's talented musicians. This is Australian Unwrapped's compilation of research about Lauv. Enjoy the journey!
Full Name: Ari Staprans Leff
Born: August 8, 1994
Origin: San Francisco, California, U.S.
Genres: Pop – Electro pop – R&B – Alt-pop
Zodiac: Leo
This post contains some affiliate links. If you click through and make a purchase, I'll earn a commission at no additional cost to you.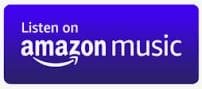 Early Start
At the age of 11, he learned how to play the guitar after taking piano and viola lessons.
Jason Brook Zimmerman, co-owner and founder of Traveling Musician, taught Leff guitar, recording, sound design, production, voice, and songwriting.
He started writing songs in middle school, at around 14 years old where most of his songs were about heartbreak and breakups, despite he never had a girlfriend at that time.
Before moving on to electronic music, he played in several bands and studied jazz in high school.

Career Journey
2009: An electro-infused pop rock solo-project, Somersault Sunday was where Lauv was able to release three extended plays namely, Parting Ways EP (2009), Intermission – EP (2010), and Phone Calls & Weekends (2010).
2014: He co-wrote "The Other" with Michael Matosic.
2015: His debut EP, Lost in the Light, which featured "The Other" was launched.
2016: He released the single "Question" that featured collaboration with Travis Mills.
2017:Leff released the single "I Like Me Better" which rose to the Billboard Hot 100 top 27 spot, was an up-tempo track created from the relationship he had when he moved to New York City.
2018: I Met You When I Was 18 (The Playlist), a 17-track collection of new and previously released tracks, including the singles "I Like Me Better" and "The Other" was launched to the public.
2019: The single "I'm So Tired…" with Troye Sivan and the single plus music video for "Drugs & the Internet" were released on this year.

Awards & Recognition
Radio Disney Music Awards (2 nominations)
(1 nomination each)
iHeartRadio Music Awards
MTV Video Music Awards
MTV Europe Music Awards
Melon Music Awards
Joox Thailand Music Awards
AIM Independent Music Awards
BreakTudo Awards
The Global Awards
Gold Derby Music Awards
Teen Choice Awards nomination

Fun Facts & Trivia
His real first name is Ari which means lion in Hebrew and he's a Leo.
Lauv is a Latvian word for LION, too.
"Billy Meets World" is the Flappy Bird-like game that Lauv created which is named after his pet dog Billy.
Somersault Sunday was Lauv's first stage moniker.

Artist's Favorites

Australian Unwrapped's Chosen Song from Lauv:
I Like Me Better
Length: 3:17
Release: 2017
Opening Lyrics:
To be young and in love in New York City (in New York City)
To not know who I am but still know that I'm good long as you're here with me
To be drunk and in love in New York City (in New York City)
Midnight into morning coffee
Burning through the hours talking
Damn, I like me better when I'm with you
I like me better when I'm with you
I knew from the first time, I'd stay for a long time 'cause
I like me better when
I like me better when I'm with you
I don't know what it is but I got that feeling (got that feeling)
Waking up in this bed next to you swear the room
Yeah, it got no ceiling
If we lay, let the day just pass us by
I might get to too much talking
I might have to tell you something


More Songs to Listen to:
Closing page…
I hope you enjoyed knowing bits of the life of the music artist, Lauv!
We have lots to offer about him.
Click the link above for Lauv: Top 5 Songs to listen and relax or get on to the next artist whose life we are featuring next, Wiz Khalifa.
Share which segment you liked the most in the Comments section below so others can check it out!
Return to: The Neighbourhood: Bio, Life, Career, Awards, Facts, Trivia, Favorites
Next Bio: Wiz Khalifa: Bio, Life, Career, Awards, Facts, Trivia, Favorites
Support Lauv: