Lana Del Rey: A Quick-Read Bio Revealed
Here's the bio, life, career, awards, facts, trivia, and favorites of Lana Del Rey. We would like to take you through the chapters in the life and career of one of the world's talented musicians. This is Australian Unwrapped's compilation of research about Lana Del Rey. Enjoy the journey!
Full Name: Elizabeth Woolridge Grant
Born: June 21, 1985
Origin: New York City, U.S.
Other names: Lana Del Ray – Lizzy Grant – May Jailer – Sparkle Jumprope Queen
Genres: Baroque pop – Dream poprock
Zodiac: Cancer
This post contains some affiliate links. If you click through and make a purchase, I'll earn a commission at no additional cost to you.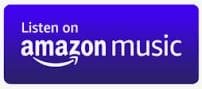 Early Start
Elizabeth Woolridge Grant was born in Manhattan, New York City, to parents Robert England Grant Jr., a Grey Group copywriter, and Patricia Ann "Pat" (née Hill), an account executive at Grey Group.
Originally from Scotland, she was raised as a Roman Catholic.
She moved to Lake Placid, New York, with her family. Her father was a furniture company employee before becoming an entrepreneur, and her mother was a teacher in Lake Placid.
During her elementary school years, she participated in the choir at her church, where she was the cantor.
She moved school to solve a budding drinking problem of Lana.
Her uncle, an admissions officer at the school, who helped her financially, shared that she had difficulty making friends during much of her teenage and early adult years because she was preoccupied with death from a young age.
In the year following her graduation from the Kent School, she lived with her aunt and uncle on Long Island and worked as a waitress.
She was taught guitar by her uncle at this time, and began songwriting and performing in nightclubs throughout the city under various names such as "Sparkle Jump Rope Queen" and "Lizzy Grant and the Phenomena".

Career Journey
2007: She was offered a recording contract for $10,000 when she submitted a demo tape of acoustic tracks, No Kung Fu, to 5 Points while a senior at Fordham.
2008: Del Rey graduated from Fordham University with a Bachelor of Arts degree in philosophy in 2008, following which she launched a three-track EP as Lizzy Grant, with production by Kahne.
2010: Mando Diao in its MTV Unplugged concert at Union Film-Studios in Berlin featured Del Rey.
2011: She uploaded her self-made music videos for her songs "Video Games" and "Blue Jeans" on YouTube.
2012: Born to Die came out worldwide gaining international positive success, topping charts in 11 countries and ranking second on the US Billboard 200 album chart (January). Del Rey publicized her single "Ride" in promotion of her upcoming EP, Paradise (September).
2013: The original song, "Young and Beautiful" for the soundtrack of the 2013 film adaptation of The Great Gatsby was made available to the public where it ranked 22nd on the Billboard Hot 100.
2014: The cover of "Once Upon a Dream" for the 2014 dark fantasy film Maleficent came out as performed by Lana (January). Ultraviolence went out and placed number one in 12 countries, including the United States and United Kingdom with the singles "West Coast", "Shades of Cool", "Ultraviolence", and "Brooklyn Baby" (June).
2015: Honeymoon, Del Rey's fourth studio album,came out and previewed the tracks "Honeymoon", "High by the Beach", and the promotional single "Terrence Loves You".
2016: Del Rey premiered a music video for the song "Freak" from Honeymoon at the Wiltern Theatre in Los Angeles and she also worked with the Weeknd for his album Starboy (2016),providing backing vocals on "Party Monster" and lead vocals on "Stargirl Interlude".
2017: Del Rey's fifth studio album, Lust for Life, preceded by the singles "Love", "Lust for Life" with the Weeknd, "Summer Bummer" with A$AP Rocky and Playboi Carti, and "Groupie Love", also with Rocky, was made available to the public.
2018: She was a guest vocalist on several tracks by other musicians, including "Living with Myself" by Jonathan Wilson for Rare Birds (2018), "God Save Our Young Blood" and "Blue Madonna" by Børns for Blue Madonna (2018), and "Woman" by Cat Power for Wanderer (2018).
2019: The star on the Hollywood Walk of Fame of filmmaker Guillermo del Toro was presented by Lana and subsequently launched a cover of "Season of the Witch" for his film, Scary Stories to Tell in the Dark. Norman Fucking Rockwell!, Lana's sixth studio album, went out with the songs "Mariners Apartment Complex", "Venice Bitch", "Hope Is a Dangerous Thing for a Woman like Me to Have – but I Have It", and "Doin' Time", as well as the joint-single "Fuck It, I Love You"/ "The Greatest".
2020: The remix of Matt Maeson's 2019 song "Hallucinogenics" housed Lana's vocals.
2021: Chemtrails over the Country Club was the title of her seventh studio album that was released (March). Her eighth studio album, Blue Banisters with the launch of three singles "Text Book", "Wildflower Wildfire" and "Arcadia", happened on this year.
2022: The singer premiered "Watercolor Eyes" on Euphoria.

Awards & Recognition
won ASCAP Pop Music Awards
Billboard Music Awards nomination
won Billboard Women in Music
won Billboard Mid-Year music awards
won 3 Rober music awards prize
Brit Awards (2 awards out of 5 nominations)
Critics' Choice Movie Awards nomination
won Danish Music Awards
Echo Awards (2 awards out of 5 nominations
won Elle Style Awards
and many others

Fun Facts & Trivia
Lana once lived in a trailer park.
She found her passion for singing while performing in a church choir.
The singer went through several options, including Sparkle Jump Rope Queen and May Jailer, before settling on Lana Del Rey. She wanted "a name that sounded sort of exotic and reminded me of like the seaside on the Floridian coast."

Artist's Favorites
| | |
| --- | --- |
| Fragrance:  | Spring Flowers by Creed |
| Movie: | Wildwood NJ |
| Color:  | Blue |

Australian Unwrapped's Chosen Song from Lana Del Rey:
Young and Beautiful
Length: 3:56
Release: 2013
Opening Lyrics:
I've seen the world, done it all, had my cake now
Diamonds, brilliant, and Bel Air now
Hot summer nights, mid-July
When you and I were forever wild
The crazy days, city lights
The way you'd play with me like a child
Will you still love me when I'm no longer young and beautiful?
Will you still love me when I got nothing but my aching soul?
I know you will, I know you will, I know that you will
Will you still love me when I'm no longer beautiful?
I've seen the world, lit it up as my stage now
Channeling angels in the new age now
Hot summer days, rock and roll
The way you'd play for me at your show
And all the ways I got to know
Your pretty face and electric soul


More Songs to Listen to:
Closing page…
I hope you enjoyed knowing bits of the life of the music artist, Lana Del Rey!
We have lots to offer about him.
Click the link above for Lana Del Rey: Top 5 Songs to listen and relax or get on to the next artist whose life we are featuring next, Don Omar.
Share which segment you liked the most in the Comments section below so others can check it out!
Return to: Kanye West: Bio, Life, Career, Awards, Facts, Trivia, Favorites
Next Bio: Don Omar: Bio, Life, Career, Awards, Facts, Trivia, Favorites
Support Lana Del Rey: