Kanye West: A Quick-Read Bio Revealed
Here's the bio, life, career, awards, facts, trivia, and favorites of Kanye West. We would like to take you through the chapters in the life and career of one of the world's talented musicians. This is Australian Unwrapped's compilation of research about Kanye West. Enjoy the journey!
Full Name: Kanye Omari West
Born: June 8, 1977
Other names: Yeezus – Ye – Saint Pablo – Yeezy – Louis Vuitton Don
Origin: Chicago, Illinois, U.S.
Genres: Hip hop – Progressive rap – Pop – Art pop
Zodiac: Gemini
This post contains some affiliate links. If you click through and make a purchase, I'll earn a commission at no additional cost to you.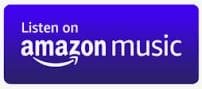 Early Start
Ye was born in Atlanta, Georgia, as Kanye Omari West.
When he was three years old, his parents divorced and he moved with his mother to Chicago, Illinois.
Former Black Panther Ray West, who became a Christian counselor after being one of the first black photojournalists at The Atlanta Journal-Constitution, is his father.
Before retiring to serve as West's manager, his mother Dr. Donda C. West (née Williams), was a professor of English at Clark Atlanta University, and the Chair of the English Department at Chicago State University.
His childhood was spent in a middle-class environment, with a middle school education at Polaris School for Individual Education in suburban Oak Lawn, Illinois, after growing up in Chicago.
When West was 10, he moved to Nanjing, China, where he was the only foreigner in his class, but he quickly adapted to the culture and learned the language.
He began writing poetry at the age of five, demonstrating an early affinity for the arts.
It was during West's third grade that his mother first noticed his passion for drawing and music.
Rapper West began composing music in the third grade and began selling it to other musicians in the seventh grade.
West recorded his first rap song at thirteen called "Green Eggs and Ham" (from Dr. Seuss's best-selling book of the same name).
Although West's mother accompanied him to the studio, where a microphone hung from the ceiling by a wire clothes hanger, she nonetheless encouraged and supported him.
West built friendship with producer/DJ No I.D. who later became West's mentor, and he taught him how to sample and program beats after he received his first sampler when he was 15 years old.
West attended Chicago's American Academy of Art in 1997 after graduating high school and began taking painting classes there. After transferring to Chicago State University, he studied English there.
The busy schedule created difficulties for his musical work, so at age 20, he dropped out of college to pursue his musical dreams.

Career Journey
1998: Gee Roberson and Kyambo "Hip Hop" Joshuato signed West to their management-production company Hip Hop Since 1978. Jermaine Dupri and the production duo Trackmasters produced three tracks on Harlem World's first and only album The Movement. Rappers Nas, Drag-On, and R&B singer Carl Thomas were featured in his songs.
2000: West found his big break as a producer for Roc-A-Fella.
2002: West was involved in an accident on the way home from a California recording studio after working late. As a result of falling asleep at the wheel, he collided head-on with another vehicle.
2004: The College Dropout was released and produced by Roc-A-Fella, ranking second on the Billboard 200 as his debut single and "Through the Wire" placed number fifteen on the Billboard Hot 100 chart for five weeks.
2007: Graduation was West's third studio album, which achieved huge publicity.
2008: 808s & Heartbreak, which housed extensive use of the eponymous Roland TR-808 drum machine and contained themes of love, loneliness, and heartache, was launched by Island Def Jam.
2010: My Beautiful Dark Twisted Fantasy, West's fifth studio album, was made available to the public.
2011: West launched the collaborative album Watch the Throne with Jay-Z.
2013: West and television personality Kim Kardashian publicized the birth of North, their first child, and their engagement. He also released the single, "Only One", with Paul McCartney.
2015: "FourFiveSeconds", a single jointly produced with Rihanna and McCartney came out.
2016: He publicized the songs "Real Friends" and a snippet of "No More Parties in LA" with Kendrick Lamar.
2018: West launched the non-album single "XTCY" which was originally planned to be a part of Ye and the partnership with American rapper Lil Pump entitled "I Love It".
2019: Jesus Is King, a Christian hip hop album of Ye which became the first to ever top the Billboard 200, Top R&B/Hip-Hop Albums, Top Rap Albums, Top Christian Albums and Top Gospel Albums at the same time.
2022: The remixes of "Follow God", "God Is", "Every Hour/Selah", as well as the unreleased tracks "Ashes" and "LA Monster" came out online. Donda 2, the sequel to Donda, came out.

Awards & Recognition
won ACE Awards
won AEC Awards
American Music Awards (3 awards out of 12 nominations)
Antville Music Video Awards (3 awards out of 19 nominations)
won ASCAP Awards
won 8 ASCAP Pop Music Awards
won 37 ASCAP Rhythm & Soul Music Awards
BEFFTA Awards (2 nominations)
Best Art Vinyl Awards (2 nominations)
BET Awards (10 awards out of 37 nominations)

Fun Facts & Trivia
Kanye bought 10 Burger King franchises across Europe in 2014 as this is his favorite fast food restaurant.
Kanye spent fifth grade in China while his mother taught at Nanjing University as part of an exchange program.
In October 2002, West survived a nearly fatal car crash which left him with a shattered jaw that was saved through reconstruction surgery. The accident and his recovery prompted him to write write 'Through The Wire'.

Artist's Favorites
| | |
| --- | --- |
| Color:  | Mauve, Red |
| Food:  | Soul Food |
| Song:  | All of Me by John Legend |
| Bands:  | Tribe, Radiohead, Modest Mouse, The Killers |
| Movie:  | Coming to America, Pacifim Rim |
| Sports:  | Basketball |
| Basketball Team:  | Chicago Bulls |

Australian Unwrapped's Chosen Song from Kanye West:
Stronger
Length: 5:11
Release: 2009
Opening Lyrics:
Work it, make it, do it
Makes us harder, better, faster, stronger
N-n-now that that don't kill me
Can only make me stronger
I need you to hurry up now
'Cause I can't wait much longer
I know I got to be right now
'Cause I can't get much wronger
Man, I've been waiting all night now
That's how long I been on ya
(Work it harder, make it better)
(Do it faster, makes us stronger)
I need you right now
(More than ever, hour after hour, work)
I need you right now


More Songs to Listen to:
Closing page…
I hope you enjoyed knowing bits of the life of the music artist, Kanye West!
We have lots to offer about him.
Click the link above for Kanye West: Top 5 Songs to listen and relax or get on to the next artist whose life we are featuring next, Lana Del Rey.
Share which segment you liked the most in the Comments section below so others can check it out!
Return to: A$AP Rocky : Bio, Life, Career, Awards, Facts, Trivia, Favorites
Next Bio: Lana Del Rey: Bio, Life, Career, Awards, Facts, Trivia, Favorites
Support Kanye West: