Don Omar: A Quick-Read Bio Revealed
Here's the bio, life, career, awards, facts, trivia, and favorites of Don Omar. We would like to take you through the chapters in the life and career of one of the world's talented musicians. This is Australian Unwrapped's compilation of research about Don Omar. Enjoy the journey!
Full Name: William Omar Landrón Rivera
Also Known As: El Rey
Born: February 10, 1978
Origin: Santurce, San Juan, Puerto Rico, U.S.
Genres: Reggaeton – Hip hop
Zodiac: Aquarius
This post contains some affiliate links. If you click through and make a purchase, I'll earn a commission at no additional cost to you.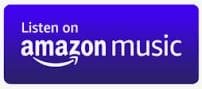 Early Start
Don Omar was raised in San Juan, Puerto Rico and the eldest son of William Landrón and Luz Antonia Rivera.
When he was younger, he attended the Protestant church Iglesia Evangélica Restauración en Cristo in Bayamón, where he sometimes preached. His dedication to singing led him to leave the church after four years.
He became a regular on compilation albums by popular DJs and producers such as Luny Tunes, Noriega, and DJ Eric.
The duo Héctor & Tito also hired him as a backup singer.
He produced his first solo album with the help of one of the band members, Héctor.

Career Journey
2003: He rose to fame with the release of his first studio album, The Last Don with Frankie Needles where both the studio version and its live edition have been certified platinum by the Recording Industry Association of America.
2006: His album King of Kings became history's highest ranking reggaeton LP in the top 10 US charts, where it ranked first on the Latin sales charts and on the Billboard Latin Rhythm Radio Chart with his single "Angelito".
2008: Omar joined Gilberto Santa Rosa's presentation entitled "Concierto del Amor", which happened at Madison Square Garden.
2009: Omar's third studio album, iDon, came out, housing "Virtual Diva" which became the most requested song on Latin radio stations and its second official single "Sexy Robotica".
2010: The album Don Omar Presents: Meet The Orphans was launched.
2012: The album Don Omar Presents MTO2: The New Generation was made available to the public, which spawned the singles "Hasta Que Salga El Sol", that won the award for Best Urban Song at the 2012 Latin Grammy Awards, and he received a nomination for "Dutty Love" featuring Natti Natasha.
2016: Daddy Yankee and Don Omar performed together on stage in a concert series called The Kingdom World Tour.
2021: Omar inked a multi-year partnership with Saban Music Group.
2022: Omar became part as a headliner of the 2022 Los Della Festival in San Bernardino, California.

Awards & Recognition
Latin Grammy Awards (3 awards out of 14 nominations)
Latin Billboard Music Awards (16 awards out of 39 nominations)
Billboard Music Awards (1 award out of 5 nominations)
Premios Lo Nuestro (3 awards out of 23 nominations)
International Dance Music Awards (4 nominations)
American Music Awards (2 nominations)
Premios People En Español (2 nominations)
and many others

Fun Facts & Trivia
He is Protestant, and he spent many years working within the church community, even offering sermons.
From an early age, he showed interest in the music of Vico C and Brewley MC.
His first public performance in a night club was accompanied by disc jockey Eliel Lind Osorio.

Artist's Favorites
| | |
| --- | --- |
| Color:  | Apple Green, Red |
| Hobbies:  | Singing, Acting, Travelling |
| Food:  | Fast Food, hot dog |

Australian Unwrapped's Chosen Song from Lana Del Rey:
Artist's Favorites
Australian Unwrapped's Chosen Song from Don Omar:
Danza Kuduro
Length: 3:18
Release: 2010
Opening Lyrics:
A&X
El Orfanato
Danza Kuduro
(Plop, plop, plop, plop, plop, plop, plop)
Lucenzo
El Rey
La mano arriba
Cintura sola
Da media vuelta
Danza Kuduro
No te canse' ahora
Que esto solo empieza
Mueve la cabeza
Danza Kuduro
La mano arriba
Cintura sola
Da media vuelta
Danza Kuduro


More Songs to Listen to:
Closing page…
I hope you enjoyed knowing bits of the life of the music artist, Don Omar!
We have lots to offer about him.
Click the link above for Don Omar: Top 5 Songs to listen and relax or get on to the next artist whose life we are featuring next, Birdy.
Share which segment you liked the most in the Comments section below so others can check it out!
Return to: Lana Del Rey: Bio, Life, Career, Awards, Facts, Trivia, Favorites
Next Bio:
Support Don Omar: