J. Cole: A Quick-Read Bio Revealed
Here's the bio, life, career, awards, facts, trivia, and favorites of J. Cole. We would like to take you through the chapters in the life and career of one of the world's talented musicians. This is Australian Unwrapped's compilation of research about J. Cole. Enjoy the journey!
Full Name: Jermaine Lamarr Cole
Born: January 28, 1985
Other names: Therapist – Hollywood Cole – Kill Edward
Origin: Fayetteville, North Carolina, U.S.
Genres: Hip hop
Zodiac: Aquarius
This post contains some affiliate links. If you click through and make a purchase, I'll earn a commission at no additional cost to you.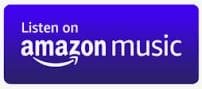 Early Start
A former military man, Jermaine Cole's father served in the United States Army,and his mother, Kay, was a postal worker for the United States Postal Service who has is a European American decent.
Cole grew up in a multi-ethnic environment where he started rapping at the age of twelve
His mother gave him an ASR-X sampler as a Christmas gift in 2000, and he immediately saw it as an ideal career.
Cole began early production under the pseudonym Therapist during this time period, concentrating on improving his production skills.
He graduated high school with a 4.2 GPA and graduated magna cum laude in 2007, with a 3.8 GPA in college,
When Cole observed the lonely life of a computer science professor, he switched his major to communication and business.
He also worked part-time as a newspaper ad salesman, a bill collector, a file clerk, and a skate rink kangaroo mascot in Fayetteville.

Career Journey
2009: J. Cole launched his second mixtape, The Warm Up, which received good feedback. He was featured on Jay Z's album The Blueprint 3 (2009), on the track "A Star Is Born.
2010: Cole was chosen as one of Beyond Race magazine's "50 Great Breakthrough Artists," where he ranked 49.
2011: HiiiPoWeR", a song Cole produced for Kendrick Lamar's Section.80 (2011) was released.
2012: The promotional single for the album, titled "Miss America" was released.
2013: Cole released Born Sinner.
2014: "Be Free" in response to the shooting of Michael Brown in Ferguson, Missouri, came to public.
2015: Cole announced the "Forest Hills Drive Tour".

Awards & Recognition
a Grammy Award for Best Rap Song
a Billboard Music Award for Top Rap Album
three Soul Train Music Awards
8 BET Hip Hop Awards

Fun Facts & Trivia
J. Cole was a topnotch violinist when he was at school.
He worked as a bill collector and a newspaper ad salesman before getting into music.
He also dressed up as a kangaroo as part of his job in a skating rink to entertain customers.

Artist's Favorites
| | |
| --- | --- |
| Color:  | Orange |
| Rapper:  | Notorious B.I.G, Tupac Shakur, Nas, Eminem |
| Drink:  | Hennessy, Coke |
| Food:  | Lobster Mac and Cheese at Catch Restaurant on Ninth Avenue |

Australian Unwrapped's Chosen Song from J. Cole:
No Role Modelz
Length: 4:52
Release: 2014
Opening Lyrics:
First things first rest in peace Uncle Phil
For real, you the only father that I ever knew
I get my bitch pregnant I'ma be a better you
Prophecies that I made way back in the Ville
Fulfilled, listen even back when we was broke my team ill
Martin Luther King would have been on Dreamville
Talk to a nigga
One time for my LA sisters
One time for my LA hoes
Lame niggas can't tell the difference
One time for a nigga who knows
Don't save her, she don't wanna be saved
Don't save her, she don't wanna be saved
Don't save her, she don't wanna be saved
Don't save her, she don't wanna be saved


More Songs to Listen to:
Closing page…
I hope you enjoyed knowing bits of the life of the music artist, J. Cole!
We have lots to offer about him.
Click the link above for J. Cole: Top 5 Songs to listen and relax or get on to the next artist whose life we are featuring next, OMI.
Share which segment you liked the most in the Comments section below so others can check it out!
Return to: Benny Blanco: Bio, Life, Career, Awards, Facts, Trivia, Favorites
Next Bio: OMI: Bio, Life, Career, Awards, Facts, Trivia, Favorites
Support J. Cole: