A$AP Rocky: A Quick-Read Bio Revealed
Here's the bio, life, career, awards, facts, trivia, and favorites of A$AP Rocky. We would like to take you through the chapters in the life and career of one of the world's talented musicians. This is Australian Unwrapped's compilation of research about A$AP Rocky. Enjoy the journey!
Full Name: Rakim Athelaston Mayers
Born: October 3, 1988
Origin: New York City, U.S.
Other names: Lord Flacko
Genres: Hip hop – Trap – Cloud rap
Zodiac: Virgo
This post contains some affiliate links. If you click through and make a purchase, I'll earn a commission at no additional cost to you.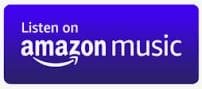 Early Start
Rakim Athelaston Mayers was born in the Harlem neighborhood of Manhattan, New York City.
His father is from Barbados and one of his siblings' names is Erika because both his name (Rakim) and Erica's names are taken from the Eric B. & Rakim duo.
His cousin is fellow ASAP Mob member ASAP Nast.
As a nine-year-old, Mayers started rapping in Harrisburg, Pennsylvania.
Mayers' father went to prison for selling drugs when he was 12 years old and later died in 2012.
The death of Rocky Mayers' brother at the age of 13 inspired him to take rapping more seriously.
The Harlem-based rap group The Diplomats gave Mayers the admiration for music and was also influenced by Mobb Deep, Three 6 Mafia, UGK, Run DMC, Wu-Tang Clan, and Bone Thugs-n-Harmony.

Career Journey
2007: A$AP Rocky was a member of the A$AP Mob crew, a Harlem-based collective of rappers, producers, music video directors, fashion designers, and bikers who shared similar interests in music, fashion, style, and art.
2011: Rocky launched his single "Purple Swag" which immediately became a street anthem in New York City (July). Rocky's single "Peso" came out (August). He launched the mixtape Live. Love. A$AP (October).
2012: Rocky, together with Kendrick Lamar, performed the opening act for Drake's Club Paradise Tour.
2013: Long. Live. A$AP was launched where the album topped the Billboard 200.
2014: Rocky worked on his second studio album, entitled A.L.L.A. (an acronym for At. Long. Last. A$AP)
2015: Rocky publicizes his second album's lead single, "Lord Pretty Flacko Jodye 2 (LPFJ2)", a sequel to "Pretty Flacko".
2016: "Blended Family (What You Do for Love)", a track written with Alicia Keys for her sixth studio album Here, featured Rocky.
2018: ASAP Rocky launched "☆☆☆☆☆ 5ive $tar$" on SoundCloud, produced by Metro Boomin, Frans Mernick, Jordan Blackmon and Daniel Lynas and housing DRAM's uncredited vocals.
2019: The music video for "Babushka Boi", directed by Nadia Lee Cohen, was made available to public.
2021: His 2011 mixtape Live. Love. ASAP was released on all streaming platforms in celebration of its 10-year anniversary.
2022: Rocky showed up on two tracks from Nigo's album I Know Nigo!. The opening track "Lost and Found Freestyle 2019" with Tyler, the Creator, and the single, "Arya" came out.

Awards & Recognition
BET Awards (1 award out of 6 nominations)
BET Hip Hop Awards (2 awards out of 15 nominations)
Grammy Awards (2 nominations)
MTV Awards (2 nominations)
MTV Video Music Awards (4 nominations)
won MTV Video Music Awards Japan
won mtvU Woodie Awards
World Music Awards (6 nominations)

Fun Facts & Trivia
A$AP Rocky got his stage name from the hip hop group A$AP Mob, of which he's also a part of.
He enjoys listening to classical music in the car. For a heightened effect, Rocky puts on classical tunes to feel like he is part of the mob.
He is a pescatarian. The musician claims to not have eaten pork, beef, or chicken for the past years. He only eats fish.

Artist's Favorites
| | |
| --- | --- |
| Drink:  | Hennessey, Ciroc – Coconut Ciroc |
| Food:  | Vegetables and Fish |
| Toy to play when he was a kid:  | X-Men (Sabretooth and Wolverine) |

Australian Unwrapped's Chosen Song from A$AP Rocky:
Praise The Lord
Length: 3:25
Release: 2018
Opening Lyrics:
Get it
Text message I don't know the number
Flexin' on these niggas, every bone and muscle
Steady taking shots, but I'm never hurting nothing
Even then you don't worry none
And I'd like to give a shoutout to my niggas with the game plan
And shoutout to my niggas with escape plans
Twenty bands, rain dance
We can keep the rain check or we can make plans
Pockets loaded, rocket loaded, okay lets rock and roll this
Time to go, lock stock and two smoking barrels
Locked and loaded, diamonds glowing, chart-climbing on 'em
You think I'm jumping out the window how I got 'em open
Line around the corner line 'em up to block it over
Times I even stop the smoking when it's time to focus
My shades Dior, my pants velour
Create, explore, expand, conquer


More Songs to Listen to:
Closing page…
I hope you enjoyed knowing bits of the life of the music artist, A$AP Rocky!
We have lots to offer about him.
Click the link above for A$AP Rocky: Top 5 Songs to listen and relax or get on to the next artist whose life we are featuring next, Kanye West.
Share which segment you liked the most in the Comments section below so others can check it out!
Return to: Icona Pop: Bio, Life, Career, Awards, Facts, Trivia, Favorites
Next Bio: Kanye West: Bio, Life, Career, Awards, Facts, Trivia, Favorites
Support A$AP Rocky: