Oasis: A Quick-Read Bio Revealed
Here's the bio, life, career, awards, facts, trivia, and favorites of Oasis. We would like to take you through the chapters in the life and career of one of the world's talented musicians. This is Australian Unwrapped's compilation of research about Oasis. Enjoy the journey!
Origin: Manchester, England
Genres: Rock – Brit pop
Genres: Liam Gallagher – Paul Arthurs  – Paul McGuigan – Tony McCarroll – Noel Gallagher
This post contains some affiliate links. If you click through and make a purchase, I'll earn a commission at no additional cost to you.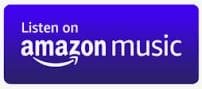 Early Start
Rain was the name of the band bassist Paul McGuigan, guitarist Paul Arthurs, drummer Tony McCarroll, and singer Chris Hutton formed in 1991.
Liam Gallagher replaced Hutton due to unsatisfying performance. Oasis played their first gig on 14 August 1991 at the Boardwalk club in Manchester.
Oasis's big break came with a demo, the Live Demonstration tape, in May 1993 when Creation Records co-owner Alan McGee spotted them.
Oasis signed a worldwide contract with Sony, which in turn licensed Oasis to Creation in the UK due to problems securing an American contract.

Career Journey
1995: "Some Might Say" was Oasis' first UK number one single.
1996: The Gallagher brothers were avid fans of home of Manchester City F.C. and the group played their first headline outdoor concerts, at Maine Road football stadium for them.
1997: Be Here Now was released which was preceded by "D'You Know What I Mean?", a UK number one single.
1999: After Creation Records folded, Oasis established their own record label, Big Brother, which released all of Oasis' subsequent records in the UK and Ireland.
2000: Standing on the Shoulder of Giants, Oasis' fourth album, was released and it soared to the number one spot on the British charts and the Billboard charts top 24 ."Go Let It Out", "Who Feels Love?", "Sunday Morning Call" and "Where Did It All Go Wrong?", of which the first three were top five UK singles, were released from the album.
2002: Heathen Chemistry, Oasis' first album with new members Andy Bell and Gem Archer, was launched. "The Hindu Times", "Stop Crying Your Heart Out", "Little by Little/She Is Love" were released from this album.
2005: The band released their sixth studio album, Don't Believe the Truth, under Sony BMG, which spawned "Lyla" and "The Importance of Being Idle".
2006: The double album compilation Stop the Clocks was released.
2008, Zak Starkey left the band after recording Dig Out Your Soul, the band's seventh studio album.
2009: NME Award for Best British Band of 2009, as well as Best Blog for Noel's 'Tales from the Middle of Nowhere' were given as recognitions to the band.
2010, Oasis won Best British Album of the Last 30 Years – for (What's the Story) Morning Glory? – at the 2010 Brit Awards. Time Flies… 1994–2009, came out to the public.
2011: Liam and the remaining members of Oasis continued to release albums under the name Beady Eye.
2014 : The band broke up and went on solo projects.
2016: Oasis: Supersonic was the documentary that tells about the beginnings to the height of the fame of Oasis.

Awards & Recognition
Brit Awards (six awards from eighteen nominations_
Grammy Awards (three nominations)
won Hong Kong Top Sales Music Awards
Ivor Novello Awards (won two award from three nominations)
Juno Awards nomination
Mercury Prizes (2 nominations)
MTV Asia Awards nomination
MTV Europe Music Awards (received three awards from seven nominations)
MTV Video Music Awards Japan (one award from four nominations)
NME Awards (seventeen awards from twenty-six nominations)
NME Awards USA (two nominations)
Q Awards (nine awards from nineteen nominations)
Silver Clef Awards won
won Top of the Pops Awards
won Vodafone Live Music Awards

Fun Facts & Trivia
Their group name came from a tour poster of the British group Inspiral Carpets which has one of venues as the Oasis Leisure Centre.
They were sued for the song Shakermaker which sounded almost the same with a Coca-Cola jingle in 1971.
They lost their bass player in a 1999 tour and they hired someone who haven't played bass before.

Artist's Favorites
                                Liam Gallagher
Band: 
The Beatles
Song:
 Across the Universe
Soccer Club: 
Manchester City Football Club
Sport: 
Soccer
Animal: 
Cat
TV Shows: 
Total Wipeout

Australian Unwrapped's Chosen Song from Oasis:
Wonderwall – Remastered
Length: 4:18
Release: 2021
Opening Lyrics:
Today is gonna be the day that they're gonna throw it back to you
And by now, you should've somehow realised what you gotta do
I don't believe that anybody feels the way I do about you now
And backbeat, the word is on the street that the fire in your heart is out
I'm sure you've heard it all before, but you never really had a doubt
I don't believe that anybody feels the way I do about you now
And all the roads we have to walk are winding
And all the lights that lead us there are blinding
There are many things that I would like to say to you, but I don't know how
Because maybe
You're gonna be the one that saves me
And after all
You're my wonderwall


More Songs to Listen to:
Closing page…
I hope you enjoyed knowing bits of the life of the music artist, Oasis!
We have lots to offer about him.
Click the link above for Oasis: Top 5 Songs to listen and relax or get on to the next artist whose life we are featuring next, Bad Bunny.
Share which segment you liked the most in the Comments section below so others can check it out!
Return to: Wiz Khalifa: Bio, Life, Career, Awards, Facts, Trivia, Favorites
Next Bio: Bad Bunny: Bio, Life, Career, Awards, Facts, Trivia, Favorites
Support Oasis: