Top 10 2020 New Cars We Can't-Wait to Arrive
Ten Cars Released in 2020 Must-See
In 2020, we expect to provide high-end user vehicles with significant increases in engine performances. Besides the classical outlook, the sleek shapes or off-road vehicle availabilities progress to an electric availability. The technology aims to focus on electric and auto technology firms competing in the race to present the best quality vehicles. The article below aims to list the top 10 2020 new cars we can't wait to arrive. It presents the best innovations, developments and approaches by large-scale vehicle companies. Read more to understand what auto technology we can expect in 2020!
Read More: Top 10 Muscle Cars in Australia in 2020
1. BMW 7 Series
The high-performance luxury car due for release in 2020 may present all a person wants from a high-technology car. This high-performance vehicle developed by BMW North America offers an example of engineering and innovation. The expensive outlook with a typical BMW expensive design provides an opportunity for a user to experience luxury. The high-end vehicle aims for comfort and ease of use technology. The BMW 7 Series receives a number 1 on the list of top 10 2020 new cars can't wait to arrive.
Read More: Blockbuster Movies 2020
2. Ford Explorer
The Ford Explorer offers what a traveller lover needs to take an adventure off-road trip. Apart from the SUV features, it provides space for 7 people. The vehicle presents an opportunity for a large family or group of friends to enjoy a long-distance road trip. In addition, the technology-driven vehicle presents a 4WD rough landscape automatic approach. It allows a driver who enjoys travelling to mountainous terrain with an easy 4x4 experience. If you upgrade your current 4x4 requirements, this vehicle aligns with expected off-road auto performances. I give the Ford Explorer a number 2 on the list of top 10 2020 new cars we can't wait to arrive.
Read More: Top 10 Concerts You Can't-Miss in Australia
3. Mercedes Benz E-Class Coupe
The Mercedes Benz E-Class Coupe offers the sleekness and luxury a high-end user needs. Apart from the luxury and classical approach, it aims to present an updated engine capacity. The Mercedes Benz, that continue to provide a trusted luxury experience, aims to provide their users with another sense of adventure. Here the developer aimed to sustain the classical outlook but increase the engine capacity. If you a person who enjoys a sleek outlook vehicle, the Mercedes Benz E-Class Coupe presents what you require. I give Mercedes Benz E-Class Coupe a number 3 on the list of top 10 2020 new cars we can't wait to arrive.
Read More: What will be the GDP of Australia in 2020
4. Land Rover Road Rover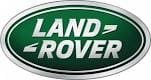 The vehicle expected to present limited off-road capabilities may provide some hard road driving capabilities. The outlook of the vehicle looks sleek but offers significant enough space for a family. The vehicle aims to provide a classic luxury shape with some powerful abilities. Land Rover keeps its trusted outlook with sufficient engine capabilities to undertake a relaxing long-distance drive. The vehicle prevents from entering rough mountainous areas but luxurious enough for basic off-road excursions. I give the Land Rover Road Rover a number 4 on the top 10 2020 list of new cars we can't wait to arrive.
Read More: 10 Most Anticipated Movies 2020
5. Hyundai Santa Cruz
The Hyundai Santa Cruz presents a light crossover between a passenger and a pick-up vehicle. It allows a person to enjoy a luxury ride with an added utility option. Followers of Hyundai expected delivery of the engine capacity information in due course. If you a person who enjoys long-distance roads but need some space for your tools or extra luggage, this vehicle offers just it. The Hyundai Santa Cruz good to its name allows for a multi-purpose vehicle experience. The vehicle provides the opportunity to reach your destination with added space and towing availabilities. I give the Hyundai Santa Cruz a number 5 on the list of top 10 2020 new cars we can't wait to arrive.
Read More: Top 10 TAFE Colleges in Australia in 2020
6. Nissan Sentra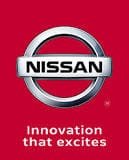 The Sentra next-generation vehicle expects to present a re-outlook aimed for high-performance supporters. The Japanese vehicle expected for delivery during 2020 offers a 1.6 L turbo 4 engine but with additional improvements. Sentra experienced some difficult times with vehicle performances and shapes, but the new line may allow them to gain additional customers. If you look for comfort and styling design, the Sentra offers what a high-end user needs. I give Sentra a number 6 on the top 10 2020 list of new cars we can't wait to arrive.
7. Volkswagen T-Cross Tease
Volkswagen attempts to invest in new designs and updated modelling experiences with the release of their T-Cross Tease version. The vehicle offers a sleek outlook with an SUV component. The mixed look between a smart and sizeable space vehicle permits a comfortable sense. It associates the vehicle with bulky wheel and shoulder designs. The design allows the driver to feel comfortable using an SUV type vehicle but with the added style. This vehicle offers a funky, stylish outlook and equipped for long road distances. I give the Volkswagen T-Cross Tease a number 7 on the list of top 10 2020 new cars we can't wait to arrive.
Read More: Ralph K Jones Best New Sci-Fi Author 2020
8. Lincoln Town Car
Lincoln, a division from the Ford Company, expects to deliver on customer luxury needs during 2020. The Lincoln Town Car presents the outlook of a classical, sleek, and high-performance vehicle. The vehicle aims to provide luxury users with a top-notch extravagance experience. The Lincoln Town Car comprises varied characteristics including front LED lights, long vehicle outlook, transparent dark windows and shiny design. The soft coated material intends to equip the car with luxurious seating. The vehicle aims for enjoyable driving or travelling over long distances. If you into expensive design vehicles, this car suits the high-end user. I give the Lincoln Town Car a number 8 on the list of top 10 2020 new cars we can't wait to arrive.
Read More: Top 10 IT Jobs for 2020
9. Jeep Gladiator
The Jeep Gladiator, with its bump absorption technology, allows the adventure traveller to enjoy diverse outdoor trips. It allows the off-road traveller to drive past mountainous areas, rocky places, and rivers. In addition, it offers a well-structured tow capacity. Taking into account the performance focus of the vehicle, it presents limited speed capacity. The car offers a 3.6-liter V6 attributes suitable for the long road. This vehicle provides relaxing trip opportunities for distance travellers using a comfortable car. I give the Jeep Gladiator a number 9 on the top 10 2020 list of new cars we can't wait to arrive.
Read More: What is the Most Popular Tourist Destination in Australia other than Sydney
10. Jeep Mission E
The Porsche Mission E. vehicle expected for delivery in 2020 aims to present a high-technology electric car. The vehicle performance aim relates to 310 miles per charge and the possibility of charging 80% within 15 minutes. Apart from the charging capacity, the vehicle expects to increase speed from 0 to 60 miles per hour within 4 seconds. Persons who into high-speed and technology vehicles this option may provide what you need. The vehicle's approach to meet the electric energy market requirements aligns with the future-thinking approach. Product availability most likely may present a limited range and only for purchase in certain regions. I give the Porsche Mission E a number 10 on the top 10 2020 new cars we can't wait to arrive list.
Conclusion
2020, we expect many technology changes and inclusive of these expectations include the vehicle industry. Each year, the auto development companies identify new methods of gaining support from the vehicle followers. Diverse vehicle types, engine upgrades, and comfortability form part of the innovation processes.
Depending on users, vehicle industries attempt to align to lifestyles, expectations and driving expectations. Vehicle shapes and sizes differ from SUV, off-road, pick-up or comfort experiences. Vehicle developments aligned with new technology thinking attempted to include future thinking, for example, a green energy approach.
High-end users who look for comfort, sleek and expensive design continuously investigate new opportunities. Continuously, we expect more high-performance vehicles and require the upgrade of their performances.
The expectation of BMW, Ford, Sentra, Lincoln, Land Rover, Hyundai, Volkswagen, Porsche and other vehicles to align their innovative thinking with society continues to grow.
Read More: 8 Simple Steps to Decluttering Your Garage
References
Main Image Source : Pixabay
Also See : Infrastructure & Electric Cars in Australia
Is the World Coming To An End In 2026? – A New Scientific Prophecy – Could This One Actually Be Real?