The Police: A Quick-Read Bio Revealed
Here's the bio, life, career, awards, facts, trivia, and favorites of The Police. We would like to take you through the chapters in the life and career of one of the world's talented musicians. This is Australian Unwrapped's compilation of research about The Police. Enjoy the journey!
Origin: London, England
Genres: New wave – Reggae rock – Post-punk – Pop rock
Members: Sting – Andy Summers – Stewart Copeland
This post contains some affiliate links. If you click through and make a purchase, I'll earn a commission at no additional cost to you.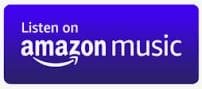 Early Start
Stewart Copeland, a drummer with the British progressive rock band Curved Air, met Gordon Sumner (now known as Sting), who was playing bass in Last Exit, a jazz-rock fusion band, in Newcastle upon Tyne, in England. Copeland exchanged phone numbers with Gordon Sumner, a former schoolteacher who was playing in the band at the time.
When he moved to London, Sting arranged a jam session with Copeland on the day of his arrival.
In spite of Sting's lack of enthusiasm, he saw the commercial potential, so he recruited Corsican guitarist Henry Padovani to complete The Police.

Career Journey
1979: Reggatta de Blanc, the group's second album, topped the UK Albums Chart for four consecutive weeks, becoming the first of the group's four consecutive No. 1 studio albums.
1980: The Police embarked on their first world tour, performing in places that have rarely hosted foreign artists, including Mexico, India, Taiwan, Hong Kong, Greece and Egypt.
1981: With the exception of "Every Little Thing She Does Is Magic," the Police's fourth album, Ghost in the Machine, was recorded at Air Studios on Montserrat. The album was released in 1981.
1983: the Police launched their last studio album, Synchronicity, which spawned the hit singles "Every Breath You Take", "Wrapped Around Your Finger", "King of Pain", and "Synchronicity II".
1986: The Police regrouped to play three concerts for the Amnesty International A Conspiracy of Hope tour. Their last performance on stage before their split was on 15 June at Giants Stadium in New Jersey.
1987: Summers played guitar on Sting's album …Nothing Like the Sun (1987)
1989: They returned by playing bass on Summers' album Charming Snakes (1989)
1999: They sang the lead vocals on "'Round Midnight" for Summers' tribute to Thelonious Monk Green Chimneys (1999)
2000: A&M came to public with Live!, a double live album produced by Summers featuring two complete concerts—one recorded on 27 November 1979 at the Orpheum Theatre in Boston during the Reggatta de Blanc tour, and one recorded on 2 November 1983 at the Omni in Atlanta, Georgia, during the Synchronicity Tour (the latter was also documented in the VHS tape Synchronicity Concert in 1984).
2003: The Police were recognized into the Rock and Roll Hall of Fame and played "Roxanne", "Message in a Bottle", and "Every Breath You Take" live, as a group (the last song was performed alongside Steven Tyler, Gwen Stefani, and John Mayer).
2004: Copeland and Summers performed Incubus onstage at KROQ's Almost Acoustic Christmas concert in Los Angeles performing "Roxanne" and "Message in a Bottle".
2006: Stewart Copeland cascaded a rockumentary about the band called Everyone Stares: The Police Inside Out, based on Super-8 filming he did when the band was still in tours and in record in the late 1970s and early 1980s.

Awards & Recognition
They won six Grammy Awards
two Brit Awards—winning Best British Group once, and an MTV Video Music Award
inducted into the Rock and Roll Hall of Fame (2203)
Four of their five studio albums appeared on Rolling Stone's list of the "500 Greatest Albums of All Time".

Fun Facts & Trivia
The distinctive blond look of the group started when they are to air for a Wrigley gum commercial that was never aired.
Zenyatta Mondatta is the name of the band's third album but they just made up those words.
Steward Copeland's dad is CIA officer in Lebanon.

Australian Unwrapped's Chosen Song from The Police:
Every Breathe You Take
Length: 4:13
Release: 1983
Opening Lyrics:
Every breath you take
And every move you make
Every bond you break
Every step you take
I'll be watching you
Every single day
And every word you say
Every game you play
Every night you stay
I'll be watching you
Oh, can't you see
You belong to me?
How my poor heart aches
With every step you take?


More Songs to Listen to:
Closing page…
I hope you enjoyed knowing bits of the life of the music artist, The Police!
We have lots to offer about him.
Click the link above for The Police: Top 5 Songs to listen and relax or get on to the next artist whose life we are featuring next, Mariah Carey.
Share which segment you liked the most in the Comments section below so others can check it out!
Return to: ZAYN: Bio, Life, Career, Awards, Facts, Trivia, Favorites
Next Bio: Mariah Carey: Bio, Life, Career, Awards, Facts, Trivia, Favorites
Support The Police: