Pharrell Williams: A Quick-Read Bio Revealed
Here's the bio, life, career, awards, facts, trivia, and favorites of Pharrell Williams. We would like to take you through the chapters in the life and career of one of the world's talented musicians. This is Australian Unwrapped's compilation of research about Pharrell Williams. Enjoy the journey!
Full Name: Pharrell Lanscilo Williams
Born: April 5, 1973
Origin: Virginia Beach, Virginia, U.S.
Other names: Pharrell – Skateboard P – Sk8brd – Auto Goon – Magnum, the Verb Lord – Station Wagon P
Genres: Hip hop – R&B – Funk pop
Zodiac: Aries
This post contains some affiliate links. If you click through and make a purchase, I'll earn a commission at no additional cost to you.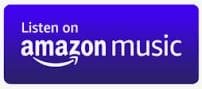 Early Start
When Williams was a seventh-grader, he met Chad Hugo at a summer band camp, where Hugo played tenor saxophone.
They were members of the school band at Princess Anne High School.
Having graduated from high school in 1991, Williams attended Northwestern University for two years before dropping out.

Career Journey
1990: Williams (with Hugo, Timbaland and Magoo) created Surrounded by Idiots, a hip hop group which got disbanded before releasing any records
2000: Mystikal's single "Shake Ya Ass" (2000), Jay-Z's single "I Just Wanna Love U (Give It 2 Me)" (2000), and Nelly's single "Hot in Herre" (2002) were produced by The Neptune.
2002: Clipse launched their debut album, Lord Willin', under Neptune.
2005: The Neptunes produced Gwen Stefani's single "Hollaback Girl", which aced at Billboard Hot 100 82nd spot.
2008: Williams performed with Madonna for her eleventh studio album, Hard Candy.
2009: Shakira and Williams duoed on her songs "Did It Again", "Why Wait", "Good Stuff" and "Long Time" for her sixth studio album, She Wolf.
2010: The music score for the animated film Despicable Me with composers Hans Zimmer and Heitor Pereira were works of Williams.N.E.R.D launched their fourth studio
album, Nothing, through Star Trak.
2013: Williams collaborated with Azealia Banks with the song "ATM Jam".
2014: His second album, Girl, came out spawning the hit song "Happy" lost to "Let It Go" from Frozen.
2015: Williams was named artist-in-residence at New York University's Tisch School of the Arts.
2018: Williams performed with Ariana Grande for her fourth studio album, Sweetener (2018).
2019: Five songs for Walt Disney Pictures's The Lion King (2019) were produced by Williams.

Awards & Recognition
13 Grammy Awards (three for Producer of the Year, Non-Classical)
two-time Academy Award nominee: in 2014 for Best Original Song, for "Happy" (from Despicable Me 2); and in 2017 for Best Picture, as a producer of Hidden Figures
and many others

Fun Facts & Trivia
'Skateboard P' was his nickname in highschool; his brother was into skateboarding.
'Rocket Man Williams' is the name of his son after an Elton John's song.
He worked at McDonald's when he was young before making it big in the music industry.

Artist's Favorites
| | |
| --- | --- |
| Food:  | Ice Cream |
| Book: | The Alchemist by Paulo Coelho |
| Movie:  | Star Trek Film Series |
| Sports:  | Football, Skateboarding, Motocross |

Australian Unwrapped's Chosen Song from Pharrell Williams:
Hit Different
Length: 3:22
Release: 2020
Opening Lyrics:
Hit different, hit different
Hit different (hit different), hit different
Hit different, hit different (oh)
Hit different (oh), hit different (oh)
Hit different when I'm sittin' here
Alone, all by myself (alone, all by myself)
Hit different when I think you might be
With somebody else (ooh, yeah, na-na-na, na)
But it hit different, hit different
Hit different, hit different (oh, na-na-na, na-na-na)
Hit different, hit different (ooh)
Hit different (na-na, oh), this shit
Oh, whoa, yeah (oh)
Oh, whoa (yeah), yeah


More Songs to Listen to:
Pharrell Williams: Top 5 Songs
Closing page…
I hope you enjoyed knowing bits of the life of the music artist, Pharrell Williams!
We have lots to offer about him.
Click the link above for Pharrell Williams: Top 5 Songs to listen and relax or get on to the next artist whose life we are featuring next, Starley.
Share which segment you liked the most in the Comments section below so others can check it out!
Return to: Portugal. The Man: Bio, Life, Career, Awards, Facts, Trivia, Favorites
Next Bio: Starley: Bio, Life, Career, Awards, Facts, Trivia, Favorites
Support Pharrell Williams: