Meghan Trainor: A Quick-Read Bio Revealed
Here's the bio, life, career, awards, facts, trivia, and favorites of Meghan Trainor. We would like to take you through the chapters in the life and career of one of the world's talented musicians. This is Australian Unwrapped's compilation of research about Meghan Trainor. Enjoy the journey!
Full Name: Meghan Elizabeth Trainor
Born: December 22, 1993
Origin: Nantucket, Massachusetts, U.S.
Genres: Pop – R&B – Doo-wop – Blue-eyed soul
Zodiac: Capricorn
This post contains some affiliate links. If you click through and make a purchase, I'll earn a commission at no additional cost to you.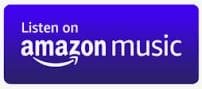 Early Start
Meghan Elizabeth Trainor was born to jeweler parents Kelli and Gary Trainor.
When she was six years old, her father, who taught music and played the organ, took her to a Methodist church where she started singing.
With the help of the digital audio workstation software GarageBand, she began writing and recording songs.
In 1938, Trainor arranged the song "Heart and Soul".
She took part of the cover band Island Fusion, which housed her aunt, younger brother, and father and they played soca music as well as Trainor's own compositions, when she was 12.
Trainor wrote her first original song, "Give Me a Chance", when she was 13 years old.
She studied guitar, played trumpet, and sang in a jazz band for three years, and was a substitute cheerleader when they moved to Orleans, MA.
When Trainor was a teenager, her parents encouraged her to attend songwriting conventions where production companies sought new artists and songwriters.
Johnny Spampinato, a former member of the NRBQ, taught her guitar at the age of 15.
In her home studio built by her parents, Trainor recorded and produced her compositions using Logic Studio.

Career Journey
2009: Her debut album Meghan Trainor was launched.
2010: Trainor publicized the song "Take Care of Our Soldiers" where all proceeds from which benefited the United Service Organizations (USO) and Cape Cod Cares for Our Troops.
2012: She pursued her songwriting career and signed with Big Yellow Dog Music even though Trainor had been offered a full scholarship to the Berklee College of Music.
2013: Kadish and Trainor co-wrote "All About That Bass" which was inspired by Trainor's difficulty in accepting her appearance and the feelings of insecurity overpowering her when looking at her pictures.
2014: Trainor's debut extended play (EP), Title, came out and ranked 15th on the US Billboard 200 and at number 17 on the Canadian Albums Chart.
2015: Trainor started her first headlining concert tour, That Bass Tour, together with Australian band Sheppard as the opening act.
2016: Ricky Reed produced the album's first single "No" and soared 3rd on the Billboard Hot 100 (March). The second single from the album, "Me Too", was launched (May). Thank You was came out (May). "Better" was released as the album's third single (August).
2017: The single "I'm a Lady", which she recorded for the film Smurfs: The Lost Village, was made available to the public where she also voiced a character called Smurfmelody.
2018: Trainor's third major-label studio album, Treat Myself, was released.
2019: The songs "Badass Woman" and "Run Like the River" for the 2019 films The Hustle and Playmobil: The Movie, respectively were recorded by Trainor.
2020: Treat Myself was launched along with its third single "Nice to Meet Ya" which included Nicki Minaj.
2021: She inked an overall deal with NBCUniversal.
2022: The single, "Bad for Me" (with Teddy Swims) was made available for public listening.

Awards & Recognition
four ASCAP Pop Music Awards
two Billboard Music Awards
a People's Choice Award
a Grammy Award
awarded Best Female Artist at the 2009 International Acoustic Music Awards
Grand Prize at the 2010 New Orleans Songwriter's Festival
won the 2011 Tennessee Concerts Song Contest
won John Lennon Love Song Songwriting Contest
"Breakthrough Artist of the Year" by the Music Business Association in 2014
and many more

Fun Facts & Trivia
Meghan began singing in church when she was just six.
She's a big fan of Bruno Mars.
When she was a little, she had a pet lizard, a rat, and a snake. Now she 's with koalas.

Artist's Favorites
| | |
| --- | --- |
| Food:  | Pizza and Chocolate Chip Cookies |
| Hobbies:  | Partying and Travelling |
| Color:  | Green |
| Holiday Destination:  | Mauritius |

Australian Unwrapped's Chosen Song from Meghan Trainor:
Like I'm Gonna Lose You
Length: 3:45
Release: 2015
Opening Lyrics:
I found myself dreaming in silver and gold
Like a scene from a movie that every broken heart knows
We were walking on moonlight, and you pulled me close
Split second and you disappeared and then I was all alone
I woke up in tears with you by my side
A breath of relief, and I realized
No, we're not promised tomorrow
So I'm gonna love you like I'm gonna lose you
I'm gonna hold you like I'm saying goodbye
Wherever we're standing, I won't take you for granted
'Cause we'll never know when, when we'll run out of time
So I'm gonna love you like I'm gonna lose you (lose you)
I'm gonna love you like I'm gonna lose you


More Songs to Listen to:
Closing page…
I hope you enjoyed knowing bits of the life of the music artist, Meghan Trainor!
We have lots to offer about him.
Click the link above for Meghan Trainor: Top 5 Songs to listen and relax or get on to the next artist whose life we are featuring next, Shelley FKA DRAM.
Share which segment you liked the most in the Comments section below so others can check it out!
Return to: Miley Cyrus: Bio, Life, Career, Awards, Facts, Trivia, Favorites
Next Bio: Shelley FKA DRAM: Bio, Life, Career, Awards, Facts, Trivia, Favorites
Support Meghan Trainor: