ZAYN: A Quick-Read Bio Revealed
Here's the bio, life, career, awards, facts, trivia, and favorites of ZAYN. We would like to take you through the chapters in the life and career of one of the world's talented musicians. This is Australian Unwrapped's compilation of research about ZAYN. Enjoy the journey!
Full Name: Born Zain Javadd Malik
Born: January 12, 1993
Origin: Bradford, West Yorkshire, England
Genres: Pop – R&B
Zodiac: Capricorn
This post contains some affiliate links. If you click through and make a purchase, I'll earn a commission at no additional cost to you.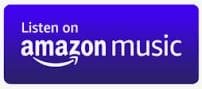 Early Start
Zayn Malik had an Islamic upbringing, although he no longer identifies as a Muslim.
As a teenager, he participated in school productions and took performing arts courses.
Growing up, he listened to his father's urban music records, mostly R&B, hip hop, and reggae.
When singer Jay Sean visited his school, he wrote raps and sang on stage for the first time.
It was his intention to become an English teacher before beginning his music career.

Career Journey
2010: During the seventh series of reality television competition The X Factor, 17-year-old Malik auditioned in Manchester where jdges Nicole Scherzinger and Simon Cowell included him together with Harry Styles, Niall Horan, Liam Payne and Louis Tomlinson to form a group.
2011: The book One Direction: Forever Young (Our Official X Factor Story), was launched and topped The Sunday Times' Best Seller list.
2012: One Direction released "Live While We're Young", the lead single from their second album, and it soared to the top ten in almost every country.
2013: Midnight Memories, the band's third studio album, was released and was the best-selling album worldwide on this year.
2014: the group's fourth album, Four, was released and became their fourth consecutive number-one album, topping 18 countries. Both achieved platinum status in the US for the singles "Steal My Girl" and "Night Changes".
2015: Mic Righteous, the UK rapper who appeared on Malik's "No Type", produced by Naughty Boy for Rae Sremmurd's hip hop song.
2016: The album's lead single, "Pillowtalk", was released
2017: "Still Got Time", featuring PartyNextDoor was released and the single "Dusk Till Dawn", featuring Sia, was announced.
2018: Malik released the lead from the album, "Let Me", with the second single, "Entertainer", in May, third single, "Sour Diesel", in July.
2019: Malik and Zhavia Ward performed "A Whole New World" for the soundtrack to the 2019 remake of Aladdin.
2020: Malik launched the single "Better" as the lead single from his third studio album Nobody Is Listening.
2021: Malik publicized a collection of three songs—"Grimez", "Believe Me" and "47 11″—together dubbed Yellow Tape via Dropbox.

Awards & Recognition
won the Billboard Music Award for New Artist of the Year twice
16 awards and 38 nominations
won an American Music Award
Billboard Music Award
iHeartRadio Music Award
MTV Video Music Award

Fun Facts & Trivia
Zayn means 'beautiful' in Arabic
Zayn has this ritual to always brush his teeth before going on the stage to perform.
In addition to boxing, Malik also played football for two years from the ages of 15 to 17.

Artist's Favorites
| | |
| --- | --- |
| Color:  | Purple |
| Food:  | Chicken |
| Actor:  | Shah Rukh Khan |
| Animal:  | Beverly Hills 90210, Saved by the Bell, Friends |
| Book:  | Harry Potter |
| Soccer Team:  | Manchester United |
| TV Show:  | Family Guy |

Australian Unwrapped's Chosen Song from ZAYN:
Dusk Till Dawn (feat. Sia) – Radio Edit
Length: 3:59
Release: 2017
Opening Lyrics:
Not tryna be indie
Not tryna be cool
Just tryna be in this
Tell me, are you too?
Can you feel where the wind is?
Can you feel it through
All of the windows
Inside this room?
'Cause I wanna touch you baby
And I wanna feel you too
I wanna see the sun rise
On your sins just me and you
Light it up, on the run
Let's make love tonight
Make it up, fall in love, try
Baby, I am right here


More Songs to Listen to:
Closing page…
I hope you enjoyed knowing bits of the life of the music artist, ZAYN!
We have lots to offer about him.
Click the link above for ZAYN: Top 5 Songs to listen and relax or get on to the next artist whose life we are featuring next, The Police.
Share which segment you liked the most in the Comments section below so others can check it out!
Return to: Fifth Harmony: Bio, Life, Career, Awards, Facts, Trivia, Favorites
Next Bio: The Police: Bio, Life, Career, Awards, Facts, Trivia, Favorites
Support ZAYN: