Mariah Carey: A Quick-Read Bio Revealed
Here's the bio, life, career, awards, facts, trivia, and favorites of Mariah Carey. We would like to take you through the chapters in the life and career of one of the world's talented musicians. This is Australian Unwrapped's compilation of research about Mariah Carey. Enjoy the journey!
Full Name: Mariah Carey
Born: March 27, 1969
Origin: Huntington, New York, U.S.
Genres: R&B – Soul – Hip hop – Pop
Zodiac: Aries
This post contains some affiliate links. If you click through and make a purchase, I'll earn a commission at no additional cost to you.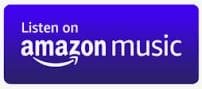 Early Start
A former opera singer and vocal coach of Irish descent, Patricia (née Hickey), and aeronautical engineer Alfred Roy Carey are the parents of Mariah Carey.
Because Patricia married a black man, her family disowned her.
A neighbor poisoned the family dog and burned their car while they lived in Huntington.
Her mother would often imitate Carey's Italian rendition of Verdi's Rigoletto when she was three years old, and she spent most of her time at home alone.
During her years in elementary school, she was good in the arts, such as music and literature.
She started writing poetry and lyrics while attending Harborfields High School in Greenlawn, New York.
Under the tutelage of her mother, Carey began vocal training. Patricia Carey, a classically trained opera singer, did not pressure her daughter to sing classically.
Due to her work as a demo singer, Mariah Carey's classmates nicknamed her Mirage while she was in high school.
When she moved to New York City, she worked part-time jobs and attended beauty school for 500 hours.
In Manhattan, Carey shared an apartment with four other female students.
She sang backup for Brenda K. Starr, a freestyle singer

Career Journey
1990: Carey first appeared in public at the 1990 NBA Finals, singing "America the Beautiful".
1991: Her debut studio album, Mariah Carey spawned the singles "Vision of Love", "Love Takes Time", "Someday", and "I Don't Wanna Cry", which all topped the US Billboard Hot 100.
1994: She recorded a duet with Luther Vandross; a cover of Lionel Richie and Diana Ross's "Endless Love". Merry Christmas was released and became the best-selling Christmas album of all time.
1995: Carey's fifth studio album, Daydream, saw her consolidate creative control over her career, resulting in tensions with Columbia. After Music Box, Daydream became Carey's second Diamond-certified album in the U.S.
1999: Carey completed the album entitled Rainbow, the album found Carey exploring with producers whom she had not worked with before. Unlike her longtime writing partner, Walter Afanasieff, Carey did not collaborate with him on Rainbow;
2001: Carey struggled a physical and emotional breakdown and started posting disturbing messages on her website, and behaved erratically in live promotional outings
2002: Carey released Charmbracelet, her ninth studio album, which she said marked the beginning of a new era.
2005: Carey recorded her tenth studio album, The Emancipation of Mimi, with Kanye West, the Neptunes, and her longtime collaborator, Jermaine Dupri.
2007: Carey began to work on her eleventh studio album, E=MC², in a private villa in Anguilla, where it topped the Billboard 200.
2009: Carey carried on with her seventh concert tour, Angels Advocate Tour, which visited the United States and Canada.
2010: The album, titled Merry Christmas II You, was released.
2012: Carey released "Triumphant (Get 'Em)", featuring rappers Rick Ross and Meek Mill and co-written and co-produced by Carey, Jermaine Dupri, and Bryan-Michael Cox.
2013: The song "Almost Home" as the soundtrack of the Walt Disney Studios film Oz the Great and Powerful was recorded and sang by Carey.
2015: Carey changed recording company from Universal Music Group's Def Jam 2016: Recordings to reunite with L.A. Reid and Sony Music via Epic Records
Her docu-series Mariah's World is set to air on E! in 2016 network documenting her Sweet Sweet Fantasy tour and her wedding planning process
2018: "GTFO" was the title of the 15th album and was launched this year with the album's lead single, "With You".
2020: Carey was inducted to the Songwriters Hall of Fame .
2021: The track "Somewhat Loved" from Jimmy Jam and Terry Lewis' debut studio album Jam & Lewis: Volume One, which was released as the third single from the album, and reached the top-ten on the US Adult R&B Songs chart featured Mariah.
2022: Carey announced she would collaborate with Michaela Angela Davis on the picture book The Christmas Princess, which will be illustrated by Fuuji Takashi.

Awards & Recognition
She won five Grammy Awards
nineteen World Music Awards
ten American Music Awards
fifteen Billboard Music Awards.
She was inducted into the Songwriters Hall of Fame.

Fun Facts & Trivia
They Call The Wind Mariah is the song from the musical Paint Your Wagon where Mariah's name was derived from.
Her nickname was Mirage and she cut class a lot in high school!
Prior making it big in music, Mariah initially worked as hat/coat-checker, air sweeper in hairdressing salons, hostess, and waitress.

Artist's Favorites
| | |
| --- | --- |
| Food:  | A cheeseburger with extra pickles |
| Color:  | Red |
| Animal:  | Dog |
| Hobbies:  | Water Aerobics, Swimming, Singing |
| TV Show:  | Game of Thrones |
| Perfume:  | M by Mariah Carey |

Australian Unwrapped's Chosen Song from Mariah Carey:
We Belong Together
Length: 3:21
Release: 2005
Opening Lyrics:
When you left, I lost a part of me
It's still so hard to believe
Come back, baby, please
'Cause we belong together
Haha, remix, Desert Storm
Uh, yo, show your respect whenever you hear me or see me
(This is the emancipation of Mimi)
Hot like the real fever, the real diva
So successful, yet, still so eager
No matter what they say, it's on forever
(It's our time right now) more than ever
(To the death) we gon' get it on together
And MC, you know we belong together, come on
I lost a part of me
When you left, boy, can't you see?
Boy, come back, baby, please
'Cause we belong together
Who am I gon' lean on when times get rough?
Who's gon' to talk to me 'til the sun comes up?
Who's gon' take your place, there ain't nobody there
Oh, baby, baby, we belong together


More Songs to Listen to:
Closing page…
I hope you enjoyed knowing bits of the life of the music artist, Mariah Carey!
We have lots to offer about him.
Click the link above for Mariah Carey: Top 5 Songs to listen and relax or get on to the next artist whose life we are featuring next, J Balvin.
Share which segment you liked the most in the Comments section below so others can check it out!
Return to: The Police: Bio, Life, Career, Awards, Facts, Trivia, Favorites
Next Bio: J Balvin: Bio, Life, Career, Awards, Facts, Trivia, Favorites
Support Mariah Carey: