Nirvana: A Quick-Read Bio Revealed
Here's the bio, life, career, awards, facts, trivia, and favorites of Nirvana. We would like to take you through the chapters in the life and career of one of the world's talented musicians. This is Australian Unwrapped's compilation of research about Nirvana. Enjoy the journey!
Origin: Aberdeen, Washington, U.S.
Genres: Grunge – Alternative rock – Punk rock – Hard rock
Members: Kurt Cobain – Krist Novoselic – Dave Grohl
This post contains some affiliate links. If you click through and make a purchase, I'll earn a commission at no additional cost to you.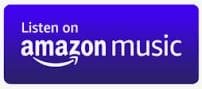 Early Start
When Kurt Cobain was attending Aberdeen High School in Washington state, he met bassist Krist Novoselic, who frequented the Melvins' practice room.
It took a long time for Novoselic to respond to Cobain's request for a band. Eventually, he gave him a demo tape of his project Fecal Matter.
After listening to Fecal Matter's demo for three years, Novoselic suggested starting the band with Cobain.
The Sellouts, their first band, were Creedence Clearwater Revival tributes.

Career Journey
1988: Nirvana launched its first song, a cover of Shocking Blue's "Love Buzz", on the Seattle independent record label Sub Po.
1989: Bleach was released and was recognized a favorite of college radio stations.
1990: Nirvana released their next album produced by Butch Vig at Smart Studios.
1991: "Smells Like Teen Spirit" garnered worldwide acclaim both in radio and music television.
1992: Nirvana released the compilation album Incesticide in December of this year.
1993: "Puss" / "Oh, the Guilt", a split single with The Jesus Lizard, on the independent label Touch & Go was released by the band.
1994: The MTV Unplugged performance as MTV Unplugged in New York was launched by DGC and topped the Billboard charts giving them a Grammy Award for Best Alternative Music Album.
1996: Nirvana's live album From the Muddy Banks of the Wishkah debuted at the top of Billboard's album chart.
2002: Nirvana's best-of compilation was released, featuring the previously unreleased track "You Know You're Right" which reached number three on the Billboard album chart.
2004: The box set, With the Lights Out, was released in November 2004
2009: Nirvana's 1992 Reading Festival performance was released on CD and DVD as Live at Reading, along with a deluxe edition of Bleach to commemorate their 20th anniversary
2014: Cobain, Novoselic, and Grohl were inducted into the Rock and Roll Hall of Fame.
2016: Grohl and Novoselic reunited to perform David Bowie's "The Man Who Sold the World", a song Nirvana covered for their MTV Unplugged performance.
2020: In a benefit concert for Art of Elysium, Novoselic and Grohl performed with Beck, St Vincent, and Grohl's daughter Violet Grohl.
2021: When Nirvana Came to Britain, a BBC documentary, was released to commemorate the 30th anniversary of Nevermind and featured interviews with Grohl and Novoselic.

Awards & Recognition
received an American Music Award
Brit Award
Grammy Award
seven MTV Video Music Awards
two NME Awards
achieved five number-one hits on the Billboard Alternative Songs chart
four number-one albums on the Billboard 200

Fun Facts & Trivia
Kurt Cobain dropped out of school then worked as a janitor at the same high school.
Cobain's girlfriend's deodorant was the inspiration of the song "Smells Like Teen Spirit".
The group settled with the name Nirvana because it signifies beauty and being nice instead of punky mean names.

Artist's Favorites
                        Kurt Cobain
Color: 
Red
Food: 
Pizza, Cookies and Macaroni & Cheese
Album: 
 Stooges' Raw Power
Band: 
The Frogs
Performer:
 Lead Belly

Australian Unwrapped's Chosen Song from Nirvana:
Smells Like Teen Spirit
Length: 5:01
Release: 1991
Opening Lyrics:
Load up on guns, bring your friends
It's fun to lose and to pretend
She's over bored and self assured
Oh no, I know a dirty word
Hello, hello, hello, how low
Hello, hello, hello, how low
Hello, hello, hello, how low
Hello, hello, hello
With the lights out, it's less dangerous
Here we are now, entertain us
I feel stupid and contagious
Here we are now, entertain us
A mulatto, an albino, a mosquito, my libido
Yeah, hey
Yay
I'm worse at what I do best
And for this gift I feel blessed
Our little group has always been
And always will until the end


More Songs to Listen to:
Closing page…
I hope you enjoyed knowing bits of the life of the music artist, Nirvana!
We have lots to offer about him.
Click the link above for Nirvana: Top 5 Songs to listen and relax or get on to the next artist whose life we are featuring next, Adele.
Share which segment you liked the most in the Comments section below so others can check it out!
Return to: OMI: Bio, Life, Career, Awards, Facts, Trivia, Favorites
Next Bio: Adele: Bio, Life, Career, Awards, Facts, Trivia, Favorites
Support Nirvana: