OMI: A Quick-Read Bio Revealed
Here's the bio, life, career, awards, facts, trivia, and favorites of OMI. We would like to take you through the chapters in the life and career of one of the world's talented musicians. This is Australian Unwrapped's compilation of research about OMI. Enjoy the journey!
Full Name: Omar Samuel Pasley
Born: September 3, 1986
Origin: Clarendon, Jamaica
Genres: Reggae – Pop – Reggae fusion
Zodiac: Virgo
This post contains some affiliate links. If you click through and make a purchase, I'll earn a commission at no additional cost to you.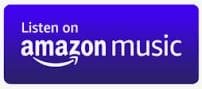 Early Start
Clarendon was the parish where Omar Samuel Pasley was born.
"Standing On All Threes" was his first single and music video.

Career Journey
2008: OMI had composed his future hit song "Cheerleader"
2012: He recorded it and performed and released the song "Cheerleader".
2014: "Cheerleader" was given a second chance by Ultra Music's president Patrick Moxey after he heard it and liked it, offering to remix and relaunch it as a dance track.
2015: "Cheerleader" aced the UK Singles Chart in a four-week row, marking the longest consecutive period any Jamaican artist has held that position on the chart.
2015: He released the single "Hula Hoop" and his debut studio album Me 4 U, which spawned the singles "Cheerleader", "Hula Hoop", "Stir It", and "Drop in the Ocean".

Awards & Recognition
Teen Choice Awards
MOBO Awards
MTV Video Music Awards
NRJ Music Award (2)
Billboard Latin Music Awards
Radio Disney Music Awards (2)
Billboard Music Awards (2)

Fun Facts & Trivia
OMI is short for Omar, the nickname his late dad gave him but OMI means "grandma" in German.
He is the first Jamaican to reach the Top Rank in US Billboard 100.
He's into upgrading his ride; the looks of his car.

Artist's Favorites

Australian Unwrapped's Chosen Song from OMI:
Hula Hoop
Length: 3:25
Release: 2015
Opening Lyrics:
Roller skates, them lines
Have sun, clear blue skies
The waves are crashing by
And when she passed me by
And gave her wink and smile
And I was on cloud nine
Lord
The way you move your hips
And lick your lips
The way you dip
You got me up so high (Hey-ey)
And girl you got that body
With them curves like a Bugatti
I just wanna drive, oh


More Songs to Listen to:
Closing page…
I hope you enjoyed knowing bits of the life of the music artist, OMI!
We have lots to offer about him.
Click the link above for OMI: Top 5 Songs to listen and relax or get on to the next artist whose life we are featuring next, Nirvana.
Share which segment you liked the most in the Comments section below so others can check it out!
Return to: Cole: Bio, Life, Career, Awards, Facts, Trivia, Favorites
Next Bio: Nirvana: Bio, Life, Career, Awards, Facts, Trivia, Favorites
Support OMI: