Justin Bieber: A Quick-Read Bio Revealed
Here's the bio, life, career, awards, facts, trivia, and favorites of Justin Bieber. We would like to take you through the chapters in the life and career of one of the world's talented musicians. This is Australian Unwrapped's compilation of research about Justin Bieber. Enjoy the journey!
Full Name: Justin Drew Bieber
Born: March 1, 1994
Origin: Ontario, Canada
Genres: Pop – R&B – EDM
Zodiac: Pisces
This post contains some affiliate links. If you click through and make a purchase, I'll earn a commission at no additional cost to you.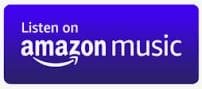 Early Start
The parents of Justin Bieber were never married.
In low-income housing, Bieber was raised by her single mother while working a series of low-paying office jobs.
In 2012, he graduated from St. Michael Catholic Secondary School in Stratford, Ontario, with a 4.0 grade point average.
He grew up playing piano, drums, guitar, and trumpet.
Bieber placed second in a local singing competition in Stratford at the age of 12 by singing Ne-Yo's "So Sick".
With a rented guitar during tourism season, Bieber busked in front of Avon Theatre steps.

Career Journey
2009: Bieber's first single, "One Time", was released and it soared to the 12th rank in the Canadian Hot 100 during its first week of release.
2010: Justin Bieber released "Somebody to Love", which included a remix by his mentor Usher. Justin Bieber: Never Say Never is a 3-D part-biopic, part-concert film starring Bieber was launched.
2011: Justin Bieber started recording his third studio album, Believe. During his appearance on The Ellen DeGeneres Show, Justin announced the single's name: "Boyfriend."
2013: Justin Bieber announced that he would release a new song every Monday until the release of the film Justin Bieber's Believe.
2016: "Sorry" debuted at number one on Billboard's Hot 100, becoming Bieber's second number-one hit.
2017: A remix of "Despacito" by Luis Fonsi and Daddy Yankee featuring Justin Bieber was released, which was the first song by Bieber in which he sings in Spanish
2018: The song "10,000 Hours" was released by Justin Bieber and country music duo Dan + Shay, which peaked at number four on the US Billboard Hot 100.
2020: The single "Stuck with U" was released by American singer Ariana Grande and Bieber to help raise funds for the first responders of the COVID-19 pandemic and their families.

Awards & Recognition
He won two Grammy Awards
one Latin Grammy Award
eight Juno Awards
two Brit Awards
one Bambi Award
6 Billboard Music Awards
18 American Music Awards
21 MTV Europe Music Awards (the most wins for any artist)
23 Teen Choice Awards (the most wins for a male individual)
33 Guinness World Records

Fun Facts & Trivia
Justin's biggest dream is to be an architect if he is not an artist.
He speaks French fluently.
He has a pet monkey and his dad was a MMA fighter.

Artist's Favorites
| | |
| --- | --- |
| Color:  | Purple |
| Number:  | Seven |
|  Ice Cream Flavor:  | Cookies and cream |
| Sports Team:  | Toronto Maple Leaps |
| Animal:  | Giraffe |
| Dessert:  | Donut |

Australian Unwrapped's Chosen Song from Justin Bieber:
10,000 hours
Length: 2:47
Release: 2019
Opening Lyrics:
Do you love the rain? Does it make you dance
When you're drunk with your friends at a party?
What's your favorite song, does it make you smile?
Do you think of me?
When you close your eyes, tell me, what are you dreamin'?
Everything, I wanna know it all
I'd spend ten thousand hours and ten thousand more
Oh, if that's what it takes to learn that sweet heart of yours
And I might never get there, but I'm gonna try
If it's ten thousand hours or the rest of my life
I'm gonna love you (ooh, ooh ooh, ooh, ooh)


More Songs to Listen to:
Closing page…
I hope you enjoyed knowing bits of the life of the music artist, Justin Bieber!
We have lots to offer about him.
Click the link above for Justin Bieber: Top 5 Songs to listen and relax or get on to the next artist whose life we are featuring next, Queen.
Share which segment you liked the most in the Comments section below so others can check it out!
Return to: Lady Gaga: Bio, Life, Career, Awards, Facts, Trivia, Favorites
Next Bio: Queen: Bio, Life, Career, Awards, Facts, Trivia, Favorites
 Support Justin Bieber: