XXXTENTACION: A Quick-Read Bio Revealed
Here's the bio, life, career, awards, facts, trivia, and favorites of XXXTENTACION. We would like to take you through the chapters in the life and career of one of the world's talented musicians. This is Australian Unwrapped's compilation of research about XXXTENTACION. Enjoy the journey!
Full Name: Jahseh Dwayne Ricardo Onfroy
Born: January 23, 1998
Other names: X – XXX – Triple X – Jah – Young Dagger Dick
Origin: Broward County, Florida
Genres: SoundCloud rap – Emo rap – -Hip hop – Lo-fi
Zodiac: Aquarius
This post contains some affiliate links. If you click through and make a purchase, I'll earn a commission at no additional cost to you.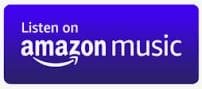 Early Start
Due to his mother's personal problems, Jahseh Dwayne Ricardo Onfroy was mostly raised by his grandmother Collette Jones.
After allegedly stabbing a man attempting to attack his mother at age six, Onfroy was placed in a youth program and eventually moved in with his grandmother.
His aunt persuaded Onfroy to join the school choir and then the church choir for the first time, which sparked his interest in music. After attacking another student, he was expelled from the school choir.
When Onfroy was a child, he was diagnosed with bipolar disorder.

Career Journey
2013: Onfroy began his music career with the release of "News/Flock".
2014: His first official extended play (EP) called The Fall was launched.
2015: Onfroy released his first mixtape with Ski Mask the Slump God, Members Only Vol 1, followed by his second release with several Members Only collectives.
2016: Onfroy released the EP Willy Wonka Was a Child Murderer.
2017: "Look at Me" gained popularity, soared at the US Billboard Hot 100 Top 34 and on the Canadian Hot 100 Top 40.
2018: Onfroy released his first single of the year entitled "Shining Like the Northstar".
2019: A compilation album entitled Members Only, Vol. 2 was released by the Members Only collective and Onfroy's estate.

Awards & Recognition
 He won

an American Music Award
a BET Hip Hop Award

He received 11 Billboard Music Award nominations.

Fun Facts & Trivia
XXXTentacion loves volunteering at animal shelters.
Japan is his sought-after place since he was a kid.
He believed in reincarnation.

Artist's Favorites
| | |
| --- | --- |
| Movies:  | Dog Pound, Treasure Planet, Tokyo Drift, Fast and Furious |
| Book: | "The Master Key System" by Charles F. Haanel |
| Rappers: | Joey Badass and Immortal Tecnhique |
| Anime:  | Hunter x Hunter, Blue Exorcist, Death Note, SAO, Naruto, Parasyte |
| Food:  | Curry and chicken |

Australian Unwrapped's Chosen Song from XXXTENTACION:
Jocelyn Flores
Length: 1:59
Release: 2017
Opening Lyrics:
I know you so well, so well
I mean, I can do anything that he can
I've been pretty
I know you're somewhere, somewhere
I've been trapped in my mind girl, just holding on
I don't wanna pretend there's something, we're nothing
I've been stuck thinking 'bout her, I can't hold back
I'm in pain, wanna put ten shots in my brain
I've been tripping 'bout some things, can't change
Suicidal, same time I'm tame
Picture this, in bed, get a phone call
Girl that you fucked with killed herself


More Songs to Listen to:
Closing page…
I hope you enjoyed knowing bits of the life of the music artist, XXXTENTACION!
We have lots to offer about him.
Click the link above for XXXTENTACION: Top 5 Songs to listen and relax or get on to the next artist whose life we are featuring next, James Arthur.
Share which segment you liked the most in the Comments section below so others can check it out!
Return to: Daft Punk: Bio, Life, Career, Awards, Facts, Trivia, Favorites
Next Bio: James Arthur: Bio, Life, Career, Awards, Facts, Trivia, Favorites
Support XXXTENTACION: