Lukas Graham: A Quick-Read Bio Revealed
Here's the bio, life, career, awards, facts, trivia, and favorites of Lukas Graham. We would like to take you through the chapters in the life and career of one of the world's talented musicians. This is Australian Unwrapped's compilation of research about Lukas Graham. Enjoy the journey!
Members: Lukas Forchhammer, Magnus Larsson, and Mark Falgren
Genre: Pop
Origin: Copenhagen, Denmark
This post contains some affiliate links. If you click through and make a purchase, I'll earn a commission at no additional cost to you.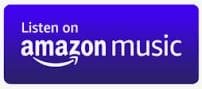 Early Start
The group initially uploaded homemade videos of the songs "Drunk in the Morning" and "Criminal Mind" when they were starting the band in Denmark in 2011.
The band signed with the Danish record label Copenhagen Records which is owned by Universal Music Denmark in late 2011.
Their first release was only available in Europe and selected other nations.
"Drunk in the Morning", "Better Than Yourself (Criminal Mind Pt 2)" and "Ordinary Things" became certified five-times platinum in Denmark.

Career Journey
2011: Their first music launch featured four high-grossing songs such as "Drunk in the Morning", "Better Than Yourself (Criminal Mind Pt 2)" and "Ordinary Things".
2013: The band signed a recording contract with Warner Bros. Records.
2014: Hedegaard's Danish number-one single "Happy Home" housed vocals from Lukas Graham.
2015: The band released "Blue Album" under Copenhagen Records and Then We Take The World in Denmark only.
2016: "7 Years" was released and earned worldwide acclaim from Spotify listeners.
2017: "Off to See the World" was featured on the soundtrack of My Little Pony: The Movie which was performed by the band.
2018:The band announced The Purple Album, their third album 3 through Warner Bros. Records, with "Love Someone" as its lead single.

Awards & Recognition
Danish Music Awards (4 nominations)
MTV Europe Music (1 award and 1 nomination)
MTV Video Music Awards nomination
MTV Europe Music Awards ( nominations)
BBC Music Awards nomination
LOS40 Music Awards nomination
Teen Choice Awards nomination
Grammy Awards (3 nominations)
iHeartRadio Music Awards (2 nominations)
Kids' Choice Awards nomination
Billboard Music Awards nomination
won ASCAP Pop Awards
won BMI Pop Awards

Fun Facts & Trivia
Lukas Forchhammer's father died in 2012 which is the inspiration in writing the song 7 Years.
His (Lukas) nickname is "The Duke".
When he was 12 years old, he dreamt of becoming a lawyer and a pop star. He even pursue law and later left it to focus on music.

Artist's Favorites
                          Lukas Forchhammer
Album: 
2001 (Dr. Dre album)

Australian Unwrapped's Chosen Song from Lukas Graham:
7 Years
Length: 3:57
Release: 2015
Opening Lyrics:
Once I was seven years old, my mama told me
Go make yourself some friends or you'll be lonely
Once I was seven years old
It was a big big world, but we thought we were bigger
Pushing each other to the limits, we were learning quicker
By 11 smoking herb and drinking burning liquor
Never rich so we were out to make that steady figure
Once I was 11 years old, my daddy told me
Go get yourself a wife or you'll be lonely
Once I was 11 years old
I always had that dream like my daddy before me
So I started writing songs, I started writing stories
Something about the glory, just always seemed to bore me
'Cause only those I really love will ever really know me


More Songs to Listen to:
Closing page…
I hope you enjoyed knowing bits of the life of the music artist, Lukas Graham!
We have lots to offer about him.
Click the link above for Lukas Graham: Top 5 Songs to listen and relax or get on to the next artist whose life we are featuring next, DaBaby.
Share which segment you liked the most in the Comments section below so others can check it out!
Return to: Bruno Mars: Bio, Life, Career, Awards, Facts, Trivia, Favorites
Next Bio: DaBaby: Bio, Life, Career, Awards, Facts, Trivia, Favorites
 Support Lukas Graham: