Bruno Mars: A Quick-Read Bio Revealed
Here's the bio, life, career, awards, facts, trivia, and favorites of Bruno Mars. We would like to take you through the chapters in the life and career of one of the world's talented musicians. This is Australian Unwrapped's compilation of research about Bruno Mars. Enjoy the journey!
Full Name: Peter Gene Hernandez
Born: October 8, 1985
Origin: Honolulu, Hawaii, U.S.
Genres: Pop – R&B – Funk – Soul – Reggae – Rock
Zodiac: Libra
This post contains some affiliate links. If you click through and make a purchase, I'll earn a commission at no additional cost to you.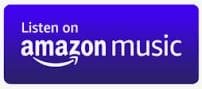 Early Start
Because of his resemblance to professional wrestler Bruno Sammartino, Peter's father nicknamed him "Bruno" at the age of two.
Born into a musical family, Mars was exposed to a diverse mix of music genres, including rock and roll, reggae, hip hop, and rhythm and blues.
Performing with his family's band, The Love Notes, Mars began performing five days a week at the age of four, becoming well known in Hawaii for his impersonation of Elvis Presley.
His parents thought they might be making a mistake when he urinated on himself during a performance of Presley's "Can't Help Falling in Love" (1961).

Career Journey
2010: Produced by the Smeezington, Mars released "Just the Way You Are" as the lead single from his debut studio album, Doo-Wops & Hooligans (2010).
2012: "Locked out of Heaven" was released and preceded the release of Unorthodox Jukebox.
2014: Mars started recording for his third studio album, 24K Magic.
2016: "24K Magic" was released as the lead single of 24K Magic where it reached Top 4 in the U.S., Top 10 in France and New Zealand. The album itself made it to the second highest spot in Canada, France, New Zealand, and the U.S
2018, Mars released "Wake Up in the Sky" with American rappers Gucci Mane and Kodak Black for Evil Genius (2018), his thirteenth studio album.
2020: Mars and Disney announced a partnership that will result in a "music-themed theatrical narrative", in which Mars will star and produce the movie.

Awards & Recognition
He received 15 Grammy Awards (including three Record of the Year wins)
four Brit Awards
eleven American Music Awards
thirteen Soul Train Awards
three Guinness World Records

Fun Facts & Trivia
His stage moniker, "Bruno Mars", was coined from the wrestler Bruno Samartino, because he was a chubby kid and girls used to say he was "out of this world," therefore the Mars.
Little Elvis was his nickname when he was a kid.
His mom was a hula dancer and his dad was a percussionist and they met and fell in love in a show.

Artist's Favorites
| | |
| --- | --- |
| TV Show:  | Family Guy |
| Color:  | Radical Red |
| Go-to Food:  | Chicken Adobo |
| Bands:  | Beatles, The Isley Brothers, Artistic Monkeys, Led Zeppelin, The Jackson 5 |

Australian Unwrapped's Chosen Song from Bruno Mars:
Just The Way You Are
Length: 3:40
Release: 2010
Opening Lyrics:
Oh, her eyes, her eyes
Make the stars look like they're not shinin'
Her hair, her hair
Falls perfectly without her tryin'
She's so beautiful and I tell her everyday
Yeah, I know, I know
When I compliment her, she won't believe me
And it's so, it's so
Sad to think that she don't see what I see
But every time she asks me, "Do I look okay?"
I say
When I see your face
There's not a thing that I would change
'Cause you're amazing
Just the way you are


More Songs to Listen to:
Closing page…
I hope you enjoyed knowing bits of the life of the music artist, Bruno Mars!
We have lots to offer about him.
Click the link above for Bruno Mars: Top 5 Songs to listen and relax or get on to the next artist whose life we are featuring next, Lukas Graham.
Share which segment you liked the most in the Comments section below so others can check it out!
Return to: Cardi B: Bio, Life, Career, Awards, Facts, Trivia, Favorites
Next Bio: Lukas Graham: Bio, Life, Career, Awards, Facts, Trivia, Favorites
Support Bruno Mars: