The Killers: A Quick-Read Bio Revealed
Here's the bio, life, career, awards, facts, trivia, and favorites of The Killers. We would like to take you through the chapters in the life and career of one of the world's talented musicians. This is Australian Unwrapped's compilation of research about The Killers. Enjoy the journey!
Origin: Las Vegas, Nevada, U.S.
Members: Brandon Flowers, Dave Keuning, Mark Stoermer and Ronnie Vannucci Jr.
Genres: Alternative rock – Indie rock – Post-punk revival – New wave – Heartland rock – Pop rock
This post contains some affiliate links. If you click through and make a purchase, I'll earn a commission at no additional cost to you.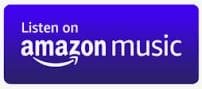 Early Start
Blush Response was the name of Brandon Flowers' first band, a Utah synth-pop trio, who took him out of their band in 2001.
During The Tour of Brotherly Love, Flowers attended a concert by Oasis at the Hard Rock Hotel and decided he wanted to join a rock band.
A year earlier, Dave Keuning, 25, had moved to Las Vegas from Iowa and posted an ad in a Las Vegas newspaper which Flowers found.
It was a fictional band featured in New Order's music video for "Crystal" that gave them the name Killers.
Flowers and Keuning recorded two tracks with drummer Matt Norcross: "Mr. Brightside" and "Desperate".

Career Journey
2003: "Mr. Brightside" was their hit single which debuted on DJ Zane Lowe's BBC Radio 1 show in the UK.
2004: The Killers released their debut album Hot Fussunder Lizard King Records in the United Kingdom.
2005: World's Best Selling New Group at the 2005 World Music Awards, MTV Video Music Award for Best New Artist and nominations for three Grammy Awards with Hot Fuss being nominated for Best Rock Album were some of the recognitions they've received this year.
2006: Manager Braden Merrick was fired and later filed a $16 million-lawsuit for each member for breach of contract, including Robert Reynolds, the band's new manager and lawyer. The case was settled in 2009.

Awards & Recognition
They were nominated for seven Grammy Awards
seven BRIT Awards
twenty-four NME Awards
won four NME Awards for "Best International Band," in 2005, 2008, 2009, and 2013.
won a BRIT Award for "Best International Band" in 2007 as well as a MTV Europe Music Award for "Best Rock Group" in 2006

Fun Facts & Trivia
The band's name was coined from the logo on the bass drum played in the music video of the song "Crystal" by New Order.
Brandon Flowers worked as a waiter.
Brandon has a fear of flying and the number 621 because in game during his childhood days, he was told that he will die on June 21.

Artist's Favorites
                   Brandon Flowers
Book: 
East by Eden by John Steinback
Cuisine: 
Mexican
Movies: 
Moulin Rouge (2001), Forrest Gump (1994), Napoleon Dynamite (2004)
Classical Musician: 
Bach
Band: 
The Strokes
Actor:
James Spader

Australian Unwrapped's Chosen Song from The Killers:
Mr. Brightside
Length: 3:42
Release: 2009
Opening Lyrics:
Coming out of my cage and I've been doing just fine
Gotta, gotta be down, because I want it all
It started out with a kiss, how did it end up like this?
It was only a kiss, it was only a kiss
Now I'm falling asleep and she's calling a cab
While he's having a smoke and she's taking a drag
Now they're going to bed and my stomach is sick
And it's all in my head, but she's touching his
Chest now, he takes off her
Dress now, let me go
And I just can't look, it's killing me
They're taking control
Jealousy, turning saints into the sea
Swimming through sick lullabies, choking on your alibis
But it's just the price I pay, destiny is calling me
Open up my eager eyes, 'cause I'm Mr. Brightside


More Songs to Listen to:
Closing page…
I hope you enjoyed knowing bits of the life of the music artist, The Killers!
We have lots to offer about him.
Click the link above for The Killers: Top 5 Songs to listen and relax or get on to the next artist whose life we are featuring next, Daddy Yankee.
Share which segment you liked the most in the Comments section below so others can check it out!
Return to: DaBaby: Bio, Life, Career, Awards, Facts, Trivia, Favorites
Next Bio: Daddy Yankee: Bio, Life, Career, Awards, Facts, Trivia, Favorites
Support The Killers: