DaBaby: A Quick-Read Bio Revealed
Here's the bio, life, career, awards, facts, trivia, and favorites of DaBaby. We would like to take you through the chapters in the life and career of one of the world's talented musicians. This is Australian Unwrapped's compilation of research about DaBaby. Enjoy the journey!
Full Name: Jonathan Lyndale Kirk
Also Known As: Baby Jesus
Born: December 22, 1991
Origin: Charlotte, North Carolina, U.S.
Genres: Hip hop – Trap
Zodiac: Capricorn
This post contains some affiliate links. If you click through and make a purchase, I'll earn a commission at no additional cost to you.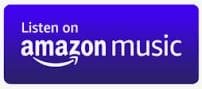 Early Start
Jonathan Lyndale Kirk was born in Cleveland, Ohio and moved to Charlotte, North Carolina in 1999, where he spent most of his early years.
While attending the University of North Carolina at Greensboro, he did not complete his studies, stating that he went to college only for the sake of his parents.
Together with his two older brothers, he listened to Eminem, 50 Cent, and Lil Wayne as a child.

Career Journey
2014- 2018: He began his musical career with Nonfiction, his debut mixtape.
God's Work mixtape series, Baby Talk mixtape series, Billion Dollar Baby, and Back on My Baby Jesus Sh*t followed after.
At the time he was launching his label, Arnold Taylor, the president of South Coast Music Group, saw Kirk perform in North Carolina clubs and signed him to the label.
After signing with Jay-Z's Roc Nation, Kirk released the mixtape Blank Blank in late 2018.
Kirk landed a seven-figure recording contract with Interscope with Taylor's guidance.
2019: He launched his own imprint, Billion Dollar Baby Entertainment.
2019: Kirk was the self-title of the second album which was a tribute to his last name.
2020: He released his third studio album, Blame It on Baby with a prior announcement in Twitter. He launched "No Dribble", a single with his signee Stunna 4 Vegas, which was included on the deluxe edition of Blame It on Baby.
2021: The single "Masterpiece" alongside a Gemini Visions-directed music video was released.

Awards & Recognition
He won ASCAP Rhythm & Soul Music Award (2 awards)
BET Awards (10 nominations and 2 awards)
BET Hip Hop Awards (3 nominations and 1 award)
Billboard Music Awards (6 nominations and 3 awards)
Grammy Awards (6 nominations)
iHeartRadio Music Awards (3 nominations)
TV Video Music Awards nomination

Fun Facts & Trivia
Billion Dollar Baby is the name of his clothing line.
Baby Jesus was his first stage moniker which he later changed as it posed distraction to music fans.

Artist's Favorites
| | |
| --- | --- |
| Actor:  | Vin Diesel |
| Actress:  | Jennifer Lopez |
| Holiday Destination:  | Miami |
| Dishes:  | Mexican Cuisine |
| Color:  | Black |

Australian Unwrapped's Chosen Song from DaBaby:
ROCKSTAR (feat. Roddy Ricch)
Length: 3:01
Release: 2020
Opening Lyrics:
Woo, woo
I pull up like
How you pull up, Baby? How you pull up? (Oh)
How you pull up? I pull up (Seth in the kitchen)
Let's go
Brand new Lamborghini, fuck a cop car
With the pistol on my hip like I'm a cop (yeah, yeah, yeah)
Have you ever met a real nigga rockstar?
This ain't no guitar, bitch, this a Glock (woo)
My Glock told me to promise you gon' squeeze me (woo)
You better let me go the day you need me (woo)
Soon as you up me on that nigga, get to bustin' (woo)
And if I ain't enough, go get the chop
It's safe to say I earned it, ain't a nigga gave me nothin' (yeah, yeah)
I'm ready to hop out on a nigga, get to bustin'
Know you heard me say, "You play, you lay, " don't make me push the button
Full of pain, dropped enough tears to fill up a fuckin' bucket


More Songs to Listen to:
Closing page…
I hope you enjoyed knowing bits of the life of the music artist, DaBaby!
We have lots to offer about him.
Click the link above for DaBaby: Top 5 Songs to listen and relax or get on to the next artist whose life we are featuring next, The Killers.
Share which segment you liked the most in the Comments section below so others can check it out!
Return to: Lukas Graham: Bio, Life, Career, Awards, Facts, Trivia, Favorites
Next Bio: The Killers: Bio, Life, Career, Awards, Facts, Trivia, Favorites
Support DaBaby: