10 Best Australian Cricket Bowlers In History
Top Ten Best Australian Cricket Bowlers In History
Through the decades of cricket history, we have witnessed some of the Cricket World Cup's most magical bowling spells that blew our minds. Australia has incredible bowlers that have blown away a batting line-up in Test and One Day Internationals.
This post contains some affiliate links. If you click through and make a purchase, I'll earn a commission, at no additional cost to you.
Top 10 Cricket Bowlers in Australian History
1. Shane Warne
Shane Warne is known not only as Australia's best leg spinner but the top bowler in the world. Any country that makes a top 10 list of best bowlers in the world, will have our Australian at the top! His sharp mind, immaculate control over variation and lengths always kept him ahead of batsmen. He finished his excellent career with 293 ODI wickets and 700 Test wickets. Throughout his career, he excelled but one of the periods in cricket history that remains throughout the world is the ODI against South Africa in the 1999 World Cup, where he delivered one of the best performances of this career or that anyone has ever witnessed.

Read More: 10 Best Sports Commentators in Australia
2. Glenn McGrath
The height of the Aussie bowler gave him an awkward stance that initially didn't impress those batsmen that haven't seen him in action. However, he tormented batsmen all over the world with his steady habit of patience and accuracy and smoothly injected speed. He was successful on any surface and all conditions irrespective of the pitch. Some of the world's best batsmen, Sachin Tendulkar and Brian Lara which played against Glenn McGrath have the highest respect for his abilities. He finished his career with 380 wickets playing in 247 one day Internationals and 563 Test Cricket wickets during 243 innings. He has an impressive 3.87 economy rate in ODIs.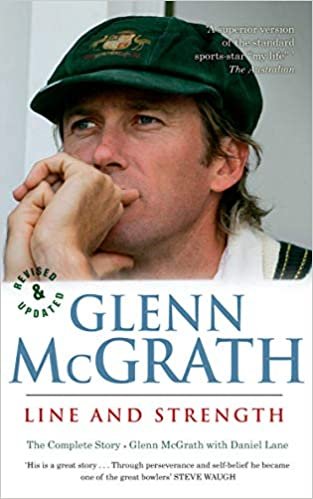 3. Dennis Lillee
Dennis Lillee was the best bowler and wicket-taker of his time. He played as Australia' opening bowler for longer than a decade and Australia' match-winner of the time. In 70 Tests he claimed 355 wickets. In the 1972 Ashes series, he took 31 wickets while he demolished the West Indies team in 1981 when he claimed seven wickets in one inning.

Read More: 10 Best Australian Cricket Fieldsmen in History
4. Charlie Turner
Charlie Turner went down as one of Aussie history's best bowlers of his time. He played for Australia in 1887 and until today he showed one of the best statistics in Test cricket. His debut against England opened the eyes of the world when he took six wickets to give England the lowest total against Australia to date. The team was all out for 45 runs all thanks to Charlie Turner. His nickname was Terror and he had zero competition. In 17 Tests he took 101 wickets with a 16.53 average.

5. Jeff Thomson
Jeff stands out as one of the fastest and terrorized batsmen from all countries with his aggression and accuracy of bowling. When he paired with Dennis Lillee, they were the most feared bowling team in Test cricket. During both the 1974 and 1975 as well as the 1976 seasons he wrecked West Indies and England with his wicket-taking. In his career he took 200 wickets during 51 Tests with a 28.00 average. Every nine overs he claimed a wicket!

Read More: 10 Best Australian Cricket Wicketkeepers in History
6. Brett Lee
Brett Lee was one of the fastest bowlers and that made him lethal to his opponents. He was the leading wicket-taker in Australia with 22 wickets during the 2003 Cricket World Cup. During the 2007/2008 Border – Gavaskar Trophy against India he was also the man-of-the-series. Brett Lee is the second Australian bowler that reached 300 wickets in One Day International Cricket, while he is one of five Aussie wicket-takers that have over 300 Test wickets as well. He took 310 wickets in 76 Tests and 380 wickets in 227 ODIs.

7. Mitchell Johnson
When Mitchell Johnson started his Aussie cricket career he wasn't regarded as one of the top bowlers as he was rather inconsistent and suffered regular injuries. However, he proofed everybody wrong against the 2013/14 Tests against South Africa and England. In eight Tests he picked a wicket every 32 balls with an average of 15.23 and claimed 59 wickets in eight tests at that time. His career ended with 239 wickets in 150 One Day Internationals and 313 wickets over 140 Tests.

Read More: Top 10 Teams to Watch in 2020 ICC T20 World Cup
8. Craig McDermott
During the 1991 Perth Match, it was clear at the time that England will be kicking dust into the eyes of the Aussies with their magnificent score of 191 for 2. That was until Craig McDermott started his bowling and demolished England by taking eight wickets one after the other to leave England with an all-out at 244 runs. He is one of Australia's most under-rated bowlers and in history he goes down as the Aussie that single-handedly demolished the Brits. He took 203 ODI wickets and 291 Test wickets in his career.

9. Jason Gillespie
One of cricket history's most powerful bowling partnerships and certainly Australia's best is that of Glen McGrath and Jason Gillespie. Jason Gillespie suffered from frequent injuries but nonetheless took more than 400 wickets in only 97 ODIs and 71 Tests.

Read More: 10 Best Australian Cricket Bowlers In History
10. Nathan Lyon
Nathan Lyon is one of Australia best-ever bowlers and certainly the most impressive spinner in history. His name is inked in history with a 31.83 average and in only 69 Tests he took a total of 269 wickets.

Read More: What You Should Know about Australia's Culture
Final Thoughts
Australia is unarguably the best side in the world but that is simply because of the top teams and partnerships that come from Aussie soil. While we would like to continue and include more names, we certainly hope that we haven't skipped one of the greats that also belong to our Top 10 Best Australian Cricket Bowlers in History List.
References
Main Image Source : Pixabay
Also See : Top 10 Reasons Australia Needs To Become A Republic In 2020
Top 10 Side Hustles To Consider in Australia in 2020 to make Extra Money