Ten of the Best Australian Hospitals
Something that has been long-established is the fact that Australia has one of the world's best healthcare systems. This is due to the taxing system and Medicare that gives Australian citizens free or affordable access to the hospital, medical or optometric care.
The hospitals in Australia feature state of the art care in all ways with some of the world's finest hospitals located down under.
1. Royal Melbourne Hospital
The Royal Melbourne Hospital is one of Australia's top public hospitals and also one of the oldest. Residents of Australia have been coming here for over 165 years. It is one of Australia's best teaching hospitals and enjoys an excellent reputation in clinical research. With top emergency room facilities, the annual admissions reach 85, 000 and more.
Read More: How good is the Australian Healthcare System's Global Ranking?
2. Sir Charles Gairdner Hospital
In Nedlands, Western Australia is the best teaching hospital which is also the only comprehensive cancer treatment centre in Western Australia. The Sir Charles Gairdner Hospital treats an estimated 420, 000 patients annually and is also the state's principal liver transplant and neurosurgery hospital in the state.
Read More: 10 Reasons, Why Australia is Better than Any Other Country
3. Auburn Hospital

In Auburn, New South Wales is Auburn public hospital with its 155 rooms and maternity, surgical and medical facilities. It also has top coronary care and intensive care facilities, but what it is most renowned for is being one of the most outstanding emergency room services in Australia. More than 90% of the emergency room patients that are treated at Auburn Hospital have been sent home within four hours after successful treatment.
Read More: Top 10 in Demand Healthcare Jobs Australia
4. Royal Children's Hospital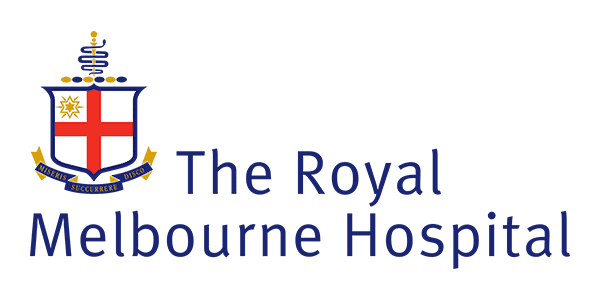 In Parkville, Victoria the Royal Children's Hospital ranks 53rd among the top hospitals in the world. Kids around the world are admitted to this Aussie paediatric hospital that offers more than only the full range of child medical services, but also a designated trauma centre and nationally funded heart and liver transplant centre.
Read More: Top 10 Pubs to Visit in Australia Before You Die
5. Royal Adelaide Hospital
The Royal Adelaide was founded in 1840 and the largest public hospital in Adelaide. It is home to the Hanson Institute and Adelaide Dental Hospital while also affiliated with the University of Adelaide.
Read More: Top 10 Australian Universities
6. Peter MacCallum Cancer Centre

In East Melbourne is the outstanding Peter MacCallum Cancer Centre. When looking at statistics you will see that Australia has the world's highest cancer survival rates. This establishment has been established more than 65 years ago and is Australia's only cancer research, education and treatment facility.
Read More: 10 Iconic Attractions in Australia
7. St. John of God Murdock Hospital

St. John of God Murdock is a large 363-bed hospital that won the best private ER care award for three consecutive years. This Perth based hospital has a 24-hour emergency facility, hydrotherapy pool, medical library, maternity ward, an angiography suite and an endoscopy suite.
8. Royal Prince Alfred Hospital
Camperdown, New South Wales is a public teaching hospital that opened its doors for the first time in 1882. The first of its kind in Australia, the Institute of Academic Surgery is also housed here and is a world-renowned leader in transplant medicine.
Read More: Top 20 Australian Ecommerce Websites
9. Delmont Private Hospital
Glen Iris, Victoria is Australia's leading private mental health provider. The regimens implemented at Delmont are all holistic with fitness and exercise programs, educational sessions, art therapy and general psychiatry. It also offers services and facilities for substance abuse sufferers with day programs and inpatient programs.
10. Royal Brisbane and Women's Hospital
Herston, Queensland is one of Australia's biggest teaching hospitals with three massive research institutes. It includes the QIMR Berghofer Medical Research Institute, Brisbane Diamantina Health Partners and the University of Queensland Centre for Clinical Research. It is one of Queensland's biggest hospitals with 929 beds and a major facility for teaching and clinical research.
Read More: 10 Most Beautiful Australian Islands
Conclusion
Because Australia is immensely popular to international students with outstanding medical schools attracting both local and international students, Australia has the best healthcare professionals and institutions.
Read More: Top 10 Sunken Ships to Explore Diving in Australia
Fun Fact
Which Australian state has the most hospitals?
With a total of 210 private hospitals in 2017, New South Wales was the Australian state with the highest number of both public and private hospitals overall.
Also See: The Top Spots To Propose In Australia
Jennifer Lopez, Nicholas Cage & 10 Celebrities Whose Marriages Lasted Less Than 1 Year