10 Amazing Australian Red Wines
When you think about Australia, what comes to mind first and foremost? Could it be the magnificent beaches, the great red outback, crocodiles, kangaroos and koalas or the zillions of hand-made attractions like the Sydney Harbor Bridge? Wines would probably be far from your mind and you might not even realize that Australia has more than 65 designated wine regions and more than 100 grape varieties. The sun-baked continent offers an excellent variety of robust red wines with the most planted grape, Shiraz at the forefront.
Best Red Wines to Buy in Australia in 2023
While it will be impossible to list all the red wines, we share the top red wines in Australia not to miss out on in 2023.
1. Glaetzer Wines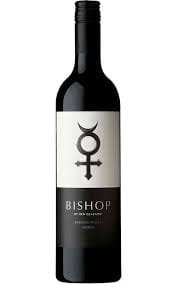 Glaetzer is an established winery in the Barossa Valley. While it has been in the Valley since 1988, Colin Glaetzer decided after thirty years to create his extraordinary wine in smaller quantities. The grapes come from Ebenezer, which is in the Northern Barossa Valley.
Ben Glaetzer followed in his father's footsteps and use his winemaking skills combined with Ebenezer's grapes to manufacture a wine with a depth of flavour that is at the same time perfectly balanced, multilayered and incredibly elegant. The Glaetzer wines include an unfiltered Shiraz called AMON-Ra, Anaperenna, Bishop and Wallace.
This outstanding wine is exported to countries like Asia, Middle East, Europe, South and North America, New Zealand and Aussies can buy Glaetzer wines online from the Glaetzer website or select distributors throughout Australia.
Read More: Australian Road Trips for 2023
2. Penley Estate

The Penley Estate wines are another extraordinary collection of wines from a top winemaker. The Helios Cabernet Sauvignon spent 16 months on oak, and you can only imagine its taste by 2023. The Eos is a red blend that also spent 16 months in French oak.
The Eos tasting notes is that of blackberry and mulberry loaded with exotic spices like pepper, cinnamon, vanilla, cardamom and star anise. These two wines and many of the Penley Estate wines are from winemaker Kate Goodman. Another top Cabernet Shiraz from this estate that was manufactured in 2014 is the Scottsburn.
The Penley Estate wines come from the Coonawarra area. Internationally this extraordinary winemaker exports to countries like Canada, USA, Thailand, Singapore, Russia, Vietnam, China, Switzerland, Germany, Poland and more. Buy is in Australia
Read More: Things You Should Never Do or Say in Australia
3. Henschke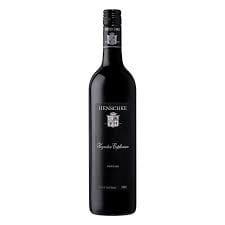 The Henschke wines come from three excellent regions, a 70 km vineyard in Adelaide Hills, the Barossa Valley and Eden Valley which is the home of Henschke vineyards that was established in 1866 by Charles Crane.
Henschke offers VIP wine tours and tasting, have their own restaurant and one of Australia's top winemakers. If you are looking for 2023 gifting ideas, look at the 2005/2006 Hill of Grace Collectors Edition or the later 2014 Hill of Grace which you can expect at a whopping $845.
This extraordinary wine is of the top 2023 wines to taste with a lush, rich palate with deep red hues and crimson colour. The winemaker uses black and blueberry aromas and compliments it with exotic five spices and plum.
When you get your hands on a bottle on 2014 Hill of Grace, savour it as only one bottle per person are allowed.
4. Clarendon Hills
25 miles south of Adelaide is the Clarendon Hills vineyard. Here the winemakers excel with 2015 Brookman Cabernet Sauvignon with a nose blend of graphite, tobacco, liquorice and pencil shavings.
The palate is one of velvety textures that roll one. By 2023 this wine would have evolved to a wine that simply must be tasted. Consider its affordability of $50 per bottle and try this iconic wine that competes with some of the world's top wines.
Read More: Top 10 Australian Churches to Visit
5. Brothers in Arms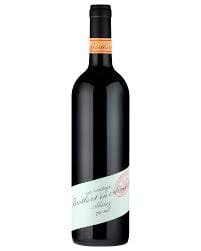 Brothers in Arms comes from the Langhorne Creek with the nutrient-rich soil that takes advantage of the Angas and Bremer River floods. Langhorne Creek is one of the most significant and oldest wine regions in Australia.
The Brothers in Arms label has a range of outstanding wines that includes a compelling 2005 Brothers in Arms Cabernet Sauvignon. Consider that it is a 2005 product that improves over the decade to make it a wine that you simply have to taste in 2023.
It is an excellently structured wine with a palate of blackcurrant and blueberry, balanced French oak integrated with tight and juicy tannins.
6. Clonakilla
Clonakilla is produced by top winemaker John Kirk and his family that only planted their first vines in 1971. Today this family wine farm is one of Australia's top wine producers. Located 40 km north of Canberra, this became the first wine farm in the NSW region of Canberra.
One of the noteworthy wines is the 2009 Clonakilla Shiraz that The Wall Street Journal calls one of the greatest Shiraz's, while many Aussies call it the best red wine in Australia. You should also taste the 2017 Ballinderry which is a perfect blend of Cabernet Sauvignon, Merlot and Cabernet Franc.
Read More: Top 10 Investments in the Year 2023
7. Castagna
High in the Australian Alps' foothills and five kilometres from Beechworth is the magnificent Castagna Vineyard where the fruit is hand-picked, and vines hand pruned. This export wine is one of Australia's pride that also won the 2016 Best Cellar Door Awards.
An interesting range of excellent wines like the top 2014 Castagna Genesis Syrah with its notes of black and red fruits at its core and notes of aniseed, liquorice, peat and briar. This wine is at the same time a complex, yet gentle red wine.
For an older, yet wonderful introduction to Castagna try the 2007 Castagna Sauvage, which is a blend of Sangiovese, Viognier and Shiraz. It has a palate of smoky bacon, blackberries, violets, dried herbs and for a ripe, plumy flavour and taste sensation.
8. Woodlands
Within two kilometres of each other is the two Woodlands vineyards in the Wilyabrup Valley, Western Australia. The Watson family is the proud winemakers of excellent wines that are great to accompany your daily meal, the 2018 Wilyabrup Valley Chardonnay and the 2017 Wilyabrup Valley Cabernet Sauvignon Merlot.
For an Australian wine connoisseur that wants to fork out $990 for a case of prime wine, try the 2016 Cabernet Sauvignon Clementine Eloise. If you want to own this wine in 2023, keep in mind that it is available on pre-order with delivery in October 2012.
Read More: The Top 10 Best Bucket List Ideas In 2023
9. Greenock Creek
The exceptional wines from the winemakers Greenock Creek come from Marananga in South Australia. An excellent array of wines are exported to countries like Belgium, China, Canada, US, Russia, Korea, Netherland and many more. Aussies are not left behind with the Greenock Creek Wines available for online order or at their vineyard.
One of the top wines from this winemaker includes the Greenock Creek Seven Acre Shiraz. Other must-taste wine for the connoisseur is the Alice Shiraz with rich notes of juniper, raspberry, currents and fruits with a milk oak finish.
Read More: Luxury Hotels around Australia
10. Mount Mary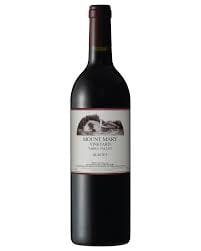 In the heart of the Yarra Valley is the vineyards of the Middleton Family. When you have a wine cellar and want to add a prime bottle of limited-edition wine to it, you should look at buying a JWDM Cabernet. Only 649 bottles were made and come from the 2015 vintage, which was one of this wine maker's outstanding vintages.
Read More: Stunning Australian Waterfalls
Conclusion
We hope this list has inspired you to look out for one of these best red wines to buy in Australia in 2023. These winemakers and wines are a mere drop in the bucket of excellent wines that are locally produced and exported. Our advantage is that we can call it our own wines that are award-winning and proudly Australian.
References
Also See : The Wackiest Products You Can Buy Online During the Lockdown