Logic: A Quick-Read Bio Revealed
Here's the bio, life, career, awards, facts, trivia, and favorites of Logic. We would like to take you through the chapters in the life and career of one of the world's talented musicians. This is Australian Unwrapped's compilation of research about Logic. Enjoy the journey!
Full Name: Sir Robert Bryson Hall II
Born: January 22, 1990
Other names: Psychological – Young Sinatra – Bobby Tarantino
Origin: Gaithersburg, Maryland, U.S.
Genres: Hip hop
Zodiac: Aquarius
This post contains some affiliate links. If you click through and make a purchase, I'll earn a commission at no additional cost to you.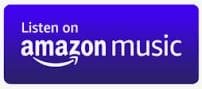 Early Start
Logic was born Sir Robert Bryson Hall II and grew up in Gaithersburg, Maryland's West Deer Park neighborhood.
Cocaine addiction plagued his father, and alcoholism for his mother.
His brothers produced and distributed crack cocaine to addicts all over the block, including his father, when Logic was an adolescent.
When he began skipping classes in tenth grade, he was expelled from nearby Gaithersburg High School.

Career Journey
2010: His first official mixtape, Young, Broke & Infamous, was launched.
2011: Logic released his second mixtape, Young Sinatra.
2012: Logic publicized his third mixtape Young Sinatra: Undeniable.
2013: An edition of XXL, together with artists Travis Scott, Trinidad James, Dizzy Wright, Action Bronson, Joey Badass, Angel Haze, Ab-Soul, Chief Keef, Kirko Bangz and Schoolboy Q, featured Logic.
2014: High selling album Under Pressure soared to the US Billboard 200 chart fourth highest spot.
2015: Logic released "Young Jesus", the lead single from the album, featuring longtime friend Big Lenbo which housed the singles "Like Woah" and "Fade Away", the second and third singles from the album.
2016: A mixtape entitled Bobby Tarantino was Logic's fifth mixtape, and his first since 2013, and was released through his Twitter account unexpectedly, which spawned the singles "Flexicution" and "Wrist" and ranked number 12 on the US Billboard 200 chart.
2017: Logic launched his album entitled Everybody.
2018: A single titled "44 More" which was a sequel to "44 Bars", a song from Logic's
2016 mixtape Bobby Tarantino came out in public and soared to the US Billboard Hot 100 chart top 22 spot.
2019: "Keanu Reeves", the lead single of his upcoming fifth studio album was launched together with Supermarket, a novel written by himself with an accompanying soundtrack.
2020: A minor acting role was provided by him in the final chapter of The Last of Us Part II, when motion capture and voice recording were released.

Awards & Recognition
won MTV Video Music Awards
won BMI R&B/Hip-Hop Awards
Grammy Awards (2 nominations)
iHeartRadio Music Awards nomination
won BMI Pop Awards

Fun Facts & Trivia
Logic has never went to a house party when he was young because he is too focused on his work.
He skipped school and done badly in every subjects aside from English so he got kicked out.
He turned down an offer from Nas because he wanted to create his own name.

Artist's Favorites
| | |
| --- | --- |
| Color:  | Blue |
| Albums:  | Kanye West, Warpaint, and Eminem |
| Food:  | Chicken |

Australian Unwrapped's Chosen Song from Logic:
Everyday
Length: 3:24
Release: 2019
Opening Lyrics:
Anytime I'm alone, I can't help thinking about you
All I want, all I need, honestly, it's just me and you
He giving me that good shit
That make me not quit, that good shit
He giving me that good shit
That make me not quit, that good shit
Oh, he give it to me
Everyday, everyday, everyday
He give it to me
Everyday, everyday, everyday
Oh, he give it to me
Everyday, everyday, everyday
He give it to me
Everyday, everyday, everyday


More Songs to Listen to:
Closing page…
I hope you enjoyed knowing bits of the life of the music artist, Logic!
We have lots to offer about him.
Click the link above for Logic: Top 5 Songs to listen and relax or get on to the next artist whose life we are featuring next, Ellie Goulding.
Share which segment you liked the most in the Comments section below so others can check it out!
Return to: Dean Lewis: Bio, Life, Career, Awards, Facts, Trivia, Favorites
Next Bio: Ellie Goulding: Bio, Life, Career, Awards, Facts, Trivia, Favorites
 Support Logic: