Dean Lewis: A Quick-Read Bio Revealed
Here's the bio, life, career, awards, facts, trivia, and favorites of Dean Lewis. We would like to take you through the chapters in the life and career of one of the world's talented musicians. This is Australian Unwrapped's compilation of research about Dean Lewis. Enjoy the journey!
Full Name: Dean Lewis Grant Loaney
Born: October 21, 1987
Origin: Sydney, New South Wales, Australia
Genres: Pop
Zodiac: Libra
This post contains some affiliate links. If you click through and make a purchase, I'll earn a commission at no additional cost to you.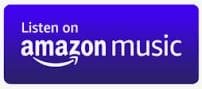 Early Start
Lewis was inspired to pursue music after watching a live Oasis DVD in 2005.
Noel Gallagher basically taught him about song writing.

Career Journey
2014: Lewis inked his recording label with Specific Music.
2016: Lewis released his debut single "Waves" on 30 September 2016 which peaked at number 12 on the Australian ARIA Charts.
2017: Lewis released "Need You Now" and his debut extended play Same Kind of Different which ranked at number 27 on the ARIA Album Charts.
2018: Eight times certified platinum "Be Alright" was launched and topped Australia for five consecutive weeks, becoming Lewis' first chart-topper in the country.
2019: His debut studio album A Place We Knew came out. He performed "Be Alright" and "Waves" at the 2019 AFL Grand Final.
2021: Lewis launched the single "Falling Up" in October and later the song "Looks Like Me".
2022: "Hurtless" was released by Lewis in April of this year.

Awards & Recognition
ARIA Music Awards (won 3 awards from 15 nominations)
APRA Awards (won 3 awards from 8 nominations)
MTV Europe Music Awards (2 nominations)
National Live Music Awards nomination

Fun Facts & Trivia
The live concert DVD of Oasis inspired Dean Lewis to get into music.
Dean commenced his career setting up shows for other artists as a sound engineer.
He learn to play the guitar on his own after that Oasis video.

Artist's Favorites
| | |
| --- | --- |
| Food:  | Eggs Benedict, Buffalo Wings |
| Beverage:  | Coffee, Bubble Tea |
| Relaxation:  | Enjoying a burger in bed |
| Pet:  | Dog |
| City:  | New York City |

Australian Unwrapped's Chosen Song from Dean Lewis:
Be Alright
Length: 3:16
Release: 2018
Opening Lyrics:
I look up from the ground to see your sad and teary eyes you look away from me
And I see there's something you're trying to hide
And I reach for your hand but it's cold, you pull away again
And I wonder what's on your mind
And then you say to me you made a dumb mistake
You start to tremble and your voice begins to break
You say the cigarettes on the counter weren't your friend's they were my mate's
And I feel the color draining from my face
And my friend said
I know you love her, but it's over, mate
It doesn't matter, put the phone away
It's never easy to walk away, let her go
It'll be alright
So I still look back at all the messages you'd sent
And I know it wasn't right, but it was fucking with my head
And everything deleted like the past, yeah, it was gone
And when I touched your face, I could tell you're moving on


More Songs to Listen to:
Closing page…
I hope you enjoyed knowing bits of the life of the music artist, Dean Lewis!
We have lots to offer about him.
Click the link above for Dean Lewis: Top 5 Songs to listen and relax or get on to the next artist whose life we are featuring next, Logic.
Share which segment you liked the most in the Comments section below so others can check it out!
Return to: DNCE: Bio, Life, Career, Awards, Facts, Trivia, Favorites
Next Bio: Logic: Bio, Life, Career, Awards, Facts, Trivia, Favorites
Support Dean Lewis: