Jonas Blue: A Quick-Read Bio Revealed
Here's the bio, life, career, awards, facts, trivia, and favorites of Jonas Blue. We would like to take you through the chapters in the life and career of one of the world's talented musicians. This is Australian Unwrapped's compilation of research about Jonas Blue. Enjoy the journey!
Full Name: Guy James Robin
Born: August 2,1989
Origin: London, England
Genres: Dance-pop – EDM – Tropical house
Zodiac: Leo
This post contains some affiliate links. If you click through and make a purchase, I'll earn a commission at no additional cost to you.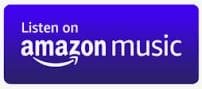 Early Start
2015: Blue released a tropical house cover of Tracy Chapman's 1988 single "Fast Car" which was his debut single that featured Dakota's vocals. His version soared to the second highest spot on the UK Singles Chart.
2016: Under Virgin EMI Records, the single entitled "Perfect Strangers", that featured performance from JP Cooper made it to No. 2 on the UK Singles Chart.

Career Journey
 2017: The song "Mama" with Australian singer William Singe, made it to No. 4 on the UK Singles Chart. Jonas Blue launched the compilation album called "Jonas Blue: Electronic Nature – The Mix 2017" (July).
2018: Blue released "Hearts Ain't Gonna Lie", featuring Arlissa. He released the single "Alien" with Sabrina Carpenter (March). Featuring Jack & Jack, he publicized "Rise", which peaked to the 3rd highest spot on the UK Singles Chart (May).
2019: He re-released his popular summer anthem "Rise" but this time, Korean-Japanese girl group Iz*One was featured. Blue launched "What I Like About You" featuring Theresa Rex (March) where it reached the sixteenth spot on the UK Singles Chart.
2020: The song "Mistakes" with English singer-songwriter Paloma Faith came out. He released "Naked" with American singer Max (June).
2021: Blue released the song "Something Stupid" featuring Awa (February) , (May 2021, "Hear Me Say" with LÉON which landed on the No. 65 rank on the UK Singles Chart.
2022: Together with American boyband, Jonas Blue collaborated to release "Don't Wake Me Up" after Tiktok's fame. The single landed at the 79th spot on the UK Singles Chart. He released Angles with Severn (March 2022), "Siento" (April 2022) and a collaboration with Sam Feldt and Sam Derosa for "Till The End" (May 2022).

Awards & Recognition
MTV Europe Music Awards nomination
Brit Awards (2 nominations)

Fun Facts & Trivia
Jonas Monday was the first idea in Guy's mind for his stage name then later on thought of blue as something fresh and Jonas sounded a mystery.
Tracy Chapman's 'Fast Car' was his mom's favorite song when he was baby so he made a livelier version that she can play as she run on the treadmill.
He admires Ellie Goulding and he likes her track Jaheim's 'Just in Case' a lot.

Artist's Favorites
| | |
| --- | --- |
| Color:  | Blue |
| Singer /Songwriter:  | Max Martin, Ellie Goulding |
| Artists He Would Want To Work With:  | Shawn Mendes, Camila Cabello, Calvin Harris, Zedd |
| Place To Perform: |  Asia |

Australian Unwrapped's Chosen Song from Jonas Blue:
Fast Car
Length: 3:32
Release: 2016
Opening Lyrics:
Oh, woah, oh
Oh, oh
You got a fast car
I want a ticket to anywhere
Maybe we'll make a deal
Maybe together we can get somewhere
Any place is better
Starting from zero got nothing to lose
Maybe we'll make something
Me myself I got nothing to prove
You got a fast car
I got a plan to get us out of here
I've been working at a convenience store
Managed to save just a little bit of money
Won't have to drive too far
Just 'cross the border and into the city
You and I can both get jobs
And finally see what it means to be living


More Songs to Listen to:
Closing page…
I hope you enjoyed knowing bits of the life of the music artist, Jonas Blue!
We have lots to offer about him.
Click the link above for Jonas Blue: Top 5 Songs to listen and relax or get on to the next artist whose life we are featuring next, Robin Schulz.
Share which segment you liked the most in the Comments section below so others can check it out!
Return to: Fleetwood Mac: Bio, Life, Career, Awards, Facts, Trivia, Favorites
Next Bio: Robin Schulz: Bio, Life, Career, Awards, Facts, Trivia, Favorites
Support Jonas Blue: