Mr. Probz: A Quick-Read Bio Revealed
Here's the bio, life, career, awards, facts, trivia, and favorites of Mr. Probz. We would like to take you through the chapters in the life and career of one of the world's talented musicians. This is Australian Unwrapped's compilation of research about Mr. Probz. Enjoy the journey!
Full Name: Dennis Princewell Stehr
Also Known As: Mr. Probz
Born: May 15, 1984
Origin: Zoetermeer, Netherlands
Genres: Hip hop – R&B – Soul
Zodiac: Taurus
This post contains some affiliate links. If you click through and make a purchase, I'll earn a commission at no additional cost to you.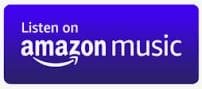 Early Start
Mr. Probz's parents were Danish and Curaçaoan.
His musical career began with graffiti, then expanded into rap.

Career Journey
2011: Mr. Probz released a Dutch single, "Meisje luister", with Kleine Viezerik, where it topped the FunX Hip Hop Chart.
2013: Mr. Probz launched his debut album The Treatment for free via SoundCloud and on iTunes, where the album ranked to number 12 on the Dutch Albums Chart. Singles "I'm Right Here", "Turning Tables" and "Gold Days" were spawned in this album.
2013: His single "Waves" became a top 10 hit in the Netherlands.
2014: His follow-up to "Waves", "Nothing Really Matters", came out to worldwide fame where he was featured on Professor Green's single "Little Secrets".
2015: He collaborated with Dutch DJ Hardwell on a song titled "Birds Fly", which was included on Hardwell's debut album United We Are.
2017: The single "Gone" featuring Anderson .Paak came out to the public.
2018: Mr. Probz released the single and music video called "Space for Two".

Awards & Recognition
"Waves" topped the charts in Austria, Germany, Norway, Sweden, Switzerland and the United Kingdom
ranked within the top 10 of the charts in Denmark, Finland, Hungary, Ireland, Italy, France and the United States

Fun Facts & Trivia
His musical career started through graffiti, expanding to rap.
Mr. Probz was shot on the street in Amsterdam with fellow rapper Flex.
Probz already had multiple tattoos; most of these are about family, religion or other personal stuff. After this incident, Mr. Probz got another tattoo on his hand saying "Tomorrow is never promised".

Australian Unwrapped's Chosen Song from Mr. Probz:
Waves
Length: 2:54
Release: 2013
Opening Lyrics:
My face above the water
My feet can't touch the ground
Touch the ground, and it feels like
I can see the sands on the horizon
Every time you are not around
I'm slowly drifting away (drifting away)
Wave after wave, wave after wave
I'm slowly drifting (drifting away)
And it feels like I'm drowning
Pulling against the stream
Pulling against the stream
I wish I could make it easy
Easy to love me, love me
But still I reach, to find a way
I'm stuck here in between
I'm looking for the right words to say


More Songs to Listen to:
Closing page…
I hope you enjoyed knowing bits of the life of the music artist, Mr. Probz!
We have lots to offer about him.
Click the link above for Mr. Probz: Top 5 Songs to listen and relax or get on to the next artist whose life we are featuring next, Lorde.
Share which segment you liked the most in the Comments section below so others can check it out!
Return to: Kungs: Bio, Life, Career, Awards, Facts, Trivia, Favorites
Next Bio: Lorde: Bio, Life, Career, Awards, Facts, Trivia, Favorites
Support Mr. Probz: