The Lumineers: A Quick-Read Bio Revealed
Here's the bio, life, career, awards, facts, trivia, and favorites of The Lumineers. We would like to take you through the chapters in the life and career of one of the world's talented musicians. This is Australian Unwrapped's compilation of research about The Lumineers. Enjoy the journey!
Origin: Denver, Colorado, U.S. – Ramsey, New Jersey, U.S.
Genres: Indie folk – Folk rock – Americana
Members: Wesley Schultz – Jeremiah Fraites
This post contains some affiliate links. If you click through and make a purchase, I'll earn a commission at no additional cost to you.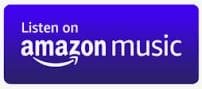 Early Start
It was under various names, such as Free Beer, 6Cheek, and Wesley Jeremiah, that Schultz and Fraites began collaborating, writing together, and playing gigs around New York City.
A band called the Lumineers (a made-up word) was supposed to play at a club in Jersey City the week after Schultz and Fraites played there, according to Schultz. The name The Lumineers stuck because Schultz and Fraites were introduced incorrectly by the emcee.

Career Journey
2011: The song "Ho Hey", which became the band's first single, was played in the first season of CW's Hart of Dixie.
2012: Their self-titled debut album, The Lumineers, came out under Dualtone Records.
2012: The album's first single, "Ho Hey", made it to Billboard Hot 100 chart Top 90, their first song to do so, while "Ho Hey" later ranked third on the Hot 100, making it the band's first top five single. The Lumineers launched Winter, an EP version of their self-titled debut album.
2016: The band publicized their second studio album Cleopatra which spawned the album's first single "Ophelia".
2017: The short film "The Ballad of Cleopatra" came out which brings together videos for the songs "Cleopatra", "Angela", "Ophelia", "Sleep on the Floor" and "My Eyes".
2018: Neyla Pekarek left the band to pursue a solo career.
2019: They launched their second single from the album, "It Wasn't Easy to Be Happy for You", from Chapter II: Junior Sparks.
2021: Their fourth studio album, Brightside, came out and "Big Shot" was released as the second single.
2022: Brightside was officially released.

Awards & Recognition
Grammy Awards Best New Artist nomination
Grammy Awards Best Americana Album nomination

Fun Facts & Trivia
Free Beer was the name of Wesley Schultz & Jeremiah Fraites' first band.
Suspenders and a hat were the elements comprising the superhero outfit of Drummer Jeremiah Fraites.
Their first show in Chicago was at Reggie's Rock Club.

Artist's Favorites
                   Wesley Schultz
Coffee: 
Corvus Coffee's Halcyon blend
Apparel:
Paul Smith suits and jackets
Food: 
Safta's lamb ragu hummus

Australian Unwrapped's Chosen Song from The Lumineers:
Ho Hey
Length: 2:40
Release: 2012
Opening Lyrics:
I been tryin' to do it right
(Hey) I been livin' a lonely life
(Ho) I been sleepin' here instead
(Hey) I been sleepin' in my bed
(Ho) I been sleepin' in my bed
(Hey)
(Ho)
(Ho) so show me family
(Hey) all the blood that I will bleed
(Ho) I don't know where I belong
(Hey) I don't know where I went wrong
(Ho) but I can write a song
(Hey)
I belong with you, you belong with me
You're my sweetheart
I belong with you, you belong with me
You're my sweet


More Songs to Listen to:
Closing page…
I hope you enjoyed knowing bits of the life of the music artist, The Lumineers!
We have lots to offer about him.
Click the link above for The Lumineers: Top 5 Songs to listen and relax or get on to the next artist whose life we are featuring next, Kiiara.
Share which segment you liked the most in the Comments section below so others can check it out!
Return to: AWOLNATION: Bio, Life, Career, Awards, Facts, Trivia, Favorites
Next Bio: Kiiara: Bio, Life, Career, Awards, Facts, Trivia, Favorites
Support The Lumineers: