Fetty Wap: A Quick-Read Bio Revealed
Here's the bio, life, career, awards, facts, trivia, and favorites of Fetty Wap. We would like to take you through the chapters in the life and career of one of the world's talented musicians. This is Australian Unwrapped's compilation of research about Fetty Wap. Enjoy the journey!
Full Name: Willie Junior Maxwell II
Born: June 7, 1991
Origin: Paterson, New Jersey, U.S.
Genres: Hip hop
Zodiac: Gemini
This post contains some affiliate links. If you click through and make a purchase, I'll earn a commission at no additional cost to you.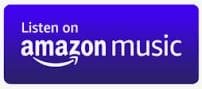 Early Start
Born and raised in Paterson, New Jersey, Maxwell was birthed with glaucoma in both eyes.
Maxwell revealed in a 2015 interview that doctors coudn't save his left eye and instead fitted him with an ocular prosthesis.
In order to pursue a career in music, he dropped out of Eastside High School.

Career Journey
2014: Fetty Wap's commercial debut single entitled "Trap Queen", was launched and it showed up his 2014 mixtape Up Next, too.

2015: He released his second single "679", originally from his Up Next mixtape, from his debut studio album.

2016: The single entitled "Jimmy Choo" came out after the announcement of owning a mobile racing game that will be available on phone, tablet, and Apple TV.

2017: The song "Way You Are" featuring Monty, and the song "Flip Phone" was released. He walked in Philipp Plein's runway show during New York Fashion Week in February of this year.

2018: The EP For My Fans III: The Final Chapter and the mixtape Bruce Wayne came to the public.

2019: On Fetty Wap's birthday this year, he launched the single "Birthday" and song "Brand New" in September.

2020: The mixtape Trap & B was released.

Awards & Recognition
won MC100 Award
BET Awards nomination
MTV Video Music Awards (1 award and 1 nomination)
BET Hip Hop Awards (1 award out of 5 nominations)
American Music Awards (2 nominations)
People's Choice Awards nomination
Grammy Awards (2 nominations)
iHeartRadio Music Awards (1 award out of 3 nominations)
Billboard Music Awards (1 award of 11 nominations)
American Music Awards (3 nominations)

Fun Facts & Trivia
$4000 is the cost of Fetty Wap's one tooth in his new set of porcelain veneers.
Fetty Wap had an accident when he was young which resulted for both of his eyes having congenital glaucoma but the doctor was able to save one hence the situation of his eyes.
His stage moniker was formed from the word "Fetty" which is slang for money and "Wap" came from Guwop, Gucci Mane's alias.

Artist's Favorites
| | |
| --- | --- |
| Food:  | Steak with mashed potatoes |
| Cologne:  | YSL |
| Fast Food:  | In-N-Out Burger |
| Holiday:  | Thanksgiving |
| Breakfast: | Pancakes |

Australian Unwrapped's Chosen Song from Fetty Wap:
Trap Queen
Length: 3:42
Release: 2015
Opening Lyrics:
Remy Boyz, yeah
1738, ayy
I'm like, "hey, what's up, hello"
Seen yo pretty ass soon as you came in the door
I just wanna chill, got a sack for us to roll
Married to the money, introduced her to my stove
Showed her how to whip it, now she remix it for low
She my trap queen, let her hit the bando
We be counting up, watch how far them bands go
We just set a goal, talking matching lambos
At 56 a gram, 5 a hundred grams though
Man, I swear I love her how she work that damn pole
Hit the strip club, we be letting bands go
Everybody hating, we just call them fans though
In love with the money, I ain't never letting go


More Songs to Listen to:
Closing page…
I hope you enjoyed knowing bits of the life of the music artist, Fetty Wap!
We have lots to offer about him.
Click the link above for Fetty Wap: Top 5 Songs to listen and relax or get on to the next artist whose life we are featuring next, Jason Derulo. 
Share which segment you liked the most in the Comments section below so others can check it out!
Return to: Robin Schulz: Bio, Life, Career, Awards, Facts, Trivia, Favorites
Next Bio: Jason Derulo: Bio, Life, Career, Awards, Facts, Trivia, Favorites
Support Fetty Wap: