Avicii: A Quick-Read Bio Revealed
Here's the bio, life, career, awards, facts, trivia, and favorites of Avicii. We would like to take you through the chapters in the life and career of one of the world's talented musicians. This is Australian Unwrapped's compilation of research about Avicii. Enjoy the journey!
Full Name: Tim Bergling
Born: September 8, 1989
Origin: Stockholm, Sweden
Other names: Tim Berg – Tom Hangs – Timberman
Genres: EDM – Progressive house – Electro house
Zodiac: Virgo
This post contains some affiliate links. If you click through and make a purchase, I'll earn a commission at no additional cost to you.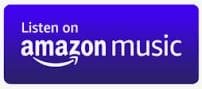 Early Start
When Tim Bergling was eight years old, he started mixing in his bedroom.
At the age of 16, inspired by his brother, who was also a DJ, he began making music by using a pirated copy of FL Studio.
During his time at the Laidback Luke Forums, he refined his skills.
At the age of 28, Bergling died on 20 April 2018 while on holiday in Muscat.

Career Journey
2010: The hit song "Seek Bromance", which peaked to the top 20 in several countries was launched.
2011: Leona Lewis sampled Bergling's "Fade into Darkness" on her single "Collide".
2012: David Guetta's collaboration track "Sunshine" was nominated for a Grammy award under the category of Best Dance Recording. He released the Beatport single "Dancing in My Head" (Avicii's 'Been Cursed' Mix).
2013: Bergling released his new album promo mix on SoundCloud that housed some songs from True and some of his non-album singles, such as IDs as "Black and Blue" and "Enough is Enough (Don't Give Up On Us)".
2014: Bergling released a remix album of his album True, entitled True: Avicii By Avicii. Bergling collaborated with Chinese singer Wang Leehom on "Lose Myself", which was released.
2015: Three full sets were launched to the public on the internet which included "Heaven", "Waiting for Love", and some of his IDs "For a Better Day", "City Lights", "Can't Catch Me", "True Believer", "What Would I Change It To", "Can't Love You Again" and "Attack.
2016: Bergling released a remix of his own song, "Feeling Good" which was entitled "Feeling Good (Avicii by Avicii)".
2017: "Lonely Together" was later released as the second single from Avīci (01). Bergling released the six-track EP Avīci (01).
2018: "Ghost" was the song where Bergling collaborated with Swedish singer-songwriter Daniel Adams-Ray. In 2014/2015, the song was leaked on the internet under the title "(I'm Still) In Love With Your Ghost" before its release.

Awards & Recognition
American Music Awards (three nominations and won one)
Billboard Music Awards (six nominations and won one)
DJ Magazine top 100 DJs
Echo Music Awards (two award)
won GAFFA Awards
won Denmark GAFFA Awards
won Sweden GAFFA Awards
Grammis Awards (fifteen nominations, five awards)
Grammy Awards (two nomination, 2012-2013)
iHeartRadio Music Awards (two nominations and won one)
International Dance Music Awards (four nominations and won one)
MTV Europe Music Awards (seven nominations and won three)
MTV Video Music Awards (six nominations)
won Teen Choice Awards
World Music Award (eight nominations and won two awards)

Fun Facts & Trivia
Avicii's professional name came from the name of the lowest level of hell in Buddhism, Avici, and he just added another "I" in MySpace.
He loves FISHING!
He has had a dog named, Oliver (Pomeranian breed).

Artist's Favorites
| | |
| --- | --- |
| Color:  | Chinese brown and red strawberry. |
| Food:  | Crepes, Sushi |
| Song:  | "Sun Is Shining" by Axwell & Ingrosso |
| Philosopher:  | Siddhartha |
| Book:  | The Game of Thrones series |

Australian Unwrapped's Chosen Song from Avicii:
Wake Me Up
Length: 4:07
Release: 2013
Opening Lyrics:
Feeling my way through the darkness
Guided by a beating heart
I can't tell where the journey will end
But I know where to start
They tell me I'm too young to understand
They say I'm caught up in a dream
Well life will pass me by if I don't open up my eyes
Well that's fine by me
So wake me up when it's all over
When I'm wiser and I'm older
All this time I was finding myself, and I
Didn't know I was lost


More Songs to Listen to:
Closing page…
I hope you enjoyed knowing bits of the life of the music artist, Avicii!
We have lots to offer about him.
Click the link above for Avicii: Top 5 Songs to listen and relax or get on to the next artist whose life we are featuring next, Mike Posner.
Share which segment you liked the most in the Comments section below so others can check it out!
Return to: Luis Fonsi: Bio, Life, Career, Awards, Facts, Trivia, Favorites
Next Bio: Mike Posner: Bio, Life, Career, Awards, Facts, Trivia, Favorites
Support Avicii: