Fall Out Boy: A Quick-Read Bio Revealed
Here's the bio, life, career, awards, facts, trivia, and favorites of Fall Out Boy. We would like to take you through the chapters in the life and career of one of the world's talented musicians. This is Australian Unwrapped's compilation of research about Fall Out Boy. Enjoy the journey!
Also Known As: Frosty and the Nightmare Making Machine
Origin: Wilmette, Illinois, U.S.
Genres: Pop punk – Pop rock – Pop – Alternative rock – Emo – Emo pop
Members: Patrick Stump – Pete Wentz – Joe Trohman – Andy Hurley
This post contains some affiliate links. If you click through and make a purchase, I'll earn a commission at no additional cost to you.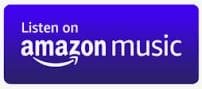 Early Start
Fall Out Boy was created in 2001 in Illinois by friends Pete Wentz and Joe Trohman.
The band's first public performance was in a cafeteria at DePaul University alongside Stilwell and another group that played Black Sabbath's self-titled debut album.

Career Journey
2003: The band's debut album, Take This to Your Grave, was launched by Fueled by Ramen.
2004: The acoustic EP/DVD My Heart Will Always Be the B-Side to My Tongue came out which was the band's first charting on the Billboard 200 at the 153rd spot.
2005: they had a setback when Wentz culminated a suicide attempt due to emotional breakdown.
2005: From Under the Cork Tree ranked on the 9th spot of the Billboard as well as the band's breakthrough single, "Sugar, We're Goin' Down", placing 8th in the US Billboard Hot 100. "Dance, Dance" was the album's second single, which was certified 3× Platinum and a top ten hit in the United States.
2007: The second single "This Ain't a Scene, It's an Arms Race", peaked 2nd in both the US and UK as well as the top five in many other countries.
2008: Folie à Deux came out but not as successful as as Infinity on High though it debuted on the 8th spot of US Billboard 200 chart.
2013: A reunion tour and details of Save Rock and Roll came out together with the lead single, "My Songs Know What You Did in the Dark (Light Em Up)" ranking at number 13 on the Billboard Hot 100.
2014: "Centuries" – the first single of Fall Out Boy's sixth studio album debuted on BBC Radio 1.
2015: Fall Out Boy inducted Green Day into the Rock and Roll Hall of Fame.
2017: The album entitled Mania, stylized as M A N I A and its first single, "Young and Menace" were made public.
2018: The band launched the EP called Llamania which spawned three unfinished demo recordings (February) and an EP called Lake Effect Kid in August.
2019: The Hella Mega Tour with Green Day and Weezer as headliners, with The Interrupters as an opening act (September) happened. They also released "Dear Future Self (Hands Up)" off their second compilation album, Greatest Hits: Believers Never Die – Volume Two (November).
2021: They advised during the Hella Mega Tour that they would not be playing at New York's Citi Field, Boston's Fenway Park due to one of the band's team members testing positive for COVID-19.

Awards & Recognition
Alternative Press Music Awards (2 awards out of 10 nominations)
International Dance Music Awards nomination
Kerrang! Awards (5 awards out of 17 nominations)
Teen Choice Awards (5 awards out fo 12 nominations)
and many others.

Fun Facts & Trivia
'Thnks Fr Th Mmrs' has no vowels because their label told them they needed to have shorter song titles.
Patrick Stump has synesthesia which  means to him that "most letters and numbers feel like a color".
They've established their own charity – the Fall Out Boy Fund, which has so far seen them provide over 20,000 kids in the Chicago area with food education and organic gardening kits.

Artist's Favorites
               Pete Wentz
Dive Bar:
Empire Liquors in Wicker Park
Place to shop: 
Belmont Army Surplus store
Holiday: 
Halloween
Food: 
Peanut butter and jelly; mac and cheese

Australian Unwrapped's Chosen Song from Fall Out Boy:
Thnks fr th Mmrs
Length: 3:23
Release: 2009
Opening Lyrics:
I'm gonna make you bend and break (it sent you to me without wings)
Say a prayer, but let the good times roll
In case God doesn't show
(Let the good times roll)
(Let the good times roll)
And I want these words to make things right
But it's the wrongs that make the words come to life
"Who does he think he is?"
If that's the worst you've got
Better put your fingers back to the keys
One night and one more time
Thanks for the memories
Even though they weren't so great
"He tastes like you only sweeter"
One night, yeah, and one more time
Thanks for the memories
Thanks for the memories
"See, he tastes like you only sweeter"


More Songs to Listen to:
Closing page…
I hope you enjoyed knowing bits of the life of the music artist, Fall Out Boy!
We have lots to offer about him.
Click the link above for Fall Out Boy: Top 5 Songs to listen and relax or get on to the next artist whose life we are featuring next, Miley Cyrus.
Share which segment you liked the most in the Comments section below so others can check it out!
Return to: Fun.: Bio, Life, Career, Awards, Facts, Trivia, Favorites
Next Bio: Miley Cyrus: Bio, Life, Career, Awards, Facts, Trivia, Favorites
Support Fall Out Boy: