Miley Cyrus: A Quick-Read Bio Revealed
Here's the bio, life, career, awards, facts, trivia, and favorites of Miley Cyrus. We would like to take you through the chapters in the life and career of one of the world's talented musicians. This is Australian Unwrapped's compilation of research about Miley Cyrus. Enjoy the journey!
Full Name: Destiny Hope Cyrus
Born: November 23, 1992
Origin: Franklin, Tennessee, U.S.
Other names: Miley Hemsworth
Genres: Pop – Rock – Country pop
Zodiac: Sagittarius
This post contains some affiliate links. If you click through and make a purchase, I'll earn a commission at no additional cost to you.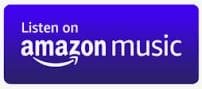 Early Start
Destiny Hope Cyrus came from Franklin, Tennessee whose parents are Leticia "Tish" Jean Cyrus (née Finley) and country singer Billy Ray Cyrus.
She had supraventricular tachycardia, a condition causing an abnormal resting heart rate when she was born.
She legally adopted the name Miley Ray Cyrus in 2008, where her middle name honors her grandfather, Democratic politician Ronald Ray Cyrus who was from Kentucky.
While she and her family lived in Thompson's Station, Tennessee, she attended Heritage Elementary School in Williamson County.
Her family moved to Los Angeles when she was cast in Hannah Montana, and she studied with a private tutor on set.
Cyrus appeared as Kylie in her father's TV series Doc in her first acting role.
When Cyrus was thirteen years old, she auditioned for Hannah Montana on Disney Channel.

Career Journey
2007: She launched the two-disc album Hannah Montana 2: Meet Miley Cyrus. She worked with her father on the single "Ready, Set, Don't Go".
2008: Her second studio album, Breakout, came out which earned the highest first-week sales of her career and became her third to top the Billboard 200.
2009: Cyrus launched "The Climb" as a single from the soundtrack to the Hannah Montana feature film.
2010: Cyrus' third studio album Can't Be Tamed was her father's attempt to shift her image further.
2011: She provided the vocals of Mavis in the animated film Hotel Transylvania but she was dropped from the project and replaced with Selena Gomez.
2012: She made a collaboration with producers Rock Mafia on their song "Morning Sun".
2013: She performed with numerous hip hop artists releases and showed up on the Snoop Lion song "Ashtrays and Heartbreaks", which was launched as the lead single from his twelfth studio album, Reincarnated.
2014: An acoustic concert show on MTV Unplugged, performing songs from Bangerz featuring a guest appearance by Madonna, was played by Miley.
2015: Her fifth studio album, Miley Cyrus & Her Dead Petz, was made available for free streaming on SoundCloud.
2016: Cyrus was a coach for the eleventh season of The Voice as a replacement for Gwen Stefani and became the youngest coach to appear in any incarnation of the series.
2017: "Malibu" was made available to the public as the lead single from her sixth album, where the single ranked 64th on the Billboard Hot 100 and 10th on the chart on its second week.
2018: Her first collaboration with Ronson, "Nothing Breaks Like a Heart" from his 2019 album Late Night Feelings, happened.
2019: Her seventh studio album was entitled She Is Miley Cyrus, which was composed of three six-song EPs: She Is Coming, She Is Here, and She Is Everything.
2020: The lead single from her seventh studio album, "Midnight Sky", was released.
2021: The Kid Laroi publicized a remix of his single "Without You" housing Cyrus, her first release under Columbia Records.
2022: She commenced her music festival concert tour, Attention Tour, in support of Plastic Hearts, which took place in North, South, and Central America (February). Cyrus released her third live album, Attention: Miley Live (April).

Awards & Recognition
American Music Awards (2 nominations)
Antville Music Video Awards nomination
APRA Music Awards nomination
ARIA Music Awards (2 nominations)
won Bambi Awards
Billboard Music Awards (2 awards out of 10 nominations)
BRIT Awards (2 nominations)
Broadcast Film Critics Association Award nomination
GAFFA Awards (2 nominations)
Golden Globe Awards nomination
and many others

Fun Facts & Trivia
The name Miley is a shortened form of Cyrus' nickname 'Smiley' because she smiled so much as a child.
Miley's godmother is the country music legend Dolly Parton.
She loves swimming!

Artist's Favorites
| | |
| --- | --- |
| Color:  | Purple, Lime Green |
| Food:  | Churro, Chinese Food |
| Drink:  | Coffee |
| Perfume:  | Juicy Couture Perfume |
| Video Game:  | Guitar Hero |
| Movie:  | Steel Magnolias |
| Pet:  | Maltipoo Dog |

Australian Unwrapped's Chosen Song from Miley Cyrus:
Party In The U.S.A.
Length: 2:49
Release: 2009
Opening Lyrics:
I hopped off the plane at L.AX
With a dream and my cardigan
Welcome to the land of fame excess (woah)
Am I gonna fit in?
Jumped in the cab, here I am for the first time
Look to my right, and I see the Hollywood sign
This is all so crazy
Everybody seems so famous
My tummy's turnin' and I'm feelin' kinda homesick
Too much pressure and I'm nervous
That's when the taxi man turned on the radio
And a Jay-Z song was on
And a Jay-Z song was on
And a Jay-Z song was on
So I put my hands up
They're playin' my song, the butterflies fly away
I'm noddin' my head like, yeah
Movin' my hips like, yeah
I got my hands up, they're playin' my song
They know I'm gonna be okay
Yeah, it's a party in the U.S.A.
Yeah, it's a party in the U.S.A.


More Songs to Listen to:
Closing page…
I hope you enjoyed knowing bits of the life of the music artist, Miley Cyrus!
We have lots to offer about him.
Click the link above for Miley Cyrus: Top 5 Songs to listen and relax or get on to the next artist whose life we are featuring next, Meghan Trainor.
Share which segment you liked the most in the Comments section below so others can check it out!
Return to: Fall Out Boy: Bio, Life, Career, Awards, Facts, Trivia, Favorites
Next Bio: Meghan Trainor: Bio, Life, Career, Awards, Facts, Trivia, Favorites
Support Miley Cyrus: