Fun.: A Quick-Read Bio Revealed
Here's the bio, life, career, awards, facts, trivia, and favorites of Fun.. We would like to take you through the chapters in the life and career of one of the world's talented musicians. This is Australian Unwrapped's compilation of research about Fun.. Enjoy the journey!
Origin: New York City, New York, U.S.
Genres: Indie pop – Indie rock – Baroque pop – Alternative rock – Pop rock
Members: Nate Ruess – Andrew Dost – Jack Antonoff
This post contains some affiliate links. If you click through and make a purchase, I'll earn a commission at no additional cost to you.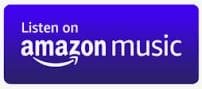 Early Start
In 2008, Nate Ruess's former band the Format was disbanded then he asked Andrew Dost and Jack Antonoff to join his new project.
Dost had previously joined the Format in tours and provided various instrumentation, and Ruess met Antonoff after the tour of Format with Steel Train.
The three began working together in New Jersey where Ruess sang melodies while the other two provided music for them.
"Benson Hedges" was the first demo song the band recorded which became available free in Spin.

Career Journey
2009:"At Least I'm Not as Sad As I Used to Be" was the band's first single which was made available as a free download on the band's Myspace page.
2011: The band launched "C'mon" as a joint single with Panic! at the Disco, for whom they played the opening for their 2011 Vices & Virtues Tour.
2011: Their album Some Nights with its first single "We Are Young" housing Janelle Monáe, came out.
2012: They launched an album stream of Some Nights on their website while their singles "We Are Young" topped the Billboard Hot 100 chart.
2013: Fun digitally publicized Before Shane Went To Bangkok: Live in The USA, a live EP with songs from both Aim and Ignite and Some Nights, as well as a song of "What the Fuck", which was previously unreleased by the band.
2014: The song "Harsh Light" was played by the band on The Tonight Show Starring Jimmy Fallon.
2015: Ruess' debut solo album, Grand Romantic, was made available for public consumption.

Awards & Recognition
American Music Awards (2 nominations)
Billboard Music Awards (1 award out of 13 nominations)
BRIT Awards nomination
Grammy Awards (2 awards out of 6 nominations)
International Dance Music Awards nomination
MTV Video Music Awards (4 nominations)
MTV Europe Music Awards (3 nominations)
and many others

Fun Facts & Trivia
Ruess sang melodies while the other two provided music for them.
The band got its name when they were joking around with their friend who was a comedian who came up with band names suggestions like "ice cream", and they came up with "fun" which they actually sort of liked.

Australian Unwrapped's Chosen Song from Fun.:
Some Nights
Length: 4:37
Release: 2012
Opening Lyrics:
Some nights, I stay up cashing in my bad luck
Some nights, I call it a draw
Some nights, I wish that my lips could build a castle
Some nights, I wish they'd just fall off
But I still wake up, I still see your ghost
Oh Lord, I'm still not sure what I stand for, oh-oh
what do I stand for?
(Whoa ooh whoa, oh) what do I stand for?
Most nights, I don't know anymore
Oh oh, oh ooh whoa oh
Oh ooh whoa oh, oh-oh
Oh oh, oh ooh whoa oh
Oh ooh whoa oh, oh-oh
So this is it, boys, this is war
What are we waiting for?
Why don't we break the rules already?
I was never one to believe the hype


More Songs to Listen to:
Closing page…
I hope you enjoyed knowing bits of the life of the music artist, Fun.!
We have lots to offer about him.
Click the link above for Fun.: Top 5 Songs to listen and relax or get on to the next artist whose life we are featuring next, Fall Out Boy.
Share which segment you liked the most in the Comments section below so others can check it out!
Return to: Alessia Cara: Bio, Life, Career, Awards, Facts, Trivia, Favorites
Next Bio: Fall Out Boy: Bio, Life, Career, Awards, Facts, Trivia, Favorites
Support Fun.: