Danny Ocean: A Quick-Read Bio Revealed
Here's the bio, life, career, awards, facts, trivia, and favorites of Danny Ocean. We would like to take you through the chapters in the life and career of one of the world's talented musicians. This is Australian Unwrapped's compilation of research about Danny Ocean. Enjoy the journey!
Full Name: Daniel Alejandro Morales Reyes
Born: May 5, 1992
Origin: Caracas, Venezuela
Genres: Reggaeton – Dance-pop – Moombahton – Latin pop
Zodiac: Taurus
This post contains some affiliate links. If you click through and make a purchase, I'll earn a commission at no additional cost to you.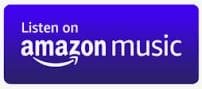 Early Start
Daniel Alejandro Morales Reyes is an only child whose most childhood was spent traveling in different countries, due to the profession of his mother as a diplomat.
In addition to being a musician, his father is also a pianist and has greatly influenced his professional career and growth in music
After graduating from Nueva Esparta University in Los Naranjos in Caracas, he emigrated to Miami, Florida, United States as a graphic designer.

Career Journey
2009: He started his YouTube channel by recording his friends singing hip hop and collaborating with them vocally building a hobby for electronic music in English under the pseudonym Danny O.C.T.
2012: His first EPs, "Paracaídas" (2014) and "U-YE" (2015), were launched on the iTunes and Amazon Music platforms.
2017: His first promotional song "Me rehúso" (composed and produced by him, in an amateur way), was re-released due to its late success in several countries with an English version of it, called "Baby I Won't."
2018: He released the songs "Veneno," "Vuelva" and "Dembow."
2019: He published the promotional theme "Swing" and launched his debut album 54 + 1, produced by himself and mastered by Ricardo Sangiao where he grouped with the Mexican band Reik on their album Ahora for the song "Raptame".
2020: Ocean released another single, "Que Lo Que" and in April of this year, the song "Cuando Amanezca", where he collaborated with the American singer and songwriter J Quiles, along with singer and composer Salomón Villada Hoyos, better known by his stage name Feid and Nibal, came out for public consumption.
2022: Ocean released the first part of his latest album, @dannocean.

Awards & Recognition
Premios Juventud Nomination
Kids Choice Awards México Nomination
2017 MTV Millennial Awards Nomination
Kids Choice Awards Colombia Nomination
Pepsi Venezuela Music Awards (2 Nominations)
Billboard Latin Music Awards Nomination

Fun Facts & Trivia
Danny's song "Me Rehúso" was about his girlfriend back in Venezuela.
He's an only child and his mom was a diplomat so he travelled a lot.
He got a degree in graphic design.

Australian Unwrapped's Chosen Song from Danny Ocean:
Me Rehuso
Length: 3:25
Release: 2016
Opening Lyrics:
Ba-Ba-Babylon girl
Ba-Ba-Babylon girl
Para todos aquellos amores que
Que fueron obligados a ser separados
Ba-Ba-Babylon girl
Ba-Ba-Babylon girl
Esta canción es para ti
Dime cómo le explico a mi destino que ya no estás ahí
Dime cómo haré para desprenderme de este frenesí
Esta locura que siento por ti
Con esta química que haces en mí
Y ya no puedo, girl
Ya no puedo, girl
Nena, discúlpame y si te ilusioné yo no lo quise hacer
Sé que en el amor cuando es real ese vuelve, vuelve (vuelve, vuelve)
Pero cómo olvidar tu piel
Y cómo olvidarte mujer
Ya no puedo, girl
Ya no puedo, girl


More Songs to Listen to:
Closing page…
I hope you enjoyed knowing bits of the life of the music artist, Danny Ocean!
We have lots to offer about him.
Click the link above for Danny Ocean: Top 5 Songs to listen and relax or get on to the next artist whose life we are featuring next, Martin Garrix.
Share which segment you liked the most in the Comments section below so others can check it out!
Return to: Zedd: Bio, Life, Career, Awards, Facts, Trivia, Favorites
Next Bio: Martin Garrix: Bio, Life, Career, Awards, Facts, Trivia, Favorites
Support Danny Ocean: