Ten Best Town's in Australia
Are you expecting to see Sydney, Melbourne, Perth, Adelaide, Brisbane, etc. on the list of the top 10 list? Think again, unless you have been living under a rock you should know that these are Australia's biggest cities.
Keep in mind that this vast country which is Oceania' largest country is NOT only about the Sydney Harbor Bridge or the Sydney Opera House.
Manu Aussies and migrants are fed up with a big city's hustle and bustle and suburban living. If you plan to move to Australia in 2020 and looking for the best of both worlds, close to the big city, yet living in a friendly community and a lovely town, this post is for you.
Read More: What are the Best Places to visit as Backpackers in Australia?
Australia's Top 10 Best Towns
1. Port Douglas
Port Douglas is along the Captain Cook Highway and 70 km from Cairns. In the 1960S Port Douglas went from a fishing town to a thriving town with a world-class resort and a playground for the rich and famous. Here you have outstanding kids' activities which makes it a popular town to raise a family as well as attracting tourists. It boasts excellent restaurants and shopping opportunities.
An interesting piece of trivia is that this town was the only vacation town that President Bill Clinton stayed at when he went on his tour of Australia in 1996. After his presidency five years later, it was this Aussie town he returned to. Parents with young children can enrol their kids into the primary or secondary schools right there in town.
The Port Douglas shopping districts are excellent with plenty of boutique shopping strips and retail chains. It also has souvenir shops, chemists and generic shops as well as a weekly market every Sunday on the waterfront.
2. Port Fairy
Port Fairy is 290 km to the west of Melbourne and also the oldest port in Victoria. It maintains one of the largest fishing fleets of Victoria and one of the best towns in Victoria and Australia for outstanding fresh abalone and crayfish. The wide streets of the town have 50 of the best historic buildings.
This amazing town is only 28 kilometres from Warmabool it is located on the Moyne River. From here you can visit Griffiths Island, or you can frequent one of the many cafes and restaurants where seafood is freshly caught daily. Two hospitals in the town ensure that your health is always taken care off.
An ongoing number of festivals are present throughout the year including the Spring Music Festival, Championship Sheep Dog Trails, Mortlake Buskers Festival, Tarerer Festival and many more. Traders have fashioned Port Fairy into an enjoyable collection of fashion boutiques with eclectic styles and top brands. Jewellery stores, homewares shops, art gallery and so much more.
Read More: Australian Road Trips for 2023
3. Bendigo, Victoria
On any scale is Bendigo a retail hub that ranges from crafts people to designers, artisans with outstanding fashion boutiques, antique and modern furniture. Precious jewellery, contemporary homewares and excellent restaurants and cafes are part of the thriving town.
Bendigo is rich in culture and heritage with heritage factories, banks and halls that are transformed into bars, clubs and restaurants. A world-class theatre, indi boutiques and festivals are a 90-minute drive from the Melbourne Airport. Take a picturesque drive to Melbourne too which is 153 km to the north of Bendigo when the craving for a massive city hits you.
You don't have to travel when you are looking for a good school for your kids as Bendigo has its own top grammar, secondary school and colleges in town.
4. Surfers Paradise, Queensland
When you go to Surfers Paradise you might think you are in Miami Beach, it is that good but even better. It is on the Gold Coast of Queensland and here you have excellent shopping, great nightlife, beachfront high-rises and an abundance of water activities.
When your health is at risk you can choose between top chemists, doctors, dentists, physiotherapists and chiropractors. It is a shopper's paradise with plenty of shopping centres, fashion boutiques, jewellers, shoe stores, gift shops and more. Excellent restaurants and cafes, lounge bars, clubs and pubs ensure no local or tourist has a dull moment.
Attractions include Putt-Putt, Tenpin Bowling, mini-golf, amusement rides, hot air balloon rides, skydiving and much, much more. This lovely town is only 20 kilometres from the Gold Coast Airport.
Read More: Top Surfing Spots in Australia
5. Tumby Bay, South Australia
Tumby Bay is one of the peninsula's prettiest towns with an excellent view as the main road of the town follows the bay's curve. It is 49 km north of Port Lincoln, 296 km south-west of Port Augusta and 301 km west of Adelaide.
Tumby Bay has its own primary and secondary schools, medical centres, hospital, dental consultancies and dental health centres. Outstanding shopping ranges from printing shops to hair salons, farmers markets, jewellery, grocers, real estate agents, electrical stores and more.
Read more:  Bays in Australia to Relax
6. Bangalow, New South Wales
On the north coast of New South Wales, just outside Byron Bay's coastal mecca, is the lovely Bangalow with a rich country feel even though it offers so much more. The centre of town is filled with cottage-style eateries, charming restaurants and boutique cafes. A sample food festival which is one of the annual events attracts thousands of visitors every year with more than 200 stalls.
7. Apollo Bay, Victoria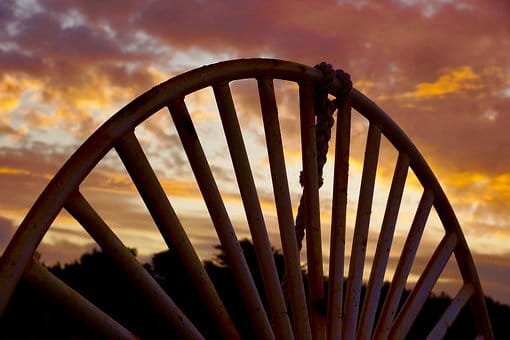 Apollo Bay is an excellent Australian town with plenty of protected swimming bays, fine dining and outstanding shopping. It is ideally located at the Great Otway National Park's foothills which means you have extraordinary views. Apollo Bay is also along the famous road that leads to the Twelve Apostles rock formations.
With its location 186 km south-west of Melbourne, you are spoilt for choice as far as top restaurants, cafes and bars are concerned. Here you have excellent seafood as you might have come to expect with the outstanding Australian coastal towns, but also Chinese and Thai.
Read More: 5-6 Days Australia Hike Places
8. Esperance, WA
Esperance is ten hours east of Perth and a bustling town with magnificent white sandy beaches. It is the perfect base town to other destinations like the Cape Le Grande National Park. Esperance is great for retirees, families with kids, singles and professionals and a great tourist town.
It has its own schools and hospital, outstanding shopping, travel agents, medical centres and pharmacies. One of its main tourist attractions is the famous Pink Lake. While it is a thriving town it mainly serves the forestry and fishing industries, as cattle, sheep and wheat farming.
9. Broome, WA
Broome even has an international airport and the shining jewel of Kimberly Coast. From here you have excellent access to places like the Dampier Peninsula, Horizontal Falls and Cable beach. Broom offers both tourists and locals an outstanding shopping experience to keep any shopaholic more than happy.
From clothing boutiques to Jewellers, art, bookstores, photography shops, shopping centres, camping supplies, health stores, outstanding restaurants and cafes, clubs, pubs and bars everyone loves this town.
10. Lakes Entrance, Victoria
Lakes Entrance is on Victoria's east coast midway between Bass Strait and the Gippsland Lakes. From here you can visit Ninety Mile Beach and the nearby Lake Tyers.
Here you have a choice of the finest restaurants including one of the top ten seafood restaurants in Victoria, the One Hat Boathouse restaurant. You have a wide choice of other top restaurants, take away's and cafes.
Other great places that you can visit from here include Prom Country, Bermagui, Merimbula, Tarwin Lower, Venus Bay, Inverloch, Philip Island, Wilsons Promontory and so much more.
This gorgeous town is eight hours from Sydney, five hours from Canberra, three hours from Merimbula and two hours from Traralgon.
Read More: Top 10 Gardens to Visit in Australia in 2020
Conclusion
Anyone of these top towns in Australia is at any given time a great place to live and work. They offer you everything you need while the beach and everything that comes with it, is within walking distance. You are away from city life while you know you can drive to your closest city when you want to. These towns are also great tourist attractions when you are looking for a smaller destination with your family with plenty of water activities and activities in town.
References
Also See : How To Build the Australian Economy Post Covid-19