Top 5 Tracks of The Killers
We know how excited you are to be swept away by music through The Killers' Top 5 Tracks. Australian Unwrapped would like to give you first a glimpse of the life of the artist. Enjoy reading and listening!
All about The Killers 
Who are The Killers: Brandon Flowers (lead vocals, keyboards, bass), Dave Keuning (lead guitar, backing vocals), Mark Stoermer (bass, rhythm guitar, backing vocals), and Ronnie Vannucci Jr. (drums, percussion) formed the American rock band The Killers in 2001 in Las Vegas. The Killers are regarded as one of the biggest rock bands of the 21st century as they sold more than 28 million records worldwide.
Origin: Las Vegas, Nevada, U.S.
Genres: Alternative rock – Indie rock – Post-punk revival – New wave – Heartland rock – Pop rock
This post contains some affiliate links. If you click through and make a purchase, I'll earn a commission at no additional cost to you.

The band's name was coined from the logo on the bass drum played in the music video of the song "Crystal" by New Order.
Brandon Flowers worked as a waiter.
Brandon has a fear of flying and the number 621 because in game during his childhood days, he was told that he will die on June 21.


We freaking love music here at Unwrapped, and we adore The Killers. In our humble opinion, here are the BEST FIVE SONGS by the legendary The Killers (most liked, listened and downloaded songs) across the web!!!
Scroll for more!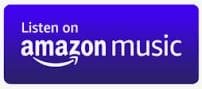 Five All-Time Best Songs of The Killers
Mr. Brightside
Somebody Told Me
When You Were Young
Human
All These Things That I've Done


Mr. Brightside
Length: 3:42
Release: 2009
Opening Lyrics:
Coming out of my cage and I've been doing just fine
Gotta, gotta be down, because I want it all
It started out with a kiss, how did it end up like this?
It was only a kiss, it was only a kiss
Now I'm falling asleep and she's calling a cab
While he's having a smoke and she's taking a drag
Now they're going to bed and my stomach is sick
And it's all in my head, but she's touching his
Chest now, he takes off her
Dress now, let me go
And I just can't look, it's killing me
They're taking control
Jealousy, turning saints into the sea
Swimming through sick lullabies, choking on your alibis
But it's just the price I pay, destiny is calling me
Open up my eager eyes, 'cause I'm Mr. Brightside
Somebody Told Me
Length: 3:17
Release: 2009
Opening Lyrics:
Breakin' my back just to know your name
Seventeen tracks and I've had it with this game
A breakin' my back just to know your name
But Heaven ain't close in a place like this
Anything goes but don't blink, you might miss
'Cause Heaven ain't close in a place like this
I said Heaven ain't close in a place like this
Bring it back down, bring it back down tonight (hoo hoo)
Never thought I'd let a rumor ruin my moonlight
Well somebody told me you had a boyfriend
Who looked like a girlfriend
That I had in February of last year
It's not confidential, I've got potential
When You Were Young
Length: 3:40
Release: 2009
Opening Lyrics:
You sit there in your heartache
Waiting on some beautiful boy to
To save you from your old ways
You play forgiveness
Watch it now, here he comes
He doesn't look a thing like Jesus
But he talks like a gentlemen
Like you imagined when you were young
Can we climb this mountain?
I don't know
Higher now than ever before
I know we can make it if we take it slow
Let's take it easy
Easy now, watch it go
Human
Length: 4:05
Release: 2009
Opening Lyrics:
I did my best to notice
When the call came down the line
Up to the platform of surrender
I was brought, but I was kind
And sometimes I get nervous
When I see an open door
Close your eyes
Clear your heart
Cut the cord
Are we human
Or are we dancer?
My sign is vital
My hands are cold
And I'm on my knees
Looking for the answer
Are we human
Or are we dancer?
All These Things That I've Done
Length: 5:01
Release: 2009
Opening Lyrics:
When there's nowhere else to run
Is there room for one more son
One more son
If you can hold on
If you can hold on, hold on
I want to stand up, I want to let go
You know, you know – no you don't, you don't
I want to shine on in the hearts of men
I want a meaning from the back of my broken hand
Another head aches, another heart breaks
I am so much older than I can take
And my affection, well it comes and goes
I need direction to perfection, no no no no Help me out
Yeah, you know you got to help me out
Yeah, oh don't you put me on the backburner
You know you got to help me out
The Killers : A Song List Worth Listening
I hope you enjoyed listening to The Killers !
I undoubtedly knew that you'll love all five.
Share which song you liked the most in the Comments section below for others to try listening too.
More Music: DaBaby: Top 5 Songs
Support The Killers: