Top 5 Tracks of DaBaby
We know how excited you are to be swept away by music through DaBaby's Top 5 Tracks. Australian Unwrapped would like to give you first a glimpse of the life of the artist. Enjoy reading and listening!
All about DaBaby 
Who is DaBaby: DaBaby (previously known as Baby Jesus) was born Jonathan Lyndale Kirk on December 22, 1991 who ascended to widespread popularity in 2019 after releasing many mixtapes. DaBaby's first studio album, Baby on Baby (2019), reached Billboard 200 on Top 7 which featured the international hit "Suge" while his second studio album, Kirk (2019), made it to the top spot which housed "Intro" and "Bop".
Full Name: Jonathan Lyndale Kirk
Also Known As: Baby Jesus
Born: December 22, 1991
Origin: Charlotte, North Carolina, U.S.
Genres: Hip hop – Trap
Zodiac: Capricorn
This post contains some affiliate links. If you click through and make a purchase, I'll earn a commission at no additional cost to you.

Billion Dollar Baby is the name of his clothing line.
Baby Jesus was his first stage moniker which he later changed as it posed distraction to music fans.
His favorite actor is Vin Diesel and his favorite actress is Jennifer Lopez.


We freaking love music here at Unwrapped, and we adore DaBaby. In our humble opinion, here are the BEST FIVE SONGS by the legendary DaBaby (most liked, listened and downloaded songs) across the web!!!
Scroll for more!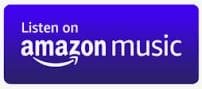 Five All-Time Best Songs of DaBaby
ROCKSTAR (feat. Roddy Ricch)
Levitating (feat. Dababy)
BOP
Suge
Baby (Lil Baby feat. DaBaby)


ROCKSTAR (feat. Roddy Ricch)
Length: 3:01
Release: 2020
Opening Lyrics:
Woo, woo
I pull up like
How you pull up, Baby? How you pull up? (Oh)
How you pull up? I pull up (Seth in the kitchen)
Let's go
Brand new Lamborghini, fuck a cop car
With the pistol on my hip like I'm a cop (yeah, yeah, yeah)
Have you ever met a real nigga rockstar?
This ain't no guitar, bitch, this a Glock (woo)
My Glock told me to promise you gon' squeeze me (woo)
You better let me go the day you need me (woo)
Soon as you up me on that nigga, get to bustin' (woo)
And if I ain't enough, go get the chop
It's safe to say I earned it, ain't a nigga gave me nothin' (yeah, yeah)
I'm ready to hop out on a nigga, get to bustin'
Know you heard me say, "You play, you lay, " don't make me push the button
Full of pain, dropped enough tears to fill up a fuckin' bucket
Levitating (feat. Dababy)
Length: 3:23
Release: 2020
Opening Lyrics:
If you wanna run away with me, I know a galaxy
And I can take you for a ride
I had a premonition that we fell into a rhythm
Where the music don't stop for life
Glitter in the sky, glitter in my eyes
Shining just the way I like
If you're feeling like you need a little bit of company
You met me at the perfect time
You want me, I want you, baby
My sugarboo, I'm levitating
The Milky Way, we're renegading
Yeah, yeah, yeah, yeah, yeah
BOP
Length: 2:39
Release: 2019
Opening Lyrics:
You know everybody been waiting on that Baby, man
I mean, it's like ever since Baby on Baby dropped
Man, like, you know (Ever since Baby on Baby dropped)
Ain't nobody drop shit (Oh Lord, Jetson made another one)
Let's go, hah
I needed some shit with some bop in it (Let's go)
I flew past the whip with that blunt in my mouth
Watch the swervin', that whip had a cop in it (Woo)
My bitch got good pussy, fly her 'cross the country
I finish the show and I hop in it
I got me a milli', I did it legit-ly
I'm still with the shits, I'm a hot nigga (Hot)
Suge
Length: 2:43
Release: 2019
Opening Lyrics:
Pooh, you a fool for this one
Ha
Oh lord, Jetson made another one
Hah
Pack in the mail, it's gone (Uh)
She like how I smell, cologne (Yeah)
I just signed a deal, I'm on
Yeah, yeah
I go where I want
Good, good
Play if you want, let's do it (Ha)
I'm a young CEO, Suge (Yeah)
Yeah, yeah
The first nigga play, I'ma body a nigga (Ha)
I just checked my balance
I'll probably pull up to your hood
And come buy me a nigga (No cap)
You know that your ho told you that nigga crazy
Don't think that she lied to you, nigga (Bitch)
Get caught with your ho when I'm poppin' 'em both
Now they high just like Bobby and Whitney (Haa)
Baby (Lil Baby feat. DaBaby)
Length: 2:22
Release: 2019
Opening Lyrics:
Yeah
Rest in peace to Bankroll, show 'em how to do it
Baby goin' crazy, he been gettin' straight to it
I done caught so many flights I end up fuckin' all the stewardesses
Catch me in Atlanta, no security with my jewelry
Found out I'm rich, my baby mama talkin' suin' me
'Nother bitch tellin' lies on the pussy like she screwin' me
Catch him down bad, that's his ass, nigga, you or me
SI diamonds on the chain, he ain't foolin' me
We was skippin' school on the train, duckin' truancy
My main partner turned into a rat, he talkin' 'bout Rod and me
I pray the judge give that boy a bond so I can pop him
We was in the hood, sellin' bags, shootin' choppas
I done fucked around and tried to go and lease a helicopter
Baby really a problem, somebody gotta stop him
And the haters watchin' too hard, I think they got binoculars
DaBaby : A Song List Worth Listening
I hope you enjoyed listening to DaBaby !
I undoubtedly knew that you'll love all five.
Share which song you liked the most in the Comments section below for others to try listening too.
More Music: Lukas Graham: Top 5 Songs
Support DaBaby: