Top 5 Tracks of NF
We know how excited you are to be swept away by music through NF's Top 5 Tracks. Australian Unwrapped would like to give you first a glimpse of the life of the artist. Enjoy reading and listening!
All about NF 
Who is NF: Known by his initials NF, Nathan John Feuerstein has released two EPs, I'm Free (2012), and a self-titled EP in 2014 with Capitol CMG. NF has released five studio albums: Moments (2010), Mansion (2015), Therapy Session (2016), Perception (2017), and The Search (2019) and a mixtape entitled Clouds (The Mixtape) (2021). The Gospel Music Association Dove Award for Rap/Hip Hop Album of the Year (Therapy Session); two No. 1 debuts on the Billboard 200 charts (Perception and The Search); and a 6x-platinum certified single in the United States which also charted internationally ("Let You Down") were some of his recognitions.
Full Name: Nathan John Feuerstein
Born: March 30, 1991
Origin: Gladwin, Michigan, U.S.
Genres: Hip hop – Christian hip hop
Zodiac: Aries
This post contains some affiliate links. If you click through and make a purchase, I'll earn a commission at no additional cost to you.

Nathan's parents were divorced and he was abused by her mother's boyfriend so his father took him from his mother's custody.
His mother died from an overdose in 2009 which led to write and dedicate to her the song "How Could You Leave Us".
He graduated from Gladwin High School in 2009 and was on the basketball team.


We freaking love music here at Unwrapped, and we adore NF. In our humble opinion, here are the BEST FIVE SONGS by the legendary NF (most liked, listened and downloaded songs) across the web!!!
Scroll for more!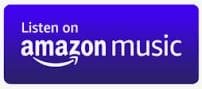 Five All-Time Best Songs of NF
Let You Down
Lie
If You Want Love
The Search
When I Grow Up


Let You Down
Length: 3:32
Release: 2017
Opening Lyrics:
Feels like we're on the edge right now
I wish that I could say I'm proud
I'm sorry that I let you down
I let you down
All these voices in my head get loud
I wish that I could shut them out
I'm sorry that I let you down
Let you down
Yeah, I guess I'm a disappointment
Doing everything I can
I don't wanna make you disappointed
It's annoying
I just wanna make you feel like everything I ever did
Was never tryna make an issue for you
But I guess the more you thought about everything
You were never even wrong in the first place, right?
Lie
Length: 3:29
Release: 2017
Opening Lyrics:
I heard you told your friends that I'm just not your type
If that's how you really feel, then why'd you call last night?
You say all I ever do is just control your life
But how you gonna lie like that, how you gonna lie like that?
Yeah, I heard you said I ain't the type for you
I don't regret it though, I learned from it
They should have you locked up for all the time you stole from us
Took you out when I had no money
Only person that you ever cared about was you, that's why it's so funny
You want somebody that'll keep you warm at night, then tell me, why you actin' cold to me?
You ain't the only one to blame, no
I'm the one that made you rich when I bought every lie you sold to me
Yeah, heard you threw away the pictures
But you still got the memories of us, so I guess that don't really make a difference
Flippin' through 'em in your head
Got you texting me all hours any night
If You Want Love
Length: 3:19
Release: 2017
Opening Lyrics:
I just need some time, I'm tryna think straight
I just need a moment in my own space
Ask me how I'm doin', I'll say "okay, " yeah
But ain't that what we all say?
Sometimes I think back to the old days
In the pointless conversations with the old me
Yeah, back when my momma used to hold me
I wish somebody woulda told me
If you want love, you gon' have to go through the pain
If you want love, you gon' have to learn how to change
If you want trust, you gon' have to give some away
If you want love, if you want love
Yeah, as a kid I used to think life
Is moving so slow, I watch it go by
The Search
Length: 4:08
Release: 2019
Opening Lyrics:
"Hey, Nate, how's life?"
I don't know, it's alright
I've been dealin' with some things like every human being
And really didn't sleep much last night (last night)
"I'm sorry", that's fine
I just think I need a little me time
I just think I need a little free time
Little break from the shows and the bus rides (bus rides), yeah
Last year I had a breakdown
Thoughts tellin' me I'm lost gettin' too loud
Had to see a therapist, then I found out
Somethin' funny's goin' on up in my house
Yeah, I started thinkin' maybe I should move out
You know, pack my car, take a new route
Clean up my yard, get the noose out
Hang up my heart, let it air out (air out)
When I Grow Up
Length: 3:16
Release: 2019
Opening Lyrics:
Yeah, when I grow up, you know what I wanna be?
Take a seat, let me tell you my ridiculous dreams
I wanna rap, yeah, I know it's hard to believe
And I can tell you're already thinkin' I will never succeed
But I'm okay with it, I admit the lyrics are weak
I been workin' on 'em, I'll be good eventually
I understand you gotta crawl before you get to your feet
But I been running for a while, they ain't ready for me, ah
I know this probably isn't really realistic
And honestly, I might not ever make a difference
But that don't make a difference, I'ma have to risk it
I been crunchin' numbers, you ain't gotta be a mathematician
And see the odds ain't rootin' for me
I can't lie though, it's kinda how I like it to be
The underdog, yeah, you probably think you know what I mean
But what I'm saying is they ever push me, I'm gonna swing, yeah
NF : A Song List Worth Listening
I hope you enjoyed listening to NF !
I undoubtedly knew that you'll love all five.
Share which song you liked the most in the Comments section below for others to try listening too.
More Music: Joel Adams: Top 5 Songs
Support NF: