Top 5 Tracks of The Chainsmokers
We know how excited you are to be swept away by music through The Chainsmokers' Top 5 Tracks. Australian Unwrapped would like to give you first a glimpse of the life of the artist. Enjoy reading and listening!
All about The Chainsmokers 
Who are The Chainsmokers: Alexander "Alex" Pall and Andrew "Drew" Taggart comprised American music duo The Chainsmokers. They rose to fame with the hit single "#Selfie" released in 2014. They were known for their chart-topping song "Roses" which made it to US Billboard Hot 100 Top 10.
Origin: New York City, U.S.
Genres: EDM – Pop – Electropop – Future bass
Members: Drew Taggart – Alex Pall
This post contains some affiliate links. If you click through and make a purchase, I'll earn a commission at no additional cost to you.

 "Our Thing" is the New York City-based brand whom the duo helped in creative designs as they are both into fashion.
Eating steak and drinking espresso is the duo's ritual before getting on stage to perform.
The duo was an avid fan of Coldplay.


We freaking love music here at Unwrapped, and we adore The Chainsmokers. In our humble opinion, here are the BEST FIVE SONGS by the legendary The Chainsmokers (most liked, listened and downloaded songs) across the web!!!
Scroll for more!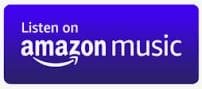 Five All-Time Best Songs of The Chainsmokers
Closer
Something Just Like This
Don't Let Me Down
Paris
Roses


Closer
Length: 4:04
Release: 2016
Opening Lyrics:
Hey, I was doing just fine before I met you
I drink too much, and that's an issue, but I'm okay
Hey, you tell your friends it was nice to meet them
But I hope I never see them again
I know it breaks your heart
Moved to the city in a broke-down car, and
Four years, no calls
Now you're looking pretty in a hotel bar, and
I-I-I can't stop
No, I-I-I can't stop
Something Just Like This
Length: 4:07
Release: 2017
Opening Lyrics:
I've been reading books of old
The legends and the myths
Achilles and his gold
Hercules and his gifts
Spiderman's control
And Batman with his fists
And clearly I don't see myself upon that list
But she said, "Where'd you wanna go?
How much you wanna risk?
I'm not looking for somebody
With some superhuman gifts
Some superhero
Some fairytale bliss
Just something I can turn to
Somebody I can kiss
I want something just like this"
Don't Let Me Down
Length: 3:28
Release: 2016
Opening Lyrics:
Crashing, hit a wall
Right now I need a miracle
Hurry up now, I need a miracle
Stranded, reaching out
I call your name, but you're not around
I say your name, but you're not around
I need you, I need you, I need you right now
Yeah, I need you right now
So don't let me, don't let me, don't let me down
I think I'm losing my mind now
Paris
Length: 3:41
Release: 2017
Opening Lyrics:
We were staying in Paris
To get away from your parents
And I thought: "Wow, if I could take this in a shot right now
I don't think that we could work this out"
Out on the terrace
I don't know if it's fair
But I thought: "How could I let you fall by yourself
While I'm wasted with someone else?"
If we go down, then we go down together
They'll say you could do anything
They'll say that I was clever
If we go down, then we go down together
We'll get away with everything
Let's show them we are better
Let's show them we are better
Let's show them we are better
Roses
Length: 3:46
Release: 2015
Opening Lyrics:
Take it slow, but it's not typical
He already knows that my love is fire
His heart was a stone, but then his hands roam
I turned him to gold and it took him higher
Oh, I'll be your daydream, I'll wear your favorite things
We could be beautiful
Get drunk on the good life, I'll take you to paradise
Say you'll never let me go
Deep in my bones, I can feel you
Take me back to a time only we knew
Hideaway
We could waste the night with an old film
Smoke a little weed on the couch in the back room
The Chainsmokers : A Song List Worth Listening
I hope you enjoyed listening to The Chainsmokers !
I undoubtedly knew that you'll love all five.
Share which song you liked the most in the Comments section below for others to try listening too.
More Music: Drake: Top 5 Songs
Support The Chainsmokers: