Top 5 Tracks of Drake
We know how excited you are to be swept away by music through Drake's Top 5 Tracks. Australian Unwrapped would like to give you first a glimpse of the life of the artist. Enjoy reading and listening!
All about Drake 
Who is Drake: Aubrey Drake Graham rose to stardom through the successes of his first three singles Thank Me Later (2010), Take Care (2011) and Nothing Was the Same (2013). Some of his chart-topping singles were "One Dance", "God's Plan", "Nice for What", and "In My Feelings".
Full Name: Aubrey Drake Graham
Born: October 24, 1986
Origin: Toronto, Ontario, Canada
Other names: Champagne Papi – Drizzy – 6 God
Zodiac: Scorpio
This post contains some affiliate links. If you click through and make a purchase, I'll earn a commission at no additional cost to you.

Jimmy Brooks on Degrassi: The Next Generation was the character he played for 8 years which was his stepping stone in his career before music.
His song Unthinkable was inspired by his crush on Nicki Minaj.
The songstress Aaliyah had the biggest influence on Drake where he got a huge tattoo of her face on his back with tattoos of his mother, grandmother and uncle.


We freaking love music here at Unwrapped, and we adore Drake. In our humble opinion, here are the BEST FIVE SONGS by the legendary Drake (most liked, listened and downloaded songs) across the web!!!
Scroll for more!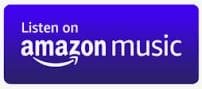 Five All-Time Best Songs of Drake
One Dance
God's Plan
Passionfruit
Yes Indeed
Laugh Now Cry Later (feat. Lil Durk)


One Dance
Length: 2:53
Release: 2016
Opening Lyrics:
Baby, I like your style
Grips on your waist
Front way, back way
You know that I don't play
Streets not safe
But I never run away
Even when I'm away
Oti, oti, there's never much love when we go OT
I pray to make it back in one piece
I pray, I pray
That's why I need a one dance
Got a Hennessy in my hand
One more time 'fore I go
Higher powers taking a hold on me
I need a one dance
Got a Hennessy in my hand
One more time 'fore I go
Higher powers taking a hold on me
God's Plan
Length: 3:18
Release: 2018
Opening Lyrics:
Yeah, they wishin' and wishin' and wishin' and wishin'
They wishin' on me, yuh
I been movin' calm, don't start no trouble with me
Tryna keep it peaceful is a struggle for me
Don't pull up at 6 AM to cuddle with me
You know how I like it when you lovin' on me
I don't wanna die for them to miss me
Yes, I see the things that they wishin' on me
Hope I got some brothers that outlive me
They gon' tell the story, shit was different with me
God's plan, God's plan
I hold back, sometimes I won't, yuh
I feel good, sometimes I don't, ayy, don't
I finessed down Weston Road, ayy, 'nessed
Might go down a G-O-D, yeah, wait
I go hard on Southside G, yuh, Way
I make sure that north side eat
And still
Passionfruit
Length: 4:58
Release: 2017
Opening Lyrics:
Hold on, hold on, fuck that
Fuck that shit
Hold on, I got to start this motherfuckin' record over again
Wait a minute
Fuck that shit
Still on this motherfuckin' record
I'ma play this motherfucka for y'all
Ayy, y'all get some more drinks goin' on
I'll sound a whole lot better
Listen
Seeing you got ritualistic
Cleansin' my soul of addiction for now
'Cause I'm fallin' apart
Yeah, tension
Between us just like picket fences
You got issues that I won't mention for now
'Cause we're fallin' apart
Yes Indeed
Length: 2:22
Release: 2018
Opening Lyrics:
The dash, it's digital, the schedule busy
My head in a hoodie, my shorty a goodie
My cousins are crazy, my cousins like Boogie
Life is amazin', it is what it should be
Been here for ten but I feel like a rookie
I tell her, "look up" 'cause it's snowin' in Tootsie's
Booked for three years, man you can't even book me
It's me and Lil Baby, this shit goin' crazy
Wheezy produced it and Weezy F. made me
And she held it down, so she got a Mercedes
Young Money Records, the Army, the Navy
They ran me ten thousand, I threw it like Brady
The foreign is yellow like Tracee and K.D
I trusted my niggas, they never betrayed me
Met all these niggas, they sweeter than Sadie
When I started out, I just took what they gave me
Did all the favors, they never repaid me
It worked in my favor, 'cause nobody saved me
Laugh Now Cry Later (feat. Lil Durk)
Length: 4:21
Release: 2020
Opening Lyrics:
Woah, woah
Yeah
Sometimes we laugh and sometimes we cry, but I guess you know now, baby
I took a half and she took the whole thing, slow down, baby (baby)
We took a trip, now we on your block and it's like a ghost town, baby
Where do these niggas be at when they say they doin' all this and all that?
Tired of beefin' you bums, you can't even pay me enough to react
Been wakin' up in the crib and sometimes I don't even know where I'm at
Please don't play that nigga songs in this party, I can't even listen to that
Anytime that I ran into somebody, it must be a victory lap, ayy
Shawty, come sit on my lap, ayy, they sayin' Drizzy just snap
Distance between us is not like a store, this isn't a closeable gap, ayy
I've seen some niggas attack and don't end up makin' it back
I know that they at the crib goin' crazy, down bad
What they had didn't last, damn, baby
Drake : A Song List Worth Listening
I hope you enjoyed listening to Drake !
I undoubtedly knew that you'll love all five.
Share which song you liked the most in the Comments section below for others to try listening too.
More Music: Lewis Capaldi: Top 5 Songs
Support Drake: