Top 5 Tracks of Olivia Rodrigo
We know how excited you are to be swept away by music through Olivia Rodrigo's Top 5 Tracks. Australian Unwrapped would like to give you first a glimpse of the life of the artist. Enjoy reading and listening!
All about Olivia Rodrigo 
Who is Olivia Rodrigo: Olivia Isabel Rodrigo rose to prominence as the star in the Disney television shows Bizaardvark and High School Musical: The Musical: The Series. Rodrigo launched her lead single "Drivers License," which smashed global benchmark and became one of the greatest singles of 2021 then she got  "Deja Vu" and "Good 4 U" the year after.
Full Name: Olivia Isabel Rodrigo
Born: February 20, 2003
Origin: Murrieta, California, U.S.
Genres: Pop – Pop rock – Indie pop – Alternative pop
Zodiac: Pisces
This post contains some affiliate links. If you click through and make a purchase, I'll earn a commission at no additional cost to you.

Olivia is Filipino-American and she loves lumpia (spring rolls).
Somebody Told Me by The Killers is one of Olivia's favorite songs.
Her favorite actress is Emma Watson and he adored Robert Pattinson so much!


We freaking love music here at Unwrapped, and we adore Olivia Rodrigo. In our humble opinion, here are the BEST FIVE SONGS by the legendary Olivia Rodrigo (most liked, listened and downloaded songs) across the web!!!
Scroll for more!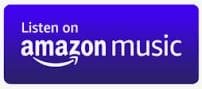 Five All-Time Best Songs of Olivia Rodrigo
good 4 u
drivers license
déjà vu
traitor
happier


good 4 u
Length: 2:58
Release: 2021
Opening Lyrics:
Well, good for you, I guess you moved on really easily
You found a new girl, and it only took a couple weeks
Remember when you said that you wanted to give me the world? (World?)
And good for you, I guess that you've been working on yourself
I guess that therapist I found for you, she really helped
Now you can be a better man for your brand-new girl (girl)
Well, good for you, you look happy and healthy
Not me, if you ever cared to ask
Good for you, you're doing great out there without me, baby
God, I wish that I could do that
I've lost my mind, I've spent the night crying on the floor of my bathroom
But you're so unaffected, I really don't get it
But I guess good for you
drivers license
Length: 4:02
Release: 2021
Opening Lyrics:
I got my driver's license last week
Just like we always talked about
'Cause you were so excited for me
To finally drive up to your house
But today I drove through the suburbs
Cryin' 'cause you weren't around
And you're probably with that blonde girl
Who always made me doubt
She's so much older than me
She's everything I'm insecure about
Yeah, today I drove through the suburbs
'Cause how could I ever love someone else?
déjà vu
Length: 3:35
Release: 2021
Opening Lyrics:
Car rides to Malibu
Strawberry ice cream
One spoon for two
And trading jackets
Laughing 'bout how small it looks on you
(Ha-ha-ha-ha, ha-ha-ha-ha, ha-ha-ha-ha)
Watching reruns of Glee
Being annoying
Singing in harmony
I bet she's bragging
To all her friends, saying you're so unique, hmm
So when you gonna tell her
That we did that, too?
She thinks it's special
But it's all reused
That was our place, I found it first
I made the jokes you tell to her when she's with you
traitor
Length: 3:49
Release: 2021
Opening Lyrics:
Ooh-ooh-ooh
Ah-ah-ah-ah-ah
Brown guilty eyes and little white lies
Yeah, I played dumb but I always knew
That you'd talk to her, maybe did even worse
I kept quiet so I could keep you
And ain't it funny
How you ran to her
The second that we called it quits?
And ain't it funny
How you said you were friends?
Now it sure as hell don't look like it
You betrayed me
And I know that you'll never feel sorry
For the way I hurt, yeah
You'd talk to her
When we were together
Loved you at your worst
But that didn't matter
happier
Length: 2:55
Release: 2021
Opening Lyrics:
We broke up a month ago
Your friends are mine, you know, I know
You've moved on, found someone new
One more girl who brings out the better in you
And I thought my heart was detached
From all the sunlight of our past
But she's so sweet, she's so pretty
Does she mean you forgot about me?
Oh, I hope you're happy
But not like how you were with me
I'm selfish, I know, I can't let you go
So find someone great, but don't find no one better
I hope you're happy, but don't be happier
Olivia Rodrigo : A Song List Worth Listening
I hope you enjoyed listening to Olivia Rodrigo !
I undoubtedly knew that you'll love all five.
Share which song you liked the most in the Comments section below for others to try listening too.
More Music: Eminem: Top 5 Songs
Support Olivia Rodrigo: