Essential Tips All First Time Authors Must Follow
First Time Authors – Important Tips To Remember
The first-time authors must first realise that launching their first book can be a great challenge and a daunting task.
Generally, publishing a book, particularly the first of its kind is a great task—as you are bound to make some hurting and agonising mistakes.
Here are some proven and essential tips all the first-time authors must follow to start their publications.
1. Understand Your Audience
You need to research your target audience to know what they want if you want to be a savvy and successful author. Know what they like and what they hate.
Just make sure you read a lot of books relating to your niche if you are not certain about the type of author you are.
While reading, take note of the categories, titles, and thoughts behind every book. Read those books you are passionate about and relevant to your subject matter.
Don't forget that excellent writers and winning authors are insatiable readers.
2. Break Your Book into Little Milestones
Writing and publishing a book can be compared to a marathon race that needs strength, dedication, and discipline to complete.
It is noteworthy that books are in sentences, paragraphs, sections, and chapters.
Hence, divide your writing into small pieces to be tackled one after the other until everything is completed.
Read More:
How To Write Your First Book in 2020
3. Prepare Your First Draft
With your first or rough draft, you cultivate and build up your writing practice.
Set a target for yourself and stick to the target to make it a schedule. Determine the number of words you will write in one hour and set the time.
Keep your notes close to you when writing your rough draft to serve as a guide to writing every section in the chapter of your book.
4. Prepare Your Second Draft
The second draft is a great rewriting with little changes and fixing the issues noticed in the first draft.
Seek the help of your mentor, experts, friends, and family at this stage and employ an editor to give his candid feedback.
5. Employ an Editor
You need an independent person to help you, even if you can write the first, second, or even the third draft all alone.
Editors are qualified experts who transform manuscripts into what readers will enjoy.
6. Employ an Expert Proofreader
It is recommended that you hire a proofreader to proofread your book. It can be a waste of time to do the proofreading yourself.
A professional proofreader reads your book thoroughly and corrects all the mistakes therein.
7. Format Your Publication
Writing a book is different from publishing it. They are two separate skills that take a different state of mind to be successful at.
While writing lets you demonstrate your creativity, book publishing needs a much more coherent approach.
There are different writing applications and software packages out there you can use to format your book.
Also, you will need the service of a cover designer for the cover of your new book.
8. Publish and Market Your Book
It is not just enough to write a book but your book must be published and marketed.
If you want to be a successful author, you must write, publish, promote, and sell your book.
You can build the list of emails of dedicated readers of advanced or early copies of your new publication and provide reviews.
You can also decide to offer something for free to entice your readers and target audience to buy your book.
Read More:
List of Places where Authors can Promote their Books for Free
9. Final Thoughts
You are not supposed to be the subject matter professional before you start writing your first publication, but before you publish your first book, you will become one.
All you need to get started is your aptitude to write clearly and a little patience. Identify an area where you can write freely and where your shortcomings and strengths are.
Also Enjoy:
Best 100 Dystopian Books of All Time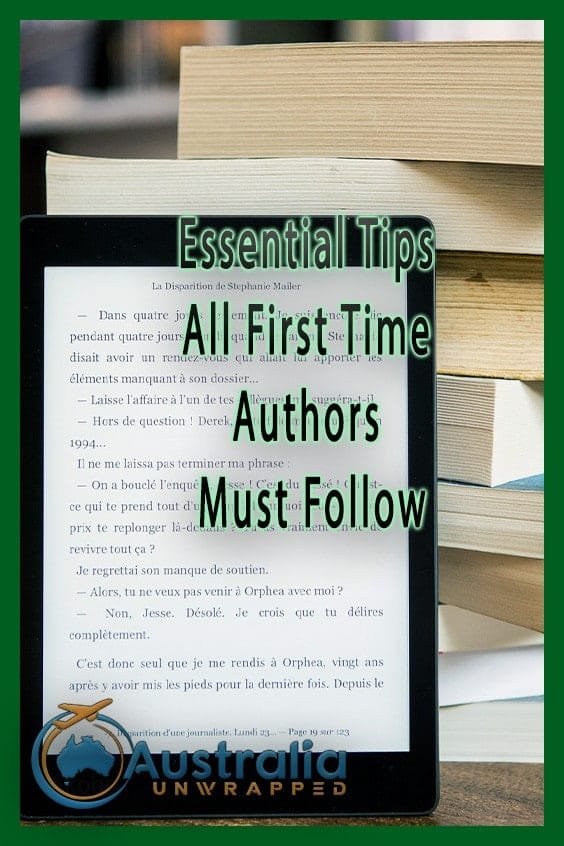 Main Image Source : Pixabay
Also See : Use These Excellent Tips for Travel Marketing and Make Money Online
What Would You Do If Internet Disappeared? (Top 10 Things That Would Change Forever)