Top 5 Tracks of Survivor
We know how excited you are to be swept away by music through Survivor's Top 5 Tracks. Australian Unwrapped would like to give you first a glimpse of the life of the artist. Enjoy reading and listening!
All about Survivor 
Who are Survivor: Jim Peterik and Frankie Sullivan composed the American rock band Survivor in Chicago in 1978. They were best-known for their double-platinum-certified 1982 hit "Eye of the Tiger", the theme song of the movie Rocky III which stayed at the #1 spot for six weeks in the US. The band continued to produce chart-topping singles like "Burning Heart" (US number 2), "The Search Is Over" (US number 4), "High on You" (US number 8), "Is This Love" (US number 9), and "I Can't Hold Back" (US number 13).
Origin: Chicago, Illinois, U.S.
Genres: Rock – arena rock – hard rock – pop rock
This post contains some affiliate links. If you click through and make a purchase, I'll earn a commission at no additional cost to you.

Peterik was also inspired to change the band's name because of his narrow escape from death when he was unable to attend a Chase concert scheduled for Jackson, Minnesota on August 9, 1974. Bill Chase and most of his band were killed in a plane crash that he wasn't on.  
Bickler and Peterik both worked as jingle singers before forming the band.  Peterik sung the Beach Boys' "Good Vibrations" in a Sunkist commercial.


We freaking love music here at Unwrapped, and we adore Survivor. In our humble opinion, here are the BEST FIVE SONGS by the legendary Survivor (most liked, listened and downloaded songs) across the web!!!
Scroll for more!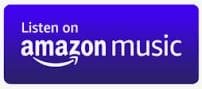 Five All-Time Best Songs of Survivor
Eye of the Tiger
Burning Heart
The Search Is Over
I Can't Hold Back
Ever Since The World Began


Eye of the Tiger
Length: 4:03
Release: 1982
Opening Lyrics:
Rising up, back on the street
Did my time, took my chances
Went the distance, now I'm back on my feet
Just a man and his will to survive
So many times it happens too fast
You change your passion for glory
Don't lose your grip on the dreams of the past
You must fight just to keep them alive
It's the eye of the tiger
It's the thrill of the fight
Rising up to the challenge of our rival
And the last known survivor
Stalks his prey in the night
Burning Heart
Length: 3:50
Release: 1985
Opening Lyrics:
Two worlds collide
Rival nations
It's a primitive clash
Venting years of frustrations
Bravely we hope
Against all hope
There is so much at stake
Seems our freedom's up
Against the ropes
Does the crowd understand?
Is it East versus West
Or man against man?
Can any nation stand alone?
In the burning heart
Just about to burst
There's a quest for answers
The Search Is Over
Length: 4:12
Release: 1984
Opening Lyrics:
How can I convince you
What you see is real?
Who am I to blame you
For doubting what you feel?
I was always reachin'
You were just a girl I knew
I took for granted
The friend I had in you
I was living for a dream
Loving for a moment
Taking on the world
That was just my style
Now I look into your eyes
I can see forever
The search is over
You were with me all the while
I Can't Hold Back
Length: 3:58
Release: 1954
Opening Lyrics:
There's a story in my eyes
Turn the pages of desire
Now it's time to trade those dreams
For the rush of passion's fire
I can feel you tremble when we touch
And I feel the hand of fate
Reaching out to both of us
I've been holding back the night
I've been searching for a clue from you
I'm gonna try with all my might
To make this story line come true
Ever Since The World Began
Length: 3:42
Release: 1982
Opening Lyrics:
I'll never know what brought me here
As if somebody led my hand
It seems I hardly had to steer
My course was planned
And destiny, it guides us all
And by it's hand we rise and fall
But only for a moment
Time enough to catch our breath again
And we're just another piece of the puzzle
Just another part of the plan
How one life touches the other
Is so hard to understand
Still we walk this road together
We try and go as far as we can
Survivor : A Song List Worth Listening
I hope you enjoyed listening to Survivor !
I undoubtedly knew that you'll love all five.
Share which song you liked the most in the Comments section below for others to try listening too.
More Music: Usher: Top 5 Songs
Support Survivor: