Top 5 Tracks of Bon Jovi
We know how excited you are to be swept away by music through Bon Jovi's Top 5 Tracks. Australian Unwrapped would like to give you first a glimpse of the life of the artist. Enjoy reading and listening!
All about Bon Jovi 
Who are Bon Jovi: Singer Jon Bon Jovi, keyboardist David Bryan, drummer Tico Torres, guitarist Phil X, and bassist Hugh McDonald composed the American rock band, Bon Jovi. They released their first two albums and their debut single "Runaway" managed to crack the Top 40. Slippery When Wet, the band's third album released in 1986, sold over 20 million copies and included three Top Ten singles, including two No. 1s ("You Give Love a Bad Name" and "Livin' on a Prayer"). New Jersey (1988) was also a very successful album, selling 10 million copies and scoring five Top 10 singles, including two at No. 1 ("Bad Medicine" and "I'll Be There for You").
Origin: Sayreville, New Jersey, U.S.
Genres: Glam metal – Hard rock – Arena rock – Pop rock
This post contains some affiliate links. If you click through and make a purchase, I'll earn a commission at no additional cost to you.

A record executive named Derek Shulman, who signed the band to PolyGram, gave them their band name. The name of John Bongiovi was anglicized by Shulman into Bon Jovi.
Jon Bon Jovi's favorite movie is "The Godfather".
Because Jon has sensitive eyes to sunlight and cigarette smoke, he always wears sunglasses, and he suffers from allergies and hay fever during the spring.


We freaking love music here at Unwrapped, and we adore Bon Jovi. In our humble opinion, here are the BEST FIVE SONGS by the legendary Bon Jovi (most liked, listened and downloaded songs) across the web!!!
Scroll for more!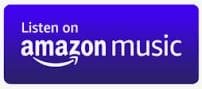 Five All-Time Best Songs of Bon Jovi
Livin' On A Prayer
You Give Love A Bad Name
It's My Life
Always
Wanted Dead or Alive

Livin' On A Prayer
Length: 4:09
Release: 2009
Opening Lyrics:
Once upon a time not so long ago
Tommy used to work on the docks, union's been on strike
He's down on his luck, it's tough, so tough
Gina works the diner all day working for her man
She brings home her pay, for love, for love
She says, we've got to hold on to what we've got
It doesn't make a difference if we make it or not
We've got each other and that's a lot for love
We'll give it a shot
Woah, we're half way there
Woah, livin' on a prayer
Take my hand, we'll make it I swear
Woah, livin' on a prayer
You Give Love A Bad Name
Length: 3:42
Release: 2009
Opening Lyrics:
Shot through the heart
And you're to blame
Darlin', you give love a bad name
An angel's smile is what you sell
You promise me Heaven, then put me through hell
Chains of love got a hold on me
When passion's a prison, you can't break free
Oh, you're a loaded gun, yeah
Oh, there's nowhere to run
No one can save me
The damage is done
Shot through the heart
And you're to blame
You give love a bad name (bad name)
I play my part and you play your game
You give love a bad name (bad name)
Hey, you give love, a bad name
It's My Life
Length: 3:44
Release: 2009
Opening Lyrics:
This ain't a song for the broken-hearted
No silent prayer for faith-departed
And I ain't gonna be just a face in the crowd
You're gonna hear my voice when I shout it out loud
It's my life
It's now or never
But I ain't gonna live forever
I just want to live while I'm alive
(It's my life)
My heart is like an open highway
Like Frankie said, "I did it my way"
I just want to live while I'm alive
It's my life
Always
Length: 5:53
Release: 2009
Opening Lyrics:
This Romeo is bleeding
But you can't see his blood
It's nothing but some feelings
That this old dog kicked up
It's been raining since you left me
Now I'm drowning in the flood
You see, I've always been a fighter
But without you, I give up
I can't sing a love song
Like the way it's meant to be
Well, I guess I'm not that good anymore
But baby, that's just me
Wanted Dead or Alive
Length: 5:08
Release: 2009
Opening Lyrics:
It's all the same, only the names will change
Every day, it seems we're wastin' away
Another place where the faces are so cold
I'd drive all night just to get back home
I'm a cowboy
On a steel horse I ride
I'm wanted dead or alive
Wanted dead or alive
Sometimes I sleep, sometimes it's not for days
The people I meet always go their separate ways
Sometimes you tell the day by the bottle that you drink
And times when you're alone, well, all you do is think
Bon Jovi : A Song List Worth Listening
I hope you enjoyed listening to Bon Jovi !
I undoubtedly knew that you'll love all five.
Share which song you liked the most in the Comments section below for others to try listening too.
More Music: a-ha: Top 5 Songs
Support Bon Jovi: