Top 5 Tracks of AC/DC
We know how excited you are to be swept away by music through AC/DC's Top 5 Tracks. Australian Unwrapped would like to give you first a glimpse of the life of the artist. Enjoy reading and listening!
All about AC/DC 
Who are AC/DC: Scottish-born brothers Malcolm and Angus Young comprised the Australian rock band, ACϟDC, in Sydney in 1973. For Those About to Rock We Salute You (1981), was their first album to reach number one in the United States. After Rudd left the band before the release of their next album, Flick of the Switch (1983), Simon Wright was replaced by Chris Slade in 1989. Since 1995, Rudd has recorded five more albums with the band, beginning with Ballbreaker (1995). With Black Ice, the band's fifteenth studio album, they scored their biggest chart hit since For Those About to Rock, eventually reaching No.1 worldwide.
Origin: Sydney, New South Wales, Australia
Genres: Hard rock – Blues rock – Rock and roll – Heavy metal
This post contains some affiliate links. If you click through and make a purchase, I'll earn a commission at no additional cost to you.

The band's name came from the initials 'AC & DC' found on a sewing machine of their sister, which stands for alternating current/direct current. Malcom and Angus Young decided that the name should represent the band's sound.  
Rudd pleaded guilty to threats to kill and possession of methamphetamine and cannabis and was sentenced to eight months in home detention. 
 The Australian Post issued a stamp honoring AC/DC's Black In Black album cover in 2013. 


We freaking love music here at Unwrapped, and we adore AC/DC. In our humble opinion, here are the BEST FIVE SONGS by the legendary AC/DC (most liked, listened and downloaded songs) across the web!!!
Scroll for more!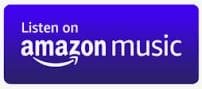 Five All-Time Best Songs of AC/DC
Back In Black
Highway To Hell
Thunderstruck
You Shook Me All Night Long
T.N.T


Back In Black
Length: 4:15
Release: 2012
Opening Lyrics:
Back in black
I hit the sack
I've been too long, I'm glad to be back
Yes, I'm let loose
From the noose
That's kept me hanging about
I've been looking at the sky
'Cause it's gettin' me high
Forget the hearse 'cause I never die
I got nine lives
Cat's eyes
Abusin' every one of them and running wild
'Cause I'm back
Yes, I'm back
Well, I'm back
Yes, I'm back
Well, I'm back, back
Well, I'm back in black
Yes, I'm back in black
Highway To Hell
Length: 3:28
Release: 2013
Opening Lyrics:
Livin' easy
Lovin' free
Season ticket on a one way ride
Askin' nothin'
Leave me be
Takin' everythin' in my stride
Don't need reason
Don't need rhyme
Ain't nothin' that I'd rather do
Goin' down
Party time
My friends are gonna be there too
I'm on the highway to hell
On the highway to hell
Highway to hell
I'm on the highway to hell
Thunderstruck
Length: 4:52
Release: 2012
Opening Lyrics:
Thunder, thunder, thunder, thunder
Thunder, thunder, thunder, thunder
Thunder, thunder
I was caught
In the middle of a railroad track (thunder)
I looked 'round
And I knew there was no turning back (thunder)
My mind raced
And I thought, what could I do? (Thunder)
And I knew
There was no help, no help from you (thunder)
Sound of the drums
Beating in my heart
The thunder of guns
Tore me apart
You've been
Thunderstruck
Rode down the highway
You Shook Me All Night Long
Length: 3:30
Release: 2013
Opening Lyrics:
She was a fast machine, she kept her motor clean
She was the best damn woman that I ever seen
She had the sightless eyes, telling me no lies
Knocking me out with those American thighs
Taking more than her share, had me fighting for air
She told me to come, but I was already there
'Cause the walls start shaking, the Earth was quaking
My mind was aching and we were making it
And you shook me all night long
Yeah, you shook me all night long
T.N.T.
Length: 3:34
Release: 2018
Opening Lyrics:
Oi, oi, oi, oi, oi, oi, oi, oi
Oi, oi, oi, oi, oi, oi, oi
See me ride out of the sunset
On your colour TV screen
Out for all that I can get
If you know what I mean
Women to the left of me
And women to the right
Ain't got no gun
Ain't got no knife
Don't you start no fight
'Cause I'm
(T.N.T.) I'm dynamite
(T.N.T.) And I'll win the fight
(T.N.T.) I'm a power load
(T.N.T.) Watch me explode
AC/DC : A Song List Worth Listening
I hope you enjoyed listening to AC/DC !
I undoubtedly knew that you'll love all five.
Share which song you liked the most in the Comments section below for others to try listening too.
More Music: Bon Jovi: Top 5 Songs
Support AC/DC: