Top 5 Tracks of Creedence Clearwater Revival
We know how excited you are to be swept away by music through Creedence Clearwater Revival's Top 5 Tracks. Australian Unwrapped would like to give you first a glimpse of the life of the artist. Enjoy reading and listening!
All about Creedence Clearwater Revival 
Who are Creedence Clearwater Revival: Creedence Clearwater Revival (AKA Creedence and CCR), was consisted of lead vocalist, lead guitarist, and primary songwriter John Fogerty; his brother, rhythm guitarist Tom Fogerty; bassist Stu Cook; and drummer Doug Clifford. Originally released in 1976, Chronicle: The 20 Greatest Hits is still on the Billboard 200 album chart, has been certified 10* platinum, and hit the 500-week mark in December 2020.
Also Known As: The Blue Velvets, Tommy Fogerty and The Blue Velvets (1959–1964) – Vision, The Golliwogs (1964–1967)
Origin: El Cerrito, California, U.S.
Genres: Roots rock – Swamp rock – Blues rock – Southern rock – Country rock – Blue-eyed soul
This post contains some affiliate links. If you click through and make a purchase, I'll earn a commission at no additional cost to you.

The group initially played instrumentals and "jukebox standards" under the name Blue Velvets.
Creedence Newball, whose name was changed to form Creedence (as in creed); and a television commercial for Olympia Brewing Company ("clear water") is where the name of the band was coined from.


We freaking love music here at Unwrapped, and we adore Creedence Clearwater Revival. In our humble opinion, here are the BEST FIVE SONGS by the legendary Creedence Clearwater Revival (most liked, listened and downloaded songs) across the web!!!
Scroll for more!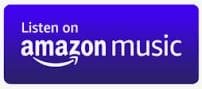 Five All-Time Best Songs of Creedence Clearwater Revival
Have You Ever Seen The Rain
Fortunate Son
Bad Moon Rising
Down On The Corner
Proud Mary


Have You Ever Seen The Rain
Length: 2:40
Release: 2018
Opening Lyrics:
Someone told me long ago
There's a calm before the storm
I know, it's been coming for some time
When it's over, so they say
It'll rain a sunny day
I know, shining down like water
I wanna know, have you ever seen the rain?
I wanna know, have you ever seen the rain?
Coming down on a sunny day
Yesterday, and days before
Sun is cold and rain is hard
I know, been that way for all my time
'Til forever, on it goes
Fortunate Son
Length: 2:20
Release: 2018
Opening Lyrics:
Some folks are born made to wave the flag
Ooh, they're red, white and blue
And when the band plays "Hail to the Chief"
Ooh, they point the cannon at you, Lord
It ain't me, it ain't me
I ain't no senator's son, son
It ain't me, it ain't me
I ain't no fortunate one, no
Some folks are born silver spoon in hand
Lord, don't they help themselves, Lord?
But when the taxman come to the door
Lord, the house lookin' like a rummage sale, yeah
Bad Moon Rising
Length: 2:21
Release: 2018
Opening Lyrics:
I see the bad moon a-risin'
I see trouble on the way
I see earthquakes and lightnin'
I see bad times today
Don't go around tonight
Well it's bound to take your life
There's a bad moon on the rise
I hear hurricanes a-blowin'
I know the end is comin' soon
I fear rivers over flowin'
I hear the voice of rage and ruin
Down On The Corner
Length: 2:46
Release: 2018
Opening Lyrics:
Early in the evenin' just about supper time
Over by the courthouse they're starting to unwind
Four kids on the corner trying to bring you up
Willy picks a tune out and he blows it on the harp
Down on the corner
Out in the street
Willy and the Poor Boys are playin'
Bring a nickel, tap your feet
Rooster hits the washboard and people just got to smile
Blinky thumps the gut bass and solos for a while
Poor Boy twangs the rhythm out on his kalamazoo
And Willy goes into a dance and doubles on kazoo
Proud Mary
Length: 3:07
Release: 2015
Opening Lyrics:
You know, every now and then
I think you might like to hear something from us
Nice and easy
But there's just one thing
You see we never ever do nothing
Nice, easy
We always do it nice and rough
So we're gonna take the beginning of this song
And do it easy
But then we're gonna do the finish rough
This is the way we do "Proud Mary"
And we're rolling, rolling, rolling on the river
Listen to the story
Creedence Clearwater Revival : A Song List Worth Listening
I hope you enjoyed listening to Creedence Clearwater Revival !
I undoubtedly knew that you'll love all five.
Share which song you liked the most in the Comments section below for others to try listening too.
More Music: The Rolling Stones: Top 5 Songs
Support Creedence Clearwater Revival: